---
All hotel rooms are not created equal. Some are discounted. Others never are.
---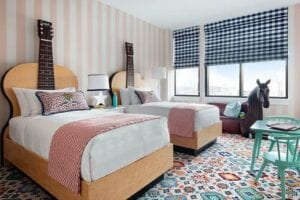 Whenever I see the discount hotel site Trivago ad with the two women checking out, I get angry. One leaves happily with a $129 rate until she hears the next guest got a $99 rate,
I get mad because the ad promotes a fallacy that all hotel rooms are created equal. It promotes a lie that causes me to have to work harder whenever selling hotel rooms. All rooms are not the same for anyone in a good hotel. Some are larger, others smaller. Some have special services included, and others don't.
The ad does not consider room differences, even in the same hotel.
Guests get better rooms based on whether they or their travel advisors have shown hotel loyalty. Elite members of hotel loyalty programs may pay more, but the amenities may include breakfast and parking. Or, a separate room for meetings and for working.
Curiously enough, there's a throwaway line to the first woman: "Thank you for your loyalty."  So the first guest is either a regular or may be part of the hotel or hotel chain's loyalty program. This means she got points or miles for her stay, maybe an upgrade or breakfast or credit, maybe all of the above.
We have no idea. The ad makes the woman who paid more look foolish. (She would be foolish if all rooms were equal. But they are not.)
Maybe they did get the same room type with no extras. But it's not that likely.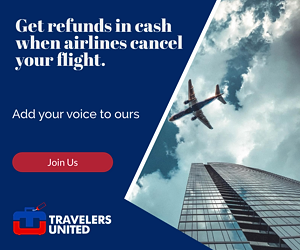 If you're trying to accumulate hotel points/mileage, that perk is one of the first to go with discounted third-party site rates. Even the largest hotel-booking sites cannot get loyalty points without special arrangements. And travelers who use Expedia, Trivago, Booking, or other third-party sites, never get frequent guest loyalty points.
While travelers don't realize it, hotels know what you paid for a room, and they know if you booked direct. If you booked through a travel agent or OTA (online travel agent) or an opaque site, you knew only the price and general location of the hotel you were booking. (And in that case, hotels KNOW you went for the cheapest bed available. And if you just wanted the most affordable bed available.)
Now, sometimes the cheapest room is what you want, either the least expensive bed in the area or the cheapest room at a hotel. In many cases, when I have options of rates with upgrades and/or other free things included, I'll ask a client if those things matter.
All hotel chains and boutique hotels have special rates for loyal customers.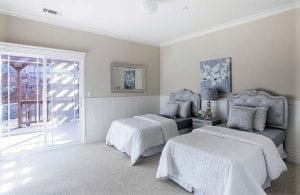 For example, many Marriott properties have a "Luminous" rate with preferred travel agents that can include breakfast, upgrade, early check-in, late check-out, and even up to $100 hotel credit for the regular corporate rate.  If the answer is no, I might, if the client qualifies, book something like an AAA or senior rate with no inclusions.
And even then, who doesn't love a room with a view? Or a room that is just quiet and comfortable. As I've said to clients, "Someone's going to get the worst room in the hotel. But it's not going to be someone I book."  And if it is, I'll get it fixed.
A discount hotel site sometimes competes with itself for business.
With airline tickets, there's a constant, "Is someone getting a better deal than me?" feeling. That is the same as the feeling with using a third-party hotel booking site that only competes on price. It is a feeling that can ruin a wonderful time.
Just ask the woman who thinks she got a worse deal for $129 than the other woman who booked a $99 room. The women in the ad have no idea of each other's deals. You have a reason for booking a room beyond prices. In Madrid last month, my room cost less than $100 a night in the middle of town, only steps from my favorite restaurants. A friend spent twice as much for a nearby room, but it was luxurious. He wanted to be treated well after a month of travels through the countryside, staying in low-cost properties. I didn't care. We had different needs.
Remember, you get what you pay for, even when hotels are competing against each other aggressively.
If you have a hotel you like and know, it makes no difference how you book it. When you are a client and book directly, you pay a different price than others. But, you receive a better product unless you ask for the lowest rate.
As a travel agent/advisor in summer 2022, we have the same factors working for us. This is not an effort to talk more travelers into using agents. Most of us are overwhelmed with the existing business.
Just realize that buying a hotel room is more than purchasing a place to lay your head for a night. There are hotel rooms and then there are more expensive hotel rooms. There is a reason that they are priced differently.
---
READ ALSO:
Top hotel amenities that travelers really want when choosing accommodations
Top 19 easy-to-use cybersecurity tips travelers should implement now
---
Janice Hough is a California-based travel agent a travel blogger and a part-time comedy writer. A frequent flier herself, she's been doing battle with airlines, hotels, and other travel companies for over three decades. Besides writing for Travelers United, Janice has a humor blog at Leftcoastsportsbabe.com (Warning, the political and sports humor therein does not represent the views of anyone but herself.)