es
---
Cruise line safety during COVID-19 without requiring face masks and other protocols is a pipe dream
---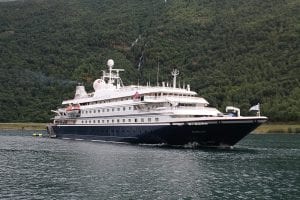 It was a Mission Impossible — cruise line safety by testing alone. On Saturday, November 7, the SeaDream I set sail from Barbados as the first cruise ship sailing the Caribbean since March.
Four days later, a passenger became ill. Testing confirmed COVID-19. The ship began its return to Barbados. All passengers were ordered isolated in their cabins, but soon, six more passengers tested positive for COVID.
Operating outside of U.S. waters, the ship did not follow Centers for Disease Control and Prevention (CDC) guidelines or regulations. Likewise, they failed to follow Healthy Sail recommendations that have been embraced by Cruise Line International Association members.
Wearing face masks is the most effective method of preventing COVID-19 transmission and cruise line safety
SeaDream explicitly told passengers that they would not be required to wear face masks on the ship. Passengers would be able to cruise on the ship, much like passengers did before the COVID pandemic changed the world.
It was a cruise line safety pipe dream.
SeaDream set up a testing protocol that required passengers get a negative COVID test just before flying to Barbados. Passengers then had to pass a second negative test at the pier, just before boarding. The SeaDream uses Abbott ID Now devices for rapid Antigen COVID testing.
The SeaDream Yacht Club, owners of the eponymous ship, thought that they could create a cruise line safery "bubble" around the ship, by COVID testing.
SeaDream passengers had some other requirements beyond testing. They were told to socially distance. But even on a ship at about 50 percent of its passenger capacity, that was impossible. There are times that passengers wouldn't be able to socially distance. And at other times they might choose to ignore the guideline.
The ship required daily temperature checks. For cruise line safety they installed an advanced ultrasonic system to be able to perform high quality disinfection of the ship's common areas and cabins. However, the ship did not evidently upgrade its HVAC and ventilation systems to filter its air or prevent air recirculation.
COVID-19 testing in the early days of the infection is ineffective
The problem with a cruise ship using health safety protocols primarily based on COVID-19 testing is two fold. First, it lacks critical methodology to prevent the transmission of COVID-infected passenger or crew. Second, it's ineffective in detecting whether or not a person is infected in the early days of the infection.
People become infected with COVID-19 in three basic ways:
1. Inhaling the airborne virus via respiratory droplets from an infected person, expelled into the air via coughing, sneezing, singing, or even just speaking,
2. Inhaling aerosolized virus (microscopic droplets of the virus) from an infected person which remain suspended in the air for as long as several hours, according to room ventilation and air movement,
3. Touching contaminated surfaces, then touching one's mouth, nose, or even eyes.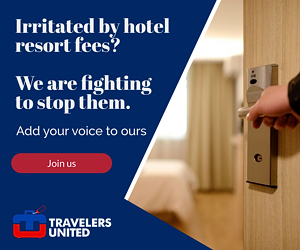 The first two methods listed above are the primary methods of COVID transmission. The SeaDream's protocol to prevent those types of transmission inside the ship is social distancing. While social distancing can protect transmission by respiratory droplets to a significant degree, but it is not guaranteed. In addition, the ship's high level disinfection can only prevent surface transmission to a degree. But passengers still must regularly wash their hands or use hand sanitizer regularly.
The SeaDream threw out the most effective means of preventing COVID-19 transmission in public settings. By not requiring face masks indoors SeaDream was doomed.
Neither PCR (gold standard) or Antigen COVID-19 testing are effective in determining if someone is infected with the virus for the first few days after infection occurs
There are two main COVID-19 testing methods to determine if someone has an active case of the disease: PCR and antigen.
PCR testing is the "gold standard," with the fewest number of false negative tests. False negatives are important as unless they are minimal, the test can't be relied upon to tell us if a passenger is infected with the virus. Even the "gold standard's" false negative rate can be as high as 30 percent. Antigen is faster and less expensive testing than PCR. On the other hand, it has a potential false negative rate of almost 50 percent. That is considerably higher than PCR testing. SeaDream testing is Antigen testing.
Just as important, a study of false negative rates of PCR testing of COVID-19 show little effectiveness prior to a five-day period. The testing protocols range from 100 percent on day 1 to a mean of 67 percent on day 4. On the fifth day, the mean rate of false negatives is 38 percent (18–65 percent). It's unlikely that SeaDream's double test method can detect that the passenger boarding their ship was already infected.
During the pandemic, basing the health safety of cruise ship passengers primarily on COVID-19 testing is folly
The SeaDream's cruise shows the folly of basing the cruise line safety on testing alone. It also points out the necessity of requiring passengers to wear face masks to prevent the virus's transmission. That said, at this time during the pandemic, I believe that even ships that fully utilize both CDC and Healthy Sail recommendations will have cruises on which COVID outbreaks occur. Until COVID-19 vaccinations or far superior health safety protocols are available and required, I'm waiting to book my next cruise.
After many years working in corporate America as a chemical engineer, executive and eventually CFO of a multinational manufacturer, Ned founded a tech consulting company and later restarted NSL Photography, his photography business. Before entering the corporate world, Ned worked as a Public Health Engineer for the Philadelphia Department of Public Health. As a well known corporate, travel and wildlife photographer, Ned travels the world writing about travel and photography, as well as running photography workshops, seminars and photowalks. Visit Ned's Photography Blog and Galleries.