If I can't travel during a COVID-19 staycation how can I dream?
Traveling has always been a big part of my life. Last year I traveled to Cuba in February, Portugal in April, and Venice in September. I also took a quick jaunt to Florida in early December. Can I stand a COVID-19 staycation?
When the pandemic started, I was certain that by now I would be traveling again. That is not to be. It is looking like another six months of hunkering down close to home. I am going stir-crazy.
Now, the media is filled with COVID-19 advisories about flying, cruises, and crowds. Stories and warnings are directed at seniors (and all this hype is making me actually acknowledge that I am a senior). I'm staying home. It's now a full-blown COVID-19 staycation.
What to do!?! Well, I did get my taxes done before the absolute deadline. I was going to clean out the attic? But, procrastination has still left me that chore. Ugh, and hardly dream-worthy.
Granted I live in Maine, a state whose slogan once was "Vacationland." Even though I live inland in the mountains rather than on the coast of Maine, I have lots of "safe" options to pursue a COVID-19 staycation. I certainly will not be going to run into crowds. The colors are changing. So, I can go hiking and discover new trails or take refreshing walks on little-traveled back roads. And when it starts snowing (gasp!) I get to go cross-country skiing.
Travel vicariously through movies and books
But, while that will all be fun, that's not going to take up all of my time so I've decided to travel in my mind during my COVID-19 staycation.
First I'm going to look up and learn more about places I've been. I went to Greece three years ago with my daughter and grandson. Our spacious, modern VRBO apartment in Athens looked right out on the Arch of Hadrian. The remains of the Temple of Zeus stood in the background. As beautiful and impressive as our view was, I only wondered, "Who knew Hadrian was in Athens, too?"
I was vaguely aware of Hadrian because of Hadrian's Wall in Britain. However, he headed the Roman Empire from 117 to 138 A.D. and made his mark in many places in the ancient world, especially Greece. Much of the antiquities that we walked around and admired as we traveled from Athens to Delphi to Nafplio, were either built or restored by Hadrian. So, I think it's time I did some research and find out more about this Hadrian.
Some books take you to evocative places while on the COVID-19 staycation
Then, I'm going to read more travel books. Not necessarily travel guide books, but books that take you on the trip with them and make places come alive. Bill Bryson wrote many tomes. among them, In a Sunburned Country about Australia, The Icons of England, or Neither Here Nor There: Travels in Europe. I will enjoy rereading them more since I have now traveled to many of the places he writes about.
Friend Eric Lieber recommended I check out Paul Theroux books, which look quite interesting. His The Last Train To Zona Verde: My Ultimate African Safari and the earlier Dark Star Safari might be perfect to read as I'm hoping to take my first trip to Africa in 2021.
Getting a head start on vacation dreams during the coronavirus pandemic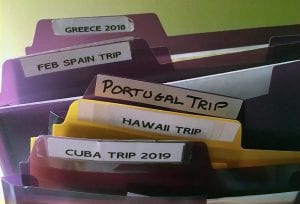 Researching different places to travel to will also be keeping me occupied while hanging out at home during this coronavirus pandemic.
In addition to Africa in my future, my grandson would like to go to Croatia, another place I've never visited. Plus, there are a few states that I've missed like Louisiana, Mississippi, Alaska, and Oregon. And, oh yes, I'd like to go back to Niagra Falls, which I haven't been to since I was a child.
I've always kept files on the places I've visited. Now, I plan to start working on files of the many places I still want to explore – I think I'm going to be busy!
What about you? What are you going to be doing when you're not traveling?
Other Travelers United Blog stories you may enjoy:
True confessions of a travel (food) junkie
Even smart travelers make these 8 passport mistakes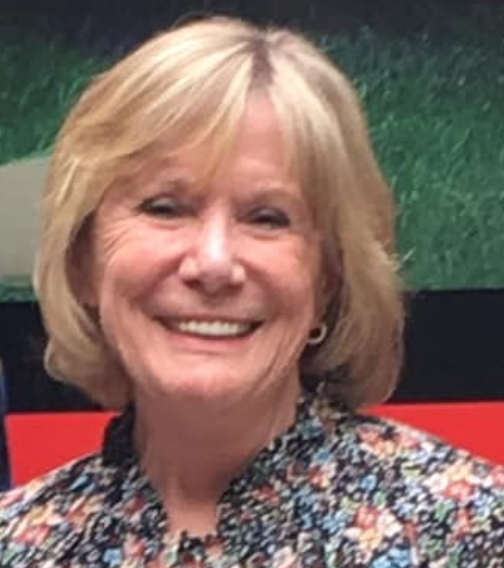 After several decades working in a variety of jobs as a newspaper writer, event publicist, communications specialist, and marketing director, Karen Cummings is now "retired" and working on Travelers United's social media and newsletters in addition to occasionally contributing a travel-related article to TU's blog. She lives close to her family in Fryeburg, Maine, and travels as often as she can.