---
Smart travelers make these 8 passport mistakes 
---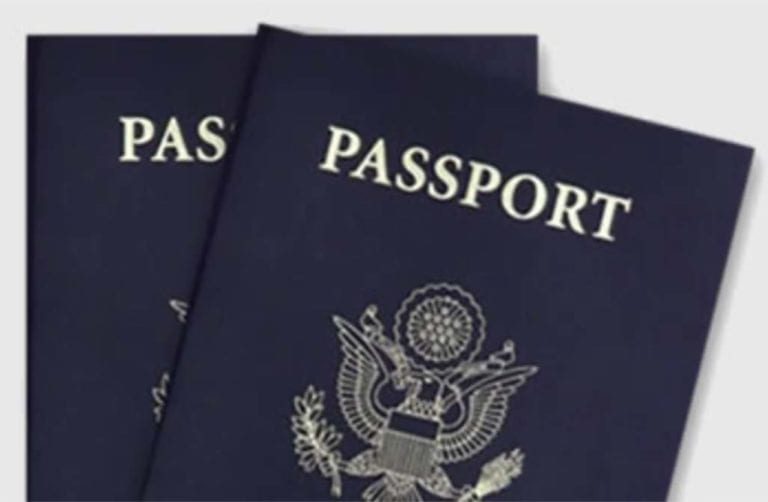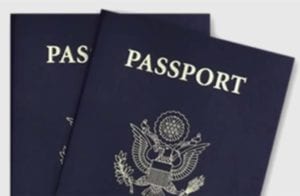 People who travel internationally are generally among the savviest travelers. But they can still make passport mistakes — and some of the most common ones involve passports.
As you start international travel again, make sure to avoid these eight passport mistakes:
1. Canada and Mexico are indeed foreign countries — you need a passport.
During decades of working in the travel industry, I've rarely had clients leave their passports at home when traveling to Europe, Africa, Asia, etc., but I've lost track of those who make this passport mistake, forgetting them when they're crossing the border into Canada or Mexico.
To be fair, although it's now been a decade since the requirements were instituted, travel to Canada and Mexico didn't used to require passports. And it's not open for discussion. One CEO client, who shall remain nameless, realized that he had left his passport at home on a day he planned to go to the airport after work for a Canadian ski trip. He decided he could talk his way through it. He was wrong. But Air Canada did rebook him for free the next morning.
READ ALSO: Passports — Global Entry, CBP Kiosks, Renewals by app and online
2. Children's passports last only five years — not ten.
I worked with a family on an Alaskan cruise who told me they checked, and all their passports were valid. The father had checked his passport, remembering that the family had gotten them all at the same time, more than five years prior.
Fortunately, his wife noticed this one of the normal passport mistakes while packing the week before. The family avoided this passport mistake. While it took a day spent in downtown Los Angeles and a rush fee, they could get their son a new passport in time for the cruise.
3. Keep the passport in a regular place at home. 
Travelers are making a passport mistake if they do not return their passport to the same drawer every time they take it out for any reason. A friend told me the story of her well-traveled brother who couldn't find his passport anywhere. "He took apart his luggage, his valise, his coat, everything. He had to get a new passport. Once he got a new passport, he went to his printer to copy it … and found his old passport inside!"
4. Don't forget your passport in a hotel room safe.
Even if you're sure you won't get in a rush at the last minute, it's not a bad idea to set up some sort of reminder, such as an alarm on your phone, to make sure you leave with your passport — and whatever else you've put in the safe.
For "safe," also substitute any "safe" place that you might put your passport in a hotel room. My husband once took his passport out of his backpack so he'd have it easily accessible for his early morning flight. And he only realized in the cab that it was still on the bureau. (Fortunately, the hotel was able to send another cab with the passport.)
ALSO ON TRAVELERS UNITED: CBP's fake passports problem
5. Running out of pages. 
Some countries require blank pages to stamp entry visas. South Africa requires two blank pages. Period. It is no longer possible to add additional pages to a passport, so if you're running low, you may need to get a new passport even when yours is still valid. Yes, it's time-consuming and expensive when you just need more pages. And, no, the government doesn't care.
6. Some countries insist that a passport be valid three to six months after arrival to enter. 
Much of Western Europe, including England, have the "six months" rule. And yes, it may be silly that a country won't let you in with a "valid" passport, but rules are rules. A travel agent in our office got caught on this one when she stopped in London for a night on her way to Israel. Even though she had a ticket showing she'd be in England for less than 24 hours, British Airways denied her boarding. Make sure to check the State Department International Travel pages on their website.
7. Check visa requirements. 

Americans have it relatively easy when traveling abroad. However, many of those rules will change soon. But our strict policies for entering the US do mean an increasing number of countries are adding "reciprocity fees," which are more a tax than a visa. Some have to be paid in advance. Many countries still require visas, and it may take a week or longer to get one.
8. Don't lose track of time. 
We've all had the experience of finding something in a cupboard that expired or was forgotten years ago, or suddenly realizing it's been a decade since you've seen a friend. So, even when you are sure your passport doesn't expire for years, it's not a bad idea to double-check once in a while. This last mistake, curiously, is the one I've known the most people to make, and they usually say afterward, "I thought I just renewed my passport a few years ago."
Now, many Americans will travel abroad their entire lives without making any of the above mistakes, but it always helps to be careful. IATA has a slightly complex passport/visa/health tool that will tell travelers the exact requirements for entry to most countries. As international travel reopens, these passport facts will come in handy when you travel and as you make plans to travel.
After all, travel horror stories are always more interesting when they happen to someone else.
---
READ ALSO:
Dear Mr. President: We need official, digital vaccine passports today!
How passport rules here and abroad can kill your journey before it starts
---
Janice Hough is a California-based travel agent a travel blogger and a part-time comedy writer. A frequent flier herself, she's been doing battle with airlines, hotels, and other travel companies for over three decades. Besides writing for Travelers United, Janice has a humor blog at Leftcoastsportsbabe.com (Warning, the political and sports humor therein does not represent the views of anyone but herself.)