---
U.S. Passport applications take as long as four and a half months to process. Planning to travel internationally? Check your passport immediately.
---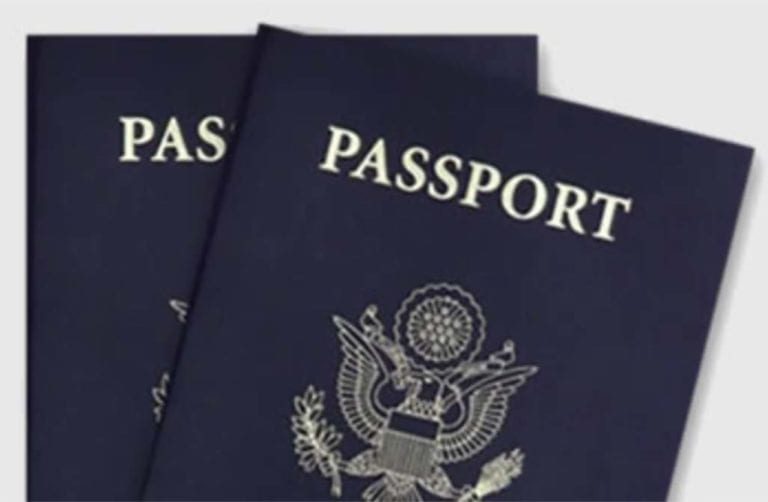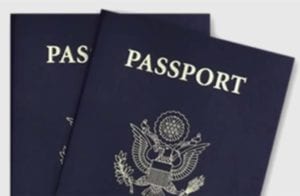 Americans can travel internationally again. While COVID-19 border entry requirements have been substantially eased, particularly for vaccinated Americans, passport rules remain unchanged and are rigorously enforced across the globe.
Unfortunately, many Americans traveling internationally misunderstand or don't know their destinations' passport rules. As a result, too many become ensnared in the passport expiration date trap. When they arrive at the airport to depart on their international journey, they're sent home because their valid passport expires too soon to meet their destination's requirements.
Many countries require visitor passports to be valid from three to six months after the visitor's scheduled departure from their nation.
Many countries, including most Schengen area countries (most of Europe), require passports to be valid for at least three months beyond the traveler's date of departure from the Schengen countries they're visiting. More than 50 countries require passport expiration at least six months after a traveler's date of entry or date of departure. Basically, your passport's expiration date is only important for your return to the US.
Beyond disappointment, you will undoubtedly incur substantial costs if turned away from your flight or sailing due to the blunder. Know your destinations' passport rules and ensure your passport meets them. If you're a parent traveling with children under 16 years of age, don't just check your passport. Check theirs too. Don't forget that theirs expires only five years from the date it's issued.
You can't fly anywhere internationally using a US Passport Card.
Some Americans believe that Passport Cards are no different than Passports. Not true! Use them for land and sea travel to Canada, Mexico, Bermuda, and some Caribbean nations. Travelers cannot use Passport Cards for international air travel anywhere. Cruisers, beware that you must have a passport if you have to fly home for an emergency.
Normally, renewing a passport or applying for one for the first time is easy, but due to the pandemic, these aren't normal times. According to reports, there is an enormous backlog of two million new passport and renewal applications.
Applications for passports are taking as long as 18 weeks to process.
Currently, the Department of State reports that it's taking about four and a half months to obtain a passport using routine service and three months using their expedited service for an additional $60 fee. If you don't plan well by submitting your new passport or renewal application long before your journey starts, potentially, you may have real trouble. What should you do if your trip is imminent or you just got turned away from the airport? The Department of State has an emergency, in-person service, appointment only, to obtain a new or renewal passport.
State Department emergency passport service has serious problems.
Unfortunately, there are problems with the State Department's emergency passport service. First, you used to make an appointment online at the State Department website, but that's been discontinued for the time being. The problem was that people were using automated programs, bots as they are sometimes called, to make appointments. After making these appointments at one of the 26 passport agencies in the US, they sold the free appointments for large sums. Today, applicants must call for an appointment, and there are persistent reports of long hold times and some disconnected calls before getting through. Second, your emergency appointment may be at a passport center hundreds of miles from your home. There are only 26 emergency locations. Some states have no passport agency.
You may use a third-party company to expedite your passport, but be careful.
Bypass the State Department's emergency passport service system to obtain a passport quickly. Use a third-party company to expedite last-minute passport applications. On top of the State Department fees for expedited service, these expediters charge $345 per passport or more for their same-day service, which may take longer at remote locations.
Some passport expediting companies are fraudulent. According to the Better Business Bureau, scammers have sold State Department appointment slots for thousands of dollars. Or, they don't deliver legitimate appointment slots or the expedited passport service they promised. To add insult to injury, these scammers may be harvesting Americans' personal identification information that was on their passport applications.
Renew your passport when it's a year away from its expiration.
I've had a passport since I was ten years old. Since becoming an adult, I've renewed my passports repeatedly a year before their expiration to be safe — unless I was using it imminently, in which case I renewed it upon my return home.
If you're planning an international trip for business or leisure anytime in the next twelve months, check your passport immediately after reading this article. You can check your destinations' passport requirements on the State Department's website country information pages. Don't have a passport? Apply now. If your existing passport expires in the next year, send in your renewal application immediately.
If you must use the State Department's emergency passport service, try calling for an appointment before considering using a third-party service. If you must use a third-party service to expedite your passport, check out the company thoroughly to ensure it's legitimate.
After many years working in corporate America as a chemical engineer, executive and eventually CFO of a multinational manufacturer, Ned founded a tech consulting company and later restarted NSL Photography, his photography business. Before entering the corporate world, Ned worked as a Public Health Engineer for the Philadelphia Department of Public Health. As a well known corporate, travel and wildlife photographer, Ned travels the world writing about travel and photography, as well as running photography workshops, seminars and photowalks. Visit Ned's Photography Blog and Galleries.