---
Airlines are selling tickets from the US to Greece, but IT glitches still exist from the pandemic.
---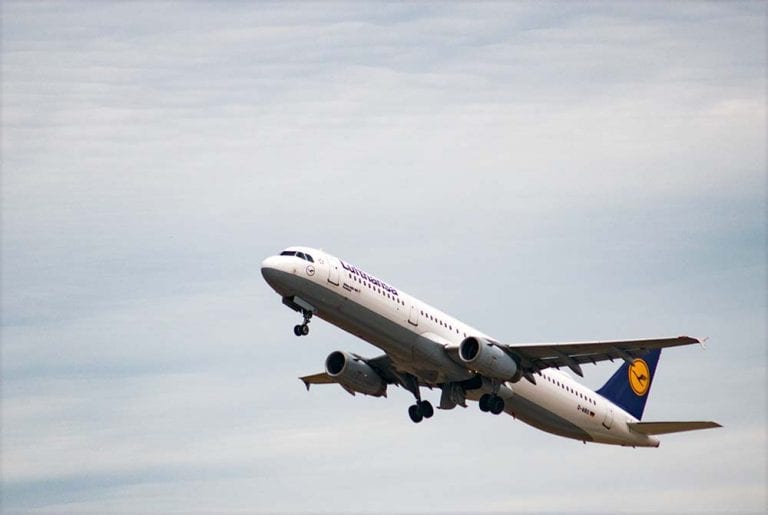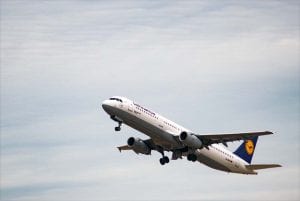 Back in late March, two clients who had gotten their vaccination decided to book a trip to Athens in hopes of Greece being open in July. They booked a codeshare flight on Star Alliance with United Airlines and Lufthansa and IT glitches almost spoiled the return flight.
This story serves as a warning about booking a flight on an airline alliance codeshare flight in these days of massive uncertainty. The story also illustrates the importance of having a seasoned and committed travel agent assisting you if your plans begin to unravel because of an IT glitch or any other problem.
The fares at that time were very inexpensive, about $1,200 roundtrip from San Francisco, so while this is not germane to their current travel nightmare, they were tickets that despite our agency's preferred relationship with Lufthansa had zero commission. We charged them $50 a ticket to issue.
Sure enough, Greece opened to Americans. While there have been some hiccups along the way, the clients reported a very good vacation. They got their COVID tests to return to the US. All seemed well until they tried to check in the night before their flight.
United Airlines/Lufthansa alliance IT glitches in computer communications fouled the system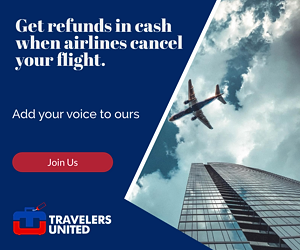 The outbound flight had been on United Airlines from San Francisco to Athens via Newark. The return showed as a United ticket, Athens to Munich to San Francisco. The Athens to Munich flight, while a United flight number, was actually operated by Lufthansa, a Star Alliance member. The flight change scheduled a four-hour layover in Munich with a 6 a.m. departure.
In April, after ticketing was complete, United Airlines canceled their outbound via Newark and rerouted the clients via Washington, Dulles. Again, no problem. Then in May, Lufthansa changed their Athens-to-Munich flight time from 6 a.m. to 8 a.m. At the time, it seemed like a good thing. Only a two-hour layover and no need to be at the Athens airport at 4 a.m. United's ticket showed updated accordingly, too. So all seemed well.
IT glitches would not allow the two passengers to board the flight
About 24 hours before their flight, however, I got an email from the clients. Lufthansa wouldn't let them check in and claimed the United ticket was wrong. The ticket looked fine in our system, and our Lufthansa agency desk was closed —  it was 1 a.m. in San Francisco.  Eventually, I reached a supervisor at United. She saw nothing wrong with the ticket, either. So, I forwarded copies to the clients and emailed the Lufthansa preferred travel agency desk explaining the problem.
Mind you, this is the "key accounts desk" for Lufthansa's top travel agencies that most travelers cannot access. According to Lufthansa, United needed to change the ticket because in Lufthansa's system the United code-share flight showed a 6 a.m., not an 8 a.m., departure.
Here comes the United said/Lufthansa said back and forth 
Called United again. Their response — how can we change a ticket when we already show the right flight number and the 8 a.m. flight? Then called Lufthansa to report the answer and to ask since the flight number is right, what does it matter what your system shows on the United ticket, as long as clients and you know the right time?
The Lufthansa response (and I called twice to verify): if the ticket doesn't match exactly — flight number AND time — the passengers can be denied boarding. One agent said they probably WOULD be denied boarding.
United Airlines finally reissued the ticket with the correct information — but the check-in process according to the computers was already in progress.
Called United yet again to report. Finally got an agent who said they thought Lufthansa was, to put it mildly, full of "it." United agreed to reissue the ticket to itself in hope of fixing the problem. Except, lo and behold, the clients had gotten partway through the check-in process. United said, "We cannot reissue a ticket that shows checked in. Please call Lufthansa to uncheck them in."  I called and now had BOTH airlines on the phone. At this point Lufthansa's supervisor said, we can't do it. We will send it to our head office, call back in an hour. It was now about 10 p.m. in Athens. The flight departure was in 10 hours.
After an hour, nothing; after an hour and a half, nothing. After two hours, Lufthansa said we have undone it on our end. But United showed the flight still checked in and said they couldn't do anything. Finally, at this point, the clients, who I'd been updating, had an internal flight back to Athens and went to the Lufthansa airport ticket counter, where they got paper boarding passes.
FINALLY, one Lufthansa agent, who said I could give the clients her name, said, "The flight number is fine, the boarding passes match the flight. They should be allowed to board." I documented this for clients.
Alliance codeshare flights make an already complex system even less understandable.
Apparently, there were enough comments in their record that Lufthansa didn't give them any problems at the airport in Athens. And they had enough time in Munich for United to actually check them in on the United flight. So they made it home.
Suffice it to say, my clients' flight records are filled with a novel's worth of comments. This long post is a condensed version.
The moral of the story is to avoid code-share flights. Short version: there is nothing simple whenever you deal with IT glitches. If you're traveling now, you might want a travel agent on your side, especially for international flights. Also, never begrudge travel agent fees. You might be that very lucky person who pays a fee for a relatively quick amount of work. Or, you might end up paying your agent about 50 cents an hour. And, you can sleep peacefully while your agent works through the night.
But if you're exhausted just reading this post, here is a reminder — whatever else you do while traveling these days, pack your patience.
Janice Hough is a California-based travel agent a travel blogger and a part-time comedy writer. A frequent flier herself, she's been doing battle with airlines, hotels, and other travel companies for over three decades. Besides writing for Travelers United, Janice has a humor blog at Leftcoastsportsbabe.com (Warning, the political and sports humor therein does not represent the views of anyone but herself.)