---
Are travel agents worth it? Can they pay for themselves with savings and expertise?
---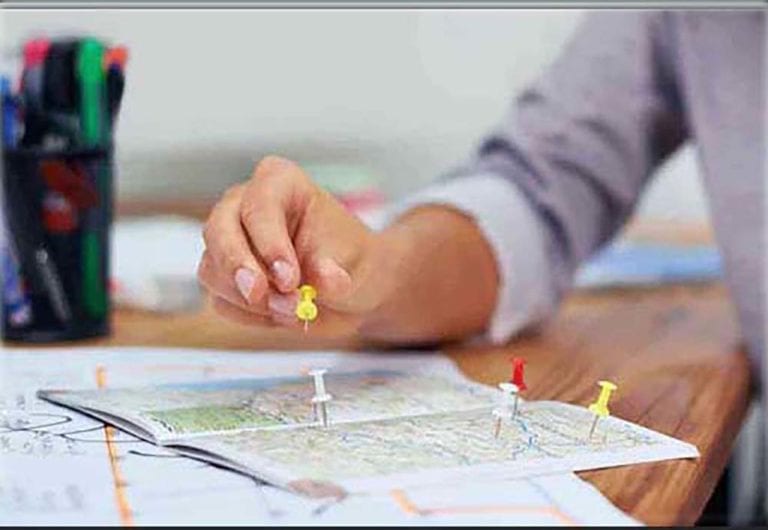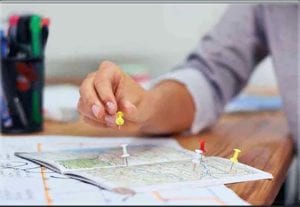 Around the holidays, often the subject comes up, "What do you do?," or more precisely, "What's your day job?" As a travel agent these days I often get, along with "Are there still travel agents?," the comment, "Oh, so you just work with rich people."
The answer is, not exactly. Now, here are a few caveats. Yes, some wealthy people use travel agents. And, they can be both lucrative and demanding clients. And yes, people who can afford to travel skew towards higher income.
It's less someone's income than the type of travel they do
Let's look at air tickets. Not all travel agents do airline tickets anymore. But those of us who do often know enough to find cheaper fares — even with service fees included — than consumers can get on their own. Preferred relationships with airlines might mean either special access to discounts and waivers. These may include perks like free seat assignments. Those seat-assignment fees for those who want pre-assigned seats lower the total ticket cost.
READ ALSO: Final boarding rule — the all-important (and random) airline 10-minute rule
Travel agents can pay for themselves even when travel agent fees are added to the price. Tickets purchased through travel agents can cost less than purchasing them directly. Plus, there's the advantage, if an airline has a schedule change or cancels a flight, that agents can often fix things faster than kiosks or without waiting in a LONG customer service line.
(And for airline tickets, my suggestion for those travelers who aren't sure is to find the best fare you can, check with an agent, and ask if she/he can beat it including their fee. Then follow through and buy it through them if they do.)
Preferred hotel agency fees and connections can make a big difference
With hotels, the least expensive places may not work with agents. But most chain properties have agent discounts. Even budget properties may offer 5 to 10 percent off. On weekends and during times that aren't popular with business people, a preferred agency deal for a nice hotel could be less than a basic Airbnb.
I recently found a deal at Hyatt Regency near Capitol Hill in DC for the week between Christmas and New Year's, for $109 a night, with breakfast for 2 PLUS a one-time $100 hotel credit. And since those same hotels include commission in their rates, it's a win-win.
Most big agencies have discounts with car rentals, tours, and cruises
Many travel agents/advisors have excellent unpublished rates for longer-term automobile rentals of a week or more. Similarly, even a short cruise getaway may be cheaper through an agency.
An organized group tour of Europe or even parts of the US for a week might come out less expensive than a do-it-yourself version. Remember to factor in the entire costs savings. These involve getting between cities, especially with the price of gas, and daily sightseeing.
ALSO ON TRAVELERS UNITED BLOG: How to save big money with European low-cost airlines
Is it worth it to the travel agent?
In some cases, to be honest, there's the "is it worth it to a travel agent?" Agents may happily book, usually without a fee, car rental or hotel booking. But the "customer" must have an idea of what they want. Plus, it must be accessible in their agency computers.
If someone needs a lot of advice, or if something will take a lot of work, forget about it.
When a potential client wants lots of options or an entire trip planned, that can be a different story.  I had someone ask a few years ago if I would plan a two-week honeymoon in Greece. They wanted very inexpensive but "cute" places, along with ferries, etc. Now, can that be done, yes? But those places wouldn't pay commission, and it would be incredibly time consuming, so any agent who did a trip like that would charge a fee.
In this case, the clients were trying to save every penny, so they decided to do their own research. But sometimes $100-200 is well worth it for a special trip, even with a budget, especially if an agent can find things someone not in the business can't.
Sometimes "wealthy travelers" can be amazingly cheap
A wealthy traveler is often more likely to pay an upfront fee for time and expertise, though this varies. Some very rich people are incredibly thoughtful about compensation. Others are used to having things done for them. Or, they don't consider that travel agents actually want to make money.
Often, they don't care. Any agent who's been in the business for any time at all knows the dreaded "can I pick your brain?" The worst are usually friends and relatives. It can be a slippery slope between a few questions and hours of back and forth requests for advice.
In any case, the best short version of advice if you're considering using an agent for some travel is to ask, "Can you help me and is this worth it to you?" Or, "Is this your expertise and what are your fees?"
You'll generally get an honest answer. And, you might not only have a better trip and save time, but you could save money, too,
Janice Hough is a California-based travel agent a travel blogger and a part-time comedy writer. A frequent flier herself, she's been doing battle with airlines, hotels, and other travel companies for over three decades. Besides writing for Travelers United, Janice has a humor blog at Leftcoastsportsbabe.com (Warning, the political and sports humor therein does not represent the views of anyone but herself.)