---
Airline passengers can change tickets and correct errors within 24 hours of purchase 
---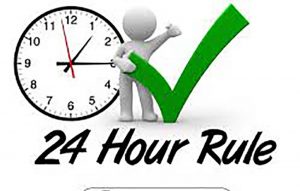 Way back in 2012, the Department of Transportation (DOT) promulgated the 24-hour rule. This regulation requires airlines to provide travelers booking flights 24 hours to change flights. They can cancel their trip or correct errors in the booking of any kind of ticket without any charge or fee from airlines. The only exemption was for tickets purchased within a week of travel.
This 24-hour rule has been on the books for a decade. However, many consumers still do not know about it. In the past, when travelers purchased international tickets, the amount of money that could be charged for changes was dramatic. Changes and/or cancellations of international airline tickets by airlines start at $300 and go up, depending on the type of ticket purchased. The 24-hour rule provides travelers a window of time within which they can ensure that their tickets are to the correct destinations and have names spelled properly.
Most domestic change fees have been eliminated; however, that is not the case with cancellation fees or international change fees
Today, all airlines allow the cancellation of reservations within 24 hours. The 24-hour rule requires it. If there is an error with the name of the passenger, the airline ticket must, in most cases, be canceled and repurchased. That may mean that the lowest airfare may no longer be available if a name correction is requested. However, in most cases, consumers have a window of opportunity to correct errors. Even non-refundable airline tickets may be refunded within the 24-hour window by airlines. The only exception is if the flight is booked less than a week from travel.
The basic 24-hour rule means that passengers should carefully examine any airline ticket they purchase within this 24-hour window. If there is a mistake, notify the airlines or your travel agent. Notify them of the error in either destination or with an improperly spelled name.
YOUR RIGHTS: How DOT's Full Fare Advertising Rule helps passengers save money
Make sure the destination is correct.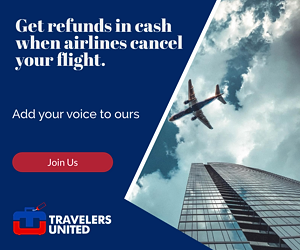 Many passengers make mistakes by booking to the wrong city airport. This might happen in Chicago, where flights take off and land at either Midway or O'Hare. In New York, there are not only JFK, LaGuardia, and Newark; also, think about adding MacArthur and White Plains to the mix. And in the DC area, choices are Reagan National Airport, Baltimore Washington Airport, or Dulles. Making a mistake in airports can mean major hassles with connecting flights. These issues may be impossible to rectify. The 24-hour rule allows a no-charge correction.
Make sure the name is correct and spelled correctly.
This is perhaps the most frequent mistake made by passengers that require the 24-hour rule. Today, TSA screening against terrorist watch lists and security checkpoints, an improperly spelled name can become a problem.
TRAVEL HEALTH: How to avoid passing out inflight at 35,000 feet
Here is the introduction to the 24-hour rule published by DOT:
The 24-hour reservation requirement is mandated by the Department of Transportation's consumer rule, "Enhancing Airline Passenger Protections" (14 CFR 259.5(b)(4), 76 Fed. Reg. 23110, 23166, Apr. 25, 2011). It applies to all reservations made seven days or more prior to the flight's scheduled departure time. To comply with the regulation, carriers may not deceive consumers about the 24-hour reservation requirement. It should be automatic. Travelers should not have to inquire about cancelling or changing a reservation within 24 hours and making or paying for that reservation. Airlines should offer any changes free of additional fees.

This guidance also clarifies that the Department's Office of Aviation Enforcement and Proceedings (Enforcement Office) considers the failure to notify such consumers of the 24-hour reservation requirement to be unfair and deceptive in violation of 49 U.S.C. § 41712. It also considers the failure to offer a passenger a full refund in the original form of payment in the event of a cancellation request covered by the 24-hour reservation requirement to be an unfair and deceptive practice.
Airlines fought the 24-hour rule. During the pandemic, they dropped change fees for domestic flights
This 24-hour rule did not go over well with airlines. It was challenged in the court system as an overextension of DOT's authority. The airline complainants lost their case. Their subsequent request to the U.S. Supreme Court to change the regulation was also rebuffed by the highest court in the land when it refused to hear the case.
Unfortunately, DOT is now attempting to roll back its unfair and deceptive practice definitions. If DOT succeeds in finalizing the rule change before the new Democratic president is sworn in, consumers will find this issue relitigated.
READ ALSO: Small claims court and the airline passenger

Passengers have 24 hours to examine their airline tickets and cancel the flight with full reimbursement. Or, travelers can make changes to their tickets without charge — both domestic and international. This is another case where Travelers United was instrumental in working with DOT to put this rule into effect for American airline passengers.
---
READ ALSO:
Where are delayed checked-bag-fee refund rules passed by Congress six years ago?
Take time for travel gratitude — don't focus on the doom and gloom
---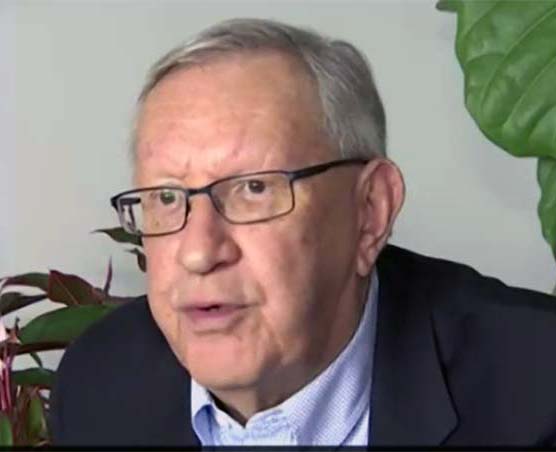 Charlie Leocha is the President of Travelers United. He has been working in Washington, DC, for the past 14 years with Congress, the Department of Transportation, and industry stakeholders on travel issues. He was the first consumer representative to the Advisory Committee for Aviation Consumer Protections appointed by the Secretary of Transportation from 2012 through 2018.