---
These 15 travel safety essentials will keep your travels protected.
---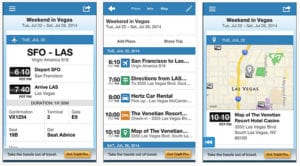 Too often in these troubled days, travelers seem to encounter terrorist attacks, civil unrest or dangerous weather. Over the years I've dodged hurricanes while in the Caribbean, missed a bombing in Jerusalem by twenty minutes, and encountered a nasty march of strikers in Buenos Aires.
It's important for travelers to plan their trips defensively to maximize their safety, to the extent possible. Here are my 15 travel safety essentials.
1. Get a smartphone:
Smartphones have become de rigueur for travelers because they allow them to communicate from almost anywhere in the world by text, email, voice, and video. Apps permit travelers to quickly and effortlessly change plans, make reservations, stay informed and get assistance when needed. It is a key part of 15 travel safety essentials.
2. Get an international plan for your smartphone and secure WiFi:
International calling, texting and Internet use can be extremely expensive when using smartphones unless you have an international calling and data plan. You could also use a local SIM card, but then friends and family couldn't call your regular number. I no longer get a local SIM card, as international calling and data plan pricing has significantly dropped. Plus, Travelers United membership includes secure WiFi through a VPN that will work anywhere with a decent signal.
3. Keep your smartphone and a backup battery charged at all times:
You need to be prepared to communicate extensively if an emergency occurs while traveling. Keep your smartphone as charged as possible. I travel with a fully charged Mophie Powerstation, capable of recharging my smartphone three times on a single charge in case of a power failure at my destination.

4. Consider using a quality brick and mortar travel agency to back you up:
I use a great travel agent for all my international and many domestic trips. They have come through for me over and over again when travel problems and emergencies occurred and I needed to significantly change my plans.
5. Check destination country information:
As a U.S. citizen, I review my destinations' information at the U.S. State Department's country specific web pages. I use the U.K.'s Foreign Travel Advice website, too.
6. Sign up for the U.S. State Department's STEP Program:
After enrolling in STEP (Smart Traveler Enrollment Program), travelers enter their trip details, contact information, and emergency contacts. Once enrolled, STEP will email you travel alerts, warnings, and updates for your destination countries. If an emergency occurs, the State Department will be able to contact you to give assistance, including evacuation help, and communicate with your emergency contacts, if necessary.
7. Have cash in the local currency:
Civil unrest can make it difficult to get to a bank or ATM to obtain essential cash. Power failures from dangerous weather make it impossible to get cash from a bank or ATM and during power failures, many hotels and restaurants are unwilling to accept credit/debit card payments since they can't verify them. Have emergency cash available.
8. Ensure travel documents are complete and valid:
Missing or invalid travel documents can kill an international journey and put you at the mercy of border agents. You can be denied entry to your destination and sent back home, or worse, detained at the border.
9. Have scanned copies of travel documents in your smartphone and online in a travel vault:
In case your travel documents are lost or stolen, scanned copies on your smartphone and online can greatly facilitate their replacement. Consider using Travelers United's secure travel vault to store copies of important personal and travel documents. Access to the vault is available with membership.
10. Share travel plans with friends and family:
Sharing your plans can help your family or friends help you while you're away, in case of an emergency. Give them a printed copy of your detailed itinerary, including contact numbers at all hotels, or share your plans online through websites like TripIt.
11. Know where to get help:
As a U.S. citizen, before leaving, I obtain the phone numbers of U.S. Embassies, Consulates, and Diplomatic Missions wherever I'm traveling. Remember, U.S. cellphones normally can't call toll-free numbers outside the U.S. U.S. nationals, their families and friends can phone the State Department's overseas citizens services directly, if necessary.
12. Maintain a low profile when traveling internationally:
Forget shirts with political statements, sports team clothing, etc. Don't flash cash or wear gaudy or expensive jewelry. Blend in as much as possible for safety.
13. Choose ground transportation wisely:
Motor vehicle accidents are the top cause of death and injury of U.S. citizens abroad. Research bus and tour companies. Pre-screen hired drivers before traveling. Don't use unlicensed taxis. Use only vehicles in very good condition.
14. Stay away from animals while traveling:
Cute strays roaming streets may carry diseases, including rabies. Steer clear of them and don't pet them is part of the 15 travel safety essentials
15. Get "cancel for any reason" travel insurance:
Especially if traveling internationally "cancel for any reason" travel insurance is essential. If your health insurance doesn't cover you out of the country, such as Medicare, make sure you have travel medical insurance, including coverage for medical evacuations.
While you don't want to miss the romance of seeing new places and experiencing new cultures while traveling, you've got to be pragmatic about your safety. Use these 15 travel safety essentials.
(Image: TripIt screen shots on smartphone.)
After many years working in corporate America as a chemical engineer, executive and eventually CFO of a multinational manufacturer, Ned founded a tech consulting company and later restarted NSL Photography, his photography business. Before entering the corporate world, Ned worked as a Public Health Engineer for the Philadelphia Department of Public Health. As a well known corporate, travel and wildlife photographer, Ned travels the world writing about travel and photography, as well as running photography workshops, seminars and photowalks. Visit Ned's Photography Blog and Galleries.