---
The number of people with Wuhan virus exploded last week, more than doubling
---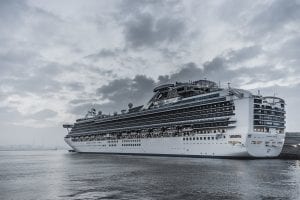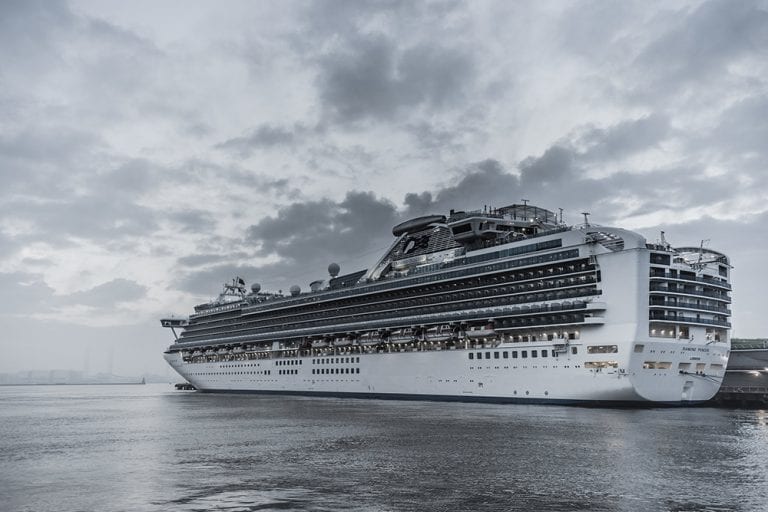 As I write about the Wuhan coronavirus this week, the number of confirmed cases world-wide has exceeded 40,500. The death toll from the Wuhan coronavirus exploded to 910. While more than 3,300 people have recovered from the virus, almost 6,500 are currently in critical condition.
China has more than 99 percent of all Wuhan cases. But Japan, with 161 total cases, has more than any country outside of China. Contributing to the cases in Japan are 130 cases from the Diamond Princess cruise ship. They are quarantined in Yokohama.
To understand and combat Wuhan, it's important to learn how it's spread so quickly. SARS, another coronavirus, infected 8,098 people during its six-month 2002–2003 outbreak. Last week alone, Wuhan coronavirus cases increased by more than the total number of all SARS infections.
The New England Journal of Medicine (NEJM) Wuhan contagiousness report was flawed
Unfortunately, public health officials are again wrestling with whether or not asymptomatic people infected with Wuhan are contagious. In the January 30 NEJM report, Transmission of 2019-nCoV Infection from an Asymptomatic Contact in Germany, scientists said that an asymptomatic visitor from China infected a colleague in Munich. On February 3, "Science" magazine contributing correspondent Kai Kupferschmidt reported that the Robert Koch Institute had contacted the NEJM to correct the record. It turns out that the visitor was actually symptomatic. She felt tired, suffered from muscle pain and was taking medication for fever.
READ ALSO: Scores of passengers suffer illness on airlines
While it may be that asymptomatic Wuhan patients are contagious, at this time it's unproven. Even if scientists prove Wuhan without symptoms is transmitted between people, according to Dr. Anthony Fauci, director of the National Institute of Allergy and Infectious Diseases, it doesn't fully explain the explosive spread of this disease. Last week, the Wuhan virus explosion more than doubled the number of cases from about 17,300 to more than 40,500 cases.
Wuhan's infection pattern looks more like influenza than SARS
The driving force behind the rapid spread of Wuhan may be people who have symptoms but don't feel sick enough to stay home in bed. These people are going to work, shopping, etc. They may be taking over-the-counter medication, like ibuprofen, to reduce their fever.
While the risk of serious illness from Wuhan for most healthy people may be low, with its rapid spread, it could be as deadly as influenza has been. In fact, a new article in JAMA (Journal of the American Medical Association) states that their data suggest the rapid person-to-person spread of Wuhan occurs. We can't forget that right now, while there's a vaccine for the flu, there is none for Wuhan.
Chinese medical professionals warning about Wuhan were silenced by police
An analysis of official statements, medical and scientific data and interviews with public health officials from China, reveals missteps by China's government. Early on, for example, Dr. Li Wenliang messaged fellow physicians about people who were showing signs of infection from a SARS-like illness. When his post went viral, he was called to a police station where he was reprimanded for spreading online rumors. He was forced to sign a statement acknowledging that. Now that he's died from Wuhan, he's been called a hero. But in the meantime, holding back Wuhan information like Dr. Wenliang's likely hurt the Chinese effort to control Wuhan early in its growth.
Japan holding Diamond Princess in a rolling quarantine as more passengers become Wuhan patients
When the Diamond Princess cruise ship arrived in Yokohama, Japanese health officials determined that ten of the nearly 3,700 people on board had the Wuhan virus. The ship was put into quarantine. More than 2,600 passengers are confined to their cabins. The crew, though quarantined on the ship, is providing services to the passengers, such as meal deliveries and cleaning.
ALSO ON TRAVELERS UNITED BLOG: Are travel agents only for rich people?
There have been 120 additional cases since the quarantine began. One has to wonder if the quarantine procedure on the ship isn't exacerbating the situation. Is the crew transmitting the virus as they serve the cabins, even with procedures to minimize transmission? Is the ship's ventilation system a problem?
Making the problem worse for passengers and crew alike, the ship's quarantine is extended 14 days from when a newly infected person is diagnosed, from someone deemed a "close contact." Wouldn't everyone be better served if the passengers and crew of the Diamond Princess were moved to a land facility able to operate as a traditional quarantine installation?
Royal Caribbean banning anyone with a Chinese passport from sailing seems to be an overreaction
For at least the remainder of February, Royal Caribbean has banned all those holding a Chinese, Hong Kong, or Macau passport from their ships. This includes people from those countries even if they haven't been near the disease. The rules include someone who may have been exposed in the last 15 days, as is the policy for other nations. That sounds like a huge overreach to me.
Going forward, China must be totally transparent in dealing with the Chinese people and the rest of the world about all aspects of Wuhan. Governments across the globe must do what's best for their citizens, even when it's not politically expedient.
Travelers can take precautions to stay healthy and if sick not infect others
As a traveler, particularly to nations in the Asian region, I recommend taking the precautions I outlined last week in my Travelers United article, Learning from the deadly Wuhan virus pandemic. Of particular importance while traveling are the CDC's sanitizing and handwashing recommendations. Plus, avoid crowds to the extent possible.
Finally, those who are sick and believe it might be Wuhan, need to seek medical attention immediately. Then follow the directions of their physician.
After many years working in corporate America as a chemical engineer, executive and eventually CFO of a multinational manufacturer, Ned founded a tech consulting company and later restarted NSL Photography, his photography business. Before entering the corporate world, Ned worked as a Public Health Engineer for the Philadelphia Department of Public Health. As a well known corporate, travel and wildlife photographer, Ned travels the world writing about travel and photography, as well as running photography workshops, seminars and photowalks. Visit Ned's Photography Blog and Galleries.