---
Load factors make every summer travel day packed, but with different travelers 
---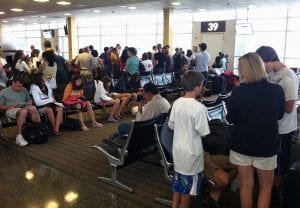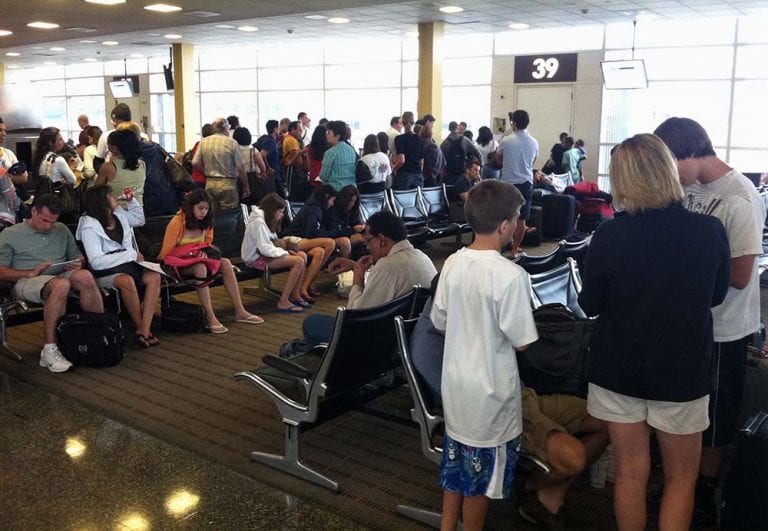 With load factors pushing and often exceeding 80 percent, planes and airports can't get much more crowded than they have been for the first half of this year. In fact, the airlines association has predicted that the numbers of travelers this summer season will be less (gasp) than last year. But load factors will be up.
It seems that everyone wants to talk about the crush of holiday travel when I'm called for radio interviews about packed summer travel. Historically, the holidays and summer have been the period when planes used to be fullest and when airports seemed the most crowded. That is no longer strictly the case. Any day in the middle of March, or midweek after the 4th of July weekend, might see as much traffic as the day before Christmas Eve or the day after New Year. The airlines have seized control of their capacity and simply do not have as many seats to sell today as they had several years ago.
Airlines are keeping load factors high all year.
Airlines today enjoy more efficient use of their aircraft and passengers fly with fewer empty seats. It is a two-edged sword for passengers — the good edge keeps prices lower, but the bad edge means planes are more crowded. From the airlines' point of view, it is all good. With higher load factors, the airlines can squeeze more efficiencies out of their equipment and their employees. They provide the flying public lower prices or drive more profits to their bottom line. Plus, fewer planes in the air often means fewer delays because of air traffic.
ALSO ON TRAVELERS UNITED: 8 factors to help decide how early to get to the airport
OK, with planes flying just about as full during the summer as the rest of the year, what is the big difference at airports? Anyone who has been through an airport over any holiday knows that it is not business as usual, even though the total numbers of passengers may be about the same.
The big difference will be who is traveling. Most of the seasoned business travelers that effortlessly glide through the airports will be at home with the family. It's the less-experienced 75 percent of travelers who only fly once a year that will be struggling to get from check-in through security and down the Jetway.
Summer is the time to help less-frequent travelers.
This group of travelers is the 75 percent who are surprised to find out at the airport that their checked bag is going to cost them $25 extra and the second bag will cost an additional $35. They are the passengers who carry shopping bags filled with wrapped presents through security lines. Then, they are astounded that they have to unwrap one or two of them when a TSA worker sees something suspicious. These are the fliers we find trying to squeeze their carry-on into the baggage template at the gate and sometimes get it stuck.
READ ALSO: 10 lost luggage rules for maximum compensation
These are the air traveling masses, unfamiliar with the airports, newfangled kiosks, electronic boarding passes, security checks, 3-1-1 liquid rules, whole-body scanners, gate layouts, boarding procedures, carry-on rules and so on.
Small delays add frustration. Get to the airport early. Smile.
Every extra minute or second they take fumbling for an ID, standing in line to check in because they didn't know about the option to do it online, or arguing with the gate agent about checking a bag adds up. Hundreds of minutes lost here and there add up. The  entire air-travel check-in/security/boarding dance will move at half-step rather than the quick-step most seasoned travelers experience during the rest of the year.
Summer is the time to give yourself a bit more time to get through the airport, no matter how seasoned or unseasoned a traveler you might be. This is the time to be patient with families struggling to stay together. This is the time to smile and help out those who might not know the system as well as road warriors do. It's time to help others make the best use of overhead luggage bins, by showing them that rollaboards can normally slide in lengthwise, wheels first. These are days to travel with a six-outlet power strip. Then you can see other passengers smile when you arrive at a cellphone or computer charging station (of course, they will be sorry to see you board).
Holidays are the time for experienced elite fliers to move through the airport process as smoothly as they can, be as helpful as they can and smile broadly. These minor airport hassles and holdups are for many travelers a once-a-year, wide-eyed, wondrous adventure. Help them enjoy it and you'll enjoy it more yourself. That's a promise.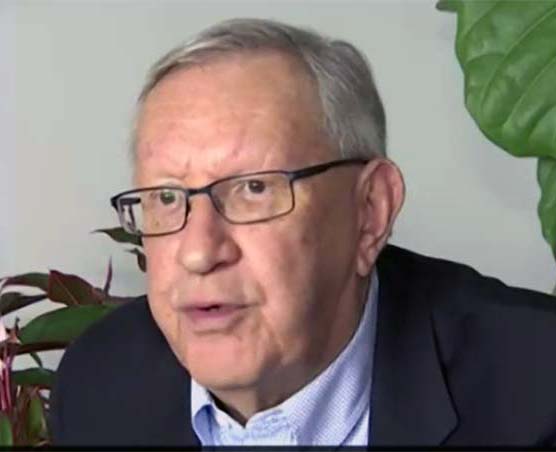 Charlie Leocha is the President of Travelers United. He has been working in Washington, DC, for the past ten years with Congress, the Department of Transportation and industry stakeholders on travel issues. He was the consumer representative to the Advisory Committee for Aviation Consumer Protections appointed by the Secretary of Transportation from 2012 through 2018.