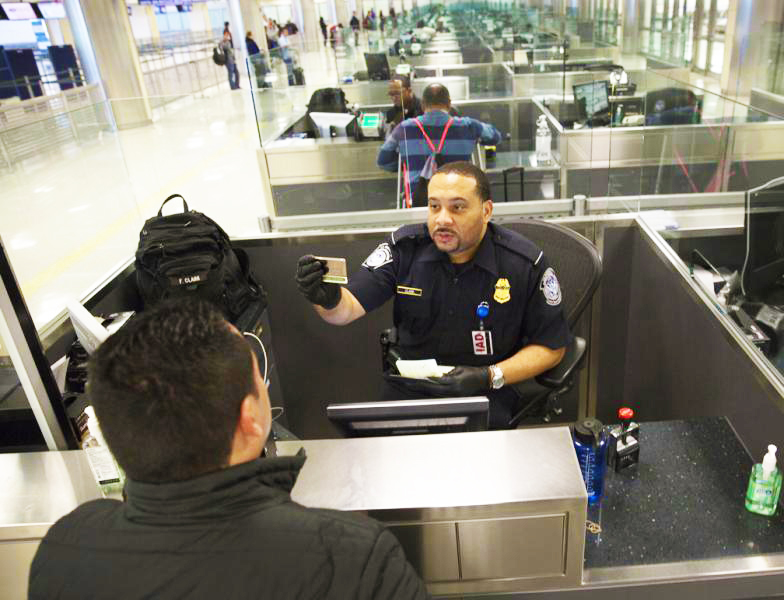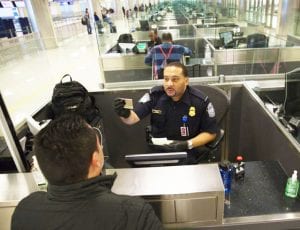 U.S. Customs and Border Protection (CBP) has been inspecting U.S. citizens and international travelers' laptops and smartphones at U.S. border entry points for years, sometimes confiscating them for days, weeks or even months to perform detailed inspections. They have conducted the inspections without warrants or suspicion of wrongdoing.
CBP revealed that in 2015 they inspected a total of 4,764 electronic devices. According to a court filing, part of a 2017 lawsuit by the Electronic Frontier Foundation (EFF) and the ACLU against the Department of Homeland Security (DHS), by fiscal 2018, CBP agents conducted 33,295 electronics device searches, a whopping 598 percent increase in three years.
Astonishingly, CBP apparently doesn't know how many of those warrantless searches have uncovered potential evidence of criminal or terrorist activity.
CBP argues the border is a special case, compared to the nation at large, because there are national security interests at stake. To me, that sounds like nothing more than an excuse so they can ignore the First and Fourth Amendments of the U.S. Constitution to make their job easier.
In the EFF and ACLU filing, they argue, "Warrantless and suspicionless device searches turn the border into a digital dragnet, where the government can search and retain troves of highly personal information about individuals and their families, friends, and colleagues."
Travelers' electronic gear should be Constitutionally protected at the border, as it is throughout the remainder of the US. If there is "probable cause" that a traveler's electronic device contains information about terrorism or criminal activity, CBP should be able to go before a judge and easily obtain a search warrant.
Warrantless searches aren't the only CBP problem for international travelers. Rejhane Lazoja understands that. She wants to know what the government saw in her iPhone when they took it from her and examined it, and she wants the data back. According to Ms. Lazoja, in February, 2018, at Newark Liberty International Airport, during secondary screening, CBP confiscated her iPhone. They took five months to return it. She's suing CBP, claiming the search was illegal and to obtain her data back.
The U.S. isn't the only country that's seizing and searching travelers' electronic devices. According to an investigative report from the New York Times, China is routinely requiring travelers to its western region of Xinjiangto, to turn over their mobile phones and other electronic devices for inspection, copying and reviewing their data.
For iPhones, they require travelers to turn them over to Chinese border agents, so they can connect them to a USB cable to download their data. It's unknown if they do anything else to iPhones. For Android phones, the Chinese agents install Fengcai, a spy app, on the phones. It scans users' text messages, contacts and checks photos, videos, documents and audio against a list within Fengcai. Before the phones are returned, Chinese border agents photograph each visitor with their device and passport. It doesn't appear that the app continues spying on the device, away from the border.
Australia and New Zealand have joined the U.S. and China in examining travelers' "electronic lives" at the border to their countries.
There are measures travelers can take to protect their digital privacy. Here are my travel electronics device privacy tips for international travelers at border inspection:
Sanitize your device:
It may seem drastic to some travelers, but after you backup everything on your electronic devices, delete all non-essential information on your cellphone, tablet and laptop that you won't need while traveling. That includes messages, documents, emails, bookmarks, contacts, calendar and even apps and their data.
Get your email and data as well as surf the web remotely, as needed:
When traveling internationally, remotely connect to your home/office computer through a VPN (virtual private network) connection. I use a subscription service so it's easy to connect this way. When connected remotely, my emails, documents, web surfing, etc., are never on my laptop. Even my contacts and calendar are only on my office computer. If my laptop is examined or even confiscated at a border, there's nothing on it of value for border agents to see or for me to lose.
Consider a travel smartphone:
More than a few frequent international travelers I know own a second smartphone for use while traveling internationally. They've taken advantage of those two-smartphones-for-the-price-of-one offers from their cell provider. Yes, it costs them a minimal monthly fee for service, but it's a price they're willing to pay for privacy. They keep their travel smartphone "clean."
Use the cloud:
For documents you might need while traveling that you would normally store on your cellphone or laptop, store them on the cloud for access via the Internet while on the go. Delete them from your device immediately after using them. Always use a secure VPN connection to download documents.
When traveling internationally, beware that if you refuse access to your electronic devices, just like visitors to the U.S. you may be refused entry and sent home. If your electronic devices are "clean" when you arrive at the border, rather than ruin your leisure or business trip, you can allow government agents to review your data, as there would be nothing of value for them to see on your devices.
After many years working in corporate America as a chemical engineer, executive and eventually CFO of a multinational manufacturer, Ned founded a tech consulting company and later restarted NSL Photography, his photography business. Before entering the corporate world, Ned worked as a Public Health Engineer for the Philadelphia Department of Public Health. As a well known corporate, travel and wildlife photographer, Ned travels the world writing about travel and photography, as well as running photography workshops, seminars and photowalks. Visit Ned's Photography Blog and Galleries.