---
I was thrilled to get my COVID shot. I would be happier with vaccine incentives worth a million dollars!
---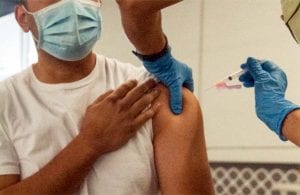 To be honest, I was thrilled to get my COVID-19 vaccination several months ago. I was focused on finding a way to get the vaccination but didn't go to the lengths that some of my friends have. However, I am astounded at the incentives those who have waited to be vaccinated are seeing today.
Newspaper and online newsletter headlines are filled with vaccination sweepstakes and bargains. Directed at those who procrastinated or just didn't feel like getting a vaccination, they offer a reward for waiting. Here are some of the vaccine incentives that are being rolled out across the country. These are state and local government programs and travel industry sweepstakes. Most are designed to help the US reach a 70 percent vaccination rate, which will mean herd immunity.
Reluctant Americans are being targeted for the vaccine jabs slowdown across the nation. According to the CDC, the US averages about 2.3M shots per day, down 32 percent from the peak last month. America as a country is focused on winning the battle against COVID. Incentives are something that the US does well and it seems to be helping. Since there are states that have banned COVID-19 vaccination requirements, vaccine incentives are the perfect effort to reach herd immunity.
Governor John Carney and the Delaware Division of Public Health (DPH) on Tuesday announced the launch of DE Wins!, a public education and incentive program aimed at increasing COVID-19 vaccination rates in Delaware.

Delawareans ​12+ who are vaccinated from May 25-June 29, ​and any Delawarean ages 12-17 vaccinated to date, will be entered to win $5,000 in cash and additional prizes in twice-weekly drawings conducted by the Delaware Lottery.

Other prizes include a four-day vacation, a full scholarship to a public Delaware university, annual Delaware State Parks passes, tickets and camping at Firefly Music Festival, and prize packages from partners including Funland, the Wilmington Blue Rocks and the Delmarva Shorebirds. The Delaware Lottery will conduct the twice-weekly drawings on Mondays and Fridays from May 31 through June 30.

On June 30, to cap off the DE Wins! campaign, every Delawarean who has received the COVID-19 vaccine in Delaware will be entered to win a $302,000 cash prize and two low-number Delaware license plates, also conducted through the Delaware Lottery.

Delawareans vaccinated at locations managed by DPH and the Delaware Emergency Management Agency (DEMA), including Curative vaccination sites and DPH clinics, from May 25-June 29, will also receive a $10 gift card.
Maryland is offering $100 to state employees who get fully vaccinated. Detroit is giving out $50 prepaid debit cards to anyone who drives a resident to a vaccine site. In New Jersey, anyone over the age of 21 can take their vaccination card to a participating brewery for a free beer. Connecticut has a similar program, in which residents who have received at least one vaccine dose can get a free beverage at participating restaurants in the state.

That's not all. West Virginia's Gov. Jim Justice announced last week that the state would give $100 savings bonds to 16- to 35-year-olds who get a vaccine. Harris County, the Texas county that houses Houston, just approved $250,000 to be used for gift cards and events.

Some are saying the incentives do not put the US in a positive light compared to the rest of the world. "When people are clamoring for vaccines in India and in Brazil, it just makes us look like a nation of sulky adolescents," said Dr. Peter Hotez, dean for the National School of Tropical Medicine at the Baylor College of Medicine. "So if it's absolutely necessary, sure, although it's tough to swallow."

Pay attention. New government incentives are sprouting up frequently.
It all started with Ohio and was quickly followed by Oregon and New York.
According to The Hill, New York is offering scratch tickets with prizes from $20 up to $5 million. Oregon will have a $1 million prize and three dozen $10,000 prizes, one for each county. And Ohio just awarded its first million-dollar prize for its lottery.
"From the data we've seen, they appear to be working," White House senior adviser for the COVID-19 response Andy Slavitt said during a press briefing.

"I think the reason they work is because the vast number of people who are not yet vaccinated are actually not opposed to getting vaccinated," he added. "They're just not prioritizing it very high. There are other things going on in their lives. Things that draw attention to it, like the lotteries in those states you mentioned, are, not surprisingly, very effective. And so we're enthusiastic."

A Kaiser Family Foundation poll in April found that while 13 percent of adults said they would "definitely not" get the vaccine, another 15 percent were more persuadable, saying they wanted to "wait and see."
United Airlines' latest sweepstakes offers vaccinated MileagePlus members an opportunity to win free flights for a year.

United announced in an email to its frequent-flier members the "Your Shot to Fly" campaign, encouraging travelers to get vaccinated. The promotion will award five grand prize winners one year of free travel worldwide in any class of service for themselves and a companion, limited to 26 flights taken. The program will also allow 30 MilagePlus members to win a round-trip flight for two to anywhere in the world United flies, in any cabin.
American has created vaccines that work in record time. Now, we need to do what we do best — market the product.
Vaccination sweepstakes and vaccine incentives are the perfect solutions to get more Americans vaccinated. These programs may help those who have taken the first jab but have forgotten to get the second shot. Nothing sharpens one's memory more than a million dollars or another reward.
America loves carrots and we hate sticks. Incentives and sweepstakes are perfect for our country. Enjoy doughnuts, beer, popcorn, and baseball ticket incentives. This bare-knuckle marketing should reach America's instilled love of free stuff and the belief that winning sweepstakes and lotteries are possible. I sure hope they work.
---
READ ALSO:
Freedom! The CDC sets fully vaccinated people free of face masks
Are you safe now that the US follows face mask science alone?
---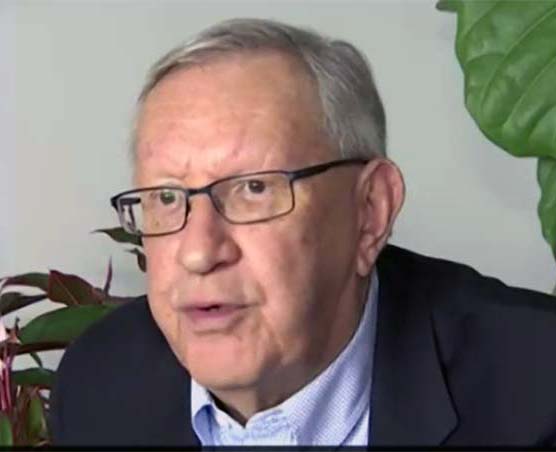 Charlie Leocha is the President of Travelers United. He has been working in Washington, DC, for the past 11 years with Congress, the Department of Transportation and industry stakeholders on travel issues. He was the first consumer representative to the Advisory Committee for Aviation Consumer Protections appointed by the Secretary of Transportation from 2012 through 2018.