---
At DOT changes move slowly — 2015 Advisory Committee recommendations still are ignored
---
Earlier this week, I wrote about laws that were passed in 2016 and 2018 but are still not acted on by the Department of Transportation (DOT). This is not an isolated event. DOT changes move slowly, very slowly. I was the first consumer member of the Advisory Committee for Aviation Consumer Protections. Most of our suggestions to DOT are still only suggestions. They are only heard from consumer advocates. DOT considers them when pestered regularly.
These are some of the draft recommendations of the 2015 Advisory Committee for Aviation Consumer Protections. Consumers are still waiting for action by DOT. To be honest, an action by DOT regarding the inflight mobile electronic communications resulted in cell phone calls being banned from aircraft during flight.
Some DOT change actions have been taken, but others are still necessary and are ignored
Recommendation: Recommend that DOT ensure that its policies for fair and equitable gate and slot access encourage competition.
A change here can change the landscape of airline competition. However, the largest airlines are loathe to give away any precious slots. Today, two airlines control take-offs and landings at New York LaGuardia Airport — American Airlines (AA) and Delta. One airline controls more than half of the take-off and landing slots at Reagan National Airport at Washington, DC — AA.
Even worse, after a study and evidence was produced that led to the ACACP's recommendation, DOT foils competition. During the most recent pandemic shutdown and the curtailment of flights, a side agreement keeps slot-control waivers unchanged, guaranteeing no change in competition. Not only do DOT changes move slowly, but they also regress.
Recommendation: Recommend that the FAA do realistic testing to ensure that the "90-second evacuation test" can be met in a particular aircraft type when FAA certifies that aircraft.
Today, half-a-decade after the ACACP recommendations the public still awaits true evacuation testing. Congress mandated action in SEC. 577 of the FAA Reauthorization bill Congress instructed the FAA to issue regulations. They should "establish minimum dimensions for passenger seats." The bill's language requires minimums for seat pitch, width, and length, necessary for the safety of passengers.
Airlines today use the lull in passenger traffic caused by slashed flights during the pandemic slow-down to pack more seats in planes. DOT makes no mention of possible changes to seat sizes based on testing being conducted right now.
---
READ ALSO:
Secretary Buttigieg, please meet with transportation consumer advocates
3 ways DOT should post basic passenger travel rights at airports
---
Recommendation:  Recommend that the DOT Secretary send a letter to airlines urging them to disclose seat dimensions on their websites.
The DOT Secretary has not sent such a letter. And the airlines have not disclosed seat dimensions on their websites.
Recommendation:  Recommend that the DOT Secretary send a letter to airlines with a copy to the IG stating that airlines should provide reasonable notice in a transparent manner about fundamental changes to loyalty/award programs (i.e. changing how you earn or redeem miles).
Again, at the risk of sounding like a broken record, nothing has happened. The DOT Secretary has not written any such letter. Plus, there has been no change in the transparency of airline frequent flier program rules. DOT claims they have little control over the programs since passengers sign over all rights to accrued points to airlines. And, should they disagree with the airline actions, passengers are faced with a federal judicial system to navigate. Airline travelers have no state and local judicial rights other than small claims courts.
Recommendation: Recommend that DOT require change/cancellation fees to be clear and displayed/disclosed in the booking path prior to ticket purchase.
If anyone actually knows the specific airline change fees and cancellation fees today, I await an education. I know of no cancellation/change fees explained as part of the booking path. Change and cancellation fees are more complex than ever.
First, these fees depend on what kind of airfare one purchases. Second, international or domestic airlines have different rules. Third, the purchase date of the ticket determines what contract of carriage rules. Forth, it depends on whether the airline cancels the flight or the passenger does. No rule exists governing what happens with the passenger's airfares and fees should the government shut down airspace. Fifth, should the traveler accept airline credit or scrip, there are no uniform rules about how long that credit is available to the passenger.
Recommendation: Urge FTC to require that mandatory hotel fees be included in published room rates.

 The DOT Secretary wrote no such letter. The FTC made no changes to the disclosure of "mandatory hotel fees." Travelers United, the AG from the District of Columbia, and the Nebraska AG have all filed lawsuits against MGM Resorts, Marriott Corporation, and Hilton Hotels respectively. However, all parties wait now, after more than 18 months.
The only area where DOT has control of these fees is when they are a part of an airfare/hotel package. However, when the resort fees are collected separately and paid for at the hotel, all of DOT's rules have no effect.
The Bottom Line: Never get too worked up about possible changes to aviation policies. Remember that nothing speaks so loudly with Congress as money. However, in some cases, consumers get what they want when advocates work together with airlines that are allowed to have something they want as well.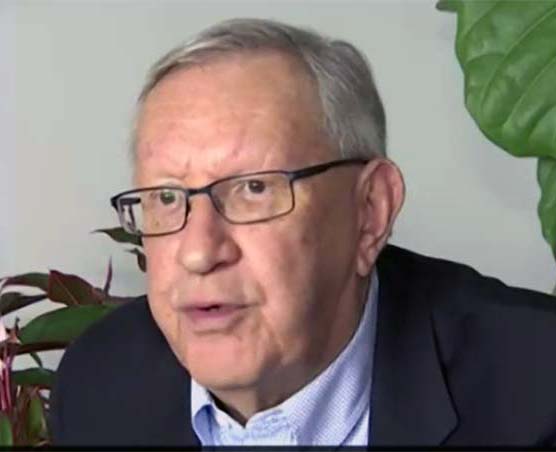 Charlie Leocha is the President of Travelers United. He has been working in Washington, DC, for the past 11 years with Congress, the Department of Transportation and industry stakeholders on travel issues. He was the first consumer representative to the Advisory Committee for Aviation Consumer Protections appointed by the Secretary of Transportation from 2012 through 2018.