---
Safely pay your bills while traveling and manage finances while traveling. Here are 20 tips to help keep your finances safe.
---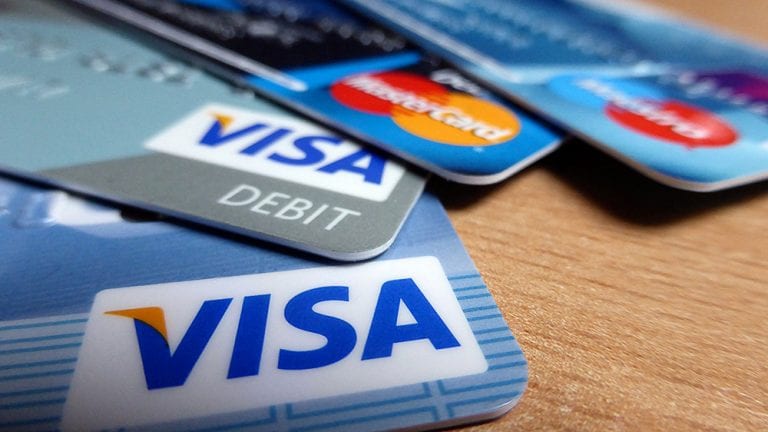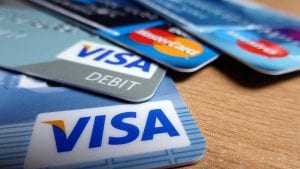 Travel has a common denominator for everyone. It doesn't matter where we travel, domestically or internationally, for business or leisure. The commonality is money. We need it for meals, hotels, transportation, emergencies, etc. Even when trips are prepaid there always seems to be something else to spend it on. And everyone must pay bills while traveling.
These twenty tips help you safely manage money and pay your bills while traveling.
Online banking can help you manage your accounts and pay bills while traveling, even while you're away from home.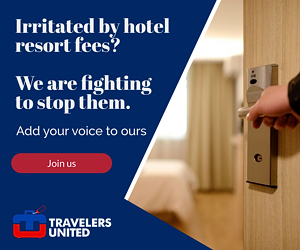 1. Online banking – If you haven't signed up for online banking before your next trip, do so. When the unexpected happens you can transfer money 24/7 via online banking immediately. You won't have to possibly wait until the next weekday during business hours in your home time zone and prove your identity, then wait some more until the paperwork goes through.
2. Inform your bank – If you're traveling internationally, tell your bank so your Debit/ATM card won't be blocked when you try to obtain cash at your destination.
3. Inform your credit card companies – While many credit cards no longer require it, it can't hurt to inform them of your international travel plans.
It's important to have multiple ways of paying your bills and making purchases while traveling if you incur problems with your primary method.
4. Have multiple forms of payment available – While traveling, I recommend you carry a debit/ATM card to obtain cash, as needed, plus at least one credit card and a smartphone ready to use to pay bills electronically via a wallet app such as Apple Pay or Google Pay.
5. Don't carry all your payment cards at once – I typically bring two credit cards and my ATM/debit card when I travel. Once at my destination I leave one credit card and my ATM/debit card in the hotel room safe to prevent their theft. My ATM/debit card only comes out when I go to an ATM for cash. My smartphone is with me at all times. I use it for touchless electronic payments. It has my credit cards already loaded in my smartphone's digital wallet.
6. Debit card – Using a debit card to make purchases is no different than using cash. Almost immediately after you make a payment, the cash is withdrawn from your bank account. As many debit cards don't have the same consumer protections as credit cards and if they're hacked, your money in your bank is at risk, I only use them at the ATM.
7. ATM – I only use ATMs in banks or other closely monitored locations. They are less likely to have skimmers attached to them to steal my card information and pin number.
8. Credit card – Credit cards have strong consumer protections if your card is lost or stolen and unlike with debit cards, your spending isn't limited to how much money you have in your bank account.
9. Bring more than one credit card – I use and recommend paying for all goods and services while traveling, with credit cards, used directly or via a smartphone digital wallet. Bring at least two different credit cards in case one is lost or stolen. That way I can continue to make payments as needed while I wait for my card replacement.
Smartphones are becoming more and more important to safely enable payments and manage finances while traveling.
10. Smartphone wallet – Preload your credit cards in your smartphone digital wallet before departing on your trip and use them via the digital wallet to make payments whenever it's permitted by vendors. It's safer than using credit cards directly, as vendors only get a transaction number to store, not your credit card information.
Since the beginning of the COVID pandemic, some vendors and shops prefer touchless smartphone payments rather than any other payment method.
11. Smartphone financial apps – Load and log into your financial apps before you leave on your journey, especially if you're traveling internationally. Sometimes it's very hard to initiate banking and credit card apps when not in your home country. If you're traveling internationally, get an app like Xe Currency to keep abreast of current exchange rates.
I can't emphasize the importance of 2-step verification for all your online financial accounts enough.
12. Use 2–step verification – I use and highly recommend 2–step verification for your online financial accounts and financial apps whenever possible. Two-step verification has already saved me considerable problems when one of my bank accounts was hacked. Verification blocked access by the hacker.
13. Financial card and identification records – Keep a detailed record and scans of all your financial cards and identification, in case of theft or loss. I store them in my smartphone and in an Internet cloud account. The files are all password protected.
14. Traveler's checks – With fewer locations willing to accept them, traveler's checks are a relic of the past. They've become too inconvenient to use.
15. Prepaid travel cards – Prepaid travel cards can be great for travelers on a tight budget. They can lock in exchange rates for international travelers. They're problematic due to their loading fees, currency conversion charges, and ATM withdrawal limits. Losing these cards can be a problem in an emergency since they are limited to a finite amount of cash.
While cash is no longer king for travelers, it's important and must be handled carefully.
16. Cash – When obtaining cash at your destination, avoid currency exchanges at airports and popular tourist areas. Wherever you get cash, pay attention to the exchange rate and ATM fees, if any. To limit fees, take larger sums infrequently than smaller amounts of cash regularly. Put excess cash in your hotel room safe. I stick to banks and bank ATMs if at all possible, to obtain local currency.
17. Use the multi-stash method – Never carry all your cash on your person at your destination, or in a single location on your person at any time. At your destination, leave any cash you don't need that day in the hotel room safe. Otherwise, break your cash up and hide it in different spots to reduce any impact of theft.
18. Your hotel room safe – Stow all your identification, financial cards, and other valuables in your hotel room safe when not in use. Don't leave them out and don't carry them on your person when it's unnecessary.
Protecting your credit/debits/ATM cards and identification, plus your smartphone during your journey is crucial.
19. Protect your cards and identification – Whenever out and about while traveling, protect your financial cards, cash and identification. I use a neck pouch for my passport and credit/debit cards. Carry cash in a front pocket in your pants. I typically carry my wallet in a hidden pocket.
20. Protect your smartphone – Password protect your smartphone with the strongest possible password it will take. When you carry your smartphone, protect it by keeping it hidden from view when not in use. Don't put it in your back pocket with it partly sticking out. That makes it ripe for pickpocketing.

Protect your finances and identity while traveling. It will make your trip much easier if you don't have to spend time replacing credit or debit cards, obtaining a new passport or driver's license, and worrying about how you're going to make up for the hacker that cleaned out your bank account.
---
READ ALSO:
Bumped? 9 tactics to survive denied boarding and prosper
Right city, wrong country — once again, reading matters
---
After many years working in corporate America as a chemical engineer, executive and eventually CFO of a multinational manufacturer, Ned founded a tech consulting company and later restarted NSL Photography, his photography business. Before entering the corporate world, Ned worked as a Public Health Engineer for the Philadelphia Department of Public Health. As a well known corporate, travel and wildlife photographer, Ned travels the world writing about travel and photography, as well as running photography workshops, seminars and photowalks. Visit Ned's Photography Blog and Galleries.