---
The government, airlines, airports, and ancillary services were not prepared for the post-pandemic passenger flood.
---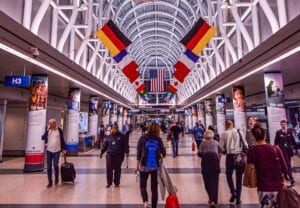 Every time I hear about a passenger lashing out at a flight attendant, I cringe. First, because violence does not solve anything ever, and Travelers United does not condone it. But, secondly, because it demonstrates the passenger service problems faced by all travelers when it comes to handling today's airline crowds. The system can't deal with the rapid shift in pandemic protocols.
---
Editor's note: This article has been slightly edited since DOT has fined Air Canada for being late in refunding passenger airfares. To date, no domestic carriers have been fined.
---
Let's face it. After what may be the biggest bailout in American history, the aviation system cannot return to handing two million passengers a day. We see it in refunds, customer service, airport, and airline hassle,s as well as in the breakdown of passenger patience. Our aviation system was not prepared for such a rapid changeover.
A real connection exists between overall passenger service problems and traveler reactions.  DOT decided, it seems, that no domestic airline should ever be fined, even for almost outright theft. (They just fined Air Canada for delaying COVID-19 airfare refunds.) And the FAA decided that passengers should face excessive fines.
Fines or not, passengers need to be patient and need to bring their sense of humor to any flight today. Passengers must deal with the current airport/airline situation, worse than the Thanksgiving or Christmas crunch, mainly because of the shortage of trained personnel and equipment.
Phone, airport, TSA, & airline service cannot match the number of passengers. Don't pretend that it can.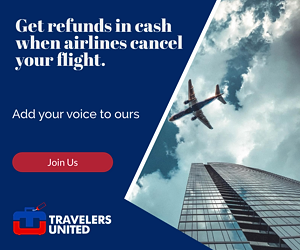 It seems that one day we were afraid of COVID-19. The next, everyone took off their masks — the vaccinated and the non-vaccinated — and decided to get on planes. Well, about two million a day, at any rate. The airports, the airlines, and the government were not prepared. Our aviation system broke when faced with the resulting passenger service problems.
The Wall Street Journal provided a litany of passenger service problems that are faced by travelers when getting ready to fly. All of these problems have consequences that seem to be ignored by the media and by the Department of Transportation (DOT). Everyone operates as though the system can continue on the turn of a dime and the masses can return to flying.
We are forgetting some important issues.
Passenger service problems add up to irritated passengers even before they board a packed airplane and have to deal with other passengers and demoralized flight attendants. The following issues are the fault of DOT, not passengers. The results have led to unruly passengers and altercations.
There are not enough telephone operators for airline customer service, especially in light of the $10 billion in airline flight credits issued in the past year. JetBlue tells passengers that they have to wait three hours for an operator. American Airlines and United Airlines refunds of flight credits can take two calls with hour-and-a-half waits. No airline has provided a seamless system for handling passenger flight credits.
Fewer planes are flying because of the need to retrain and refresh pilots and crews.
Gate agents and check-in personnel at airlines are struggling with normal passenger service problems because of understaffing.
Lines at TSA security checkpoints are reaching what even patient passengers consider long.
Any traveler who wants to relax prior to the flight finds half of the concession stands are closed and the other half have ridiculous lines.
Parents often find themselves seated several rows away from their 5-year-old children once aboard flights.
Don't get me started on hotels, where services like daily room cleaning, fresh towels, breakfast buffets, swimming pools, and workout rooms are not available. Of course, the extra add-on resort fees are mandatory, even with no amenities.
Before DOT and FAA fine passengers, they should look at their own operations — no airline yet has been fined about rule violations regarding passenger refunds.
I have heard about proposed fines as high as $50,000 against travelers. Other fines have come in at the $30,000 range and some at the $15,000 range. Of course, there are lesser fines as well.
Worse, passengers are not receiving the refunds they deserve. Refunds of flight credits take hours of time. Plus, every airline has its own rules about who can receive refunds and when they get their money. Some airlines allow all passengers to use credits for any flight. But other airlines limit which flights can be considered for refunds, and so on. I just learned that a credit for a business class ticket can only be used for another business class ticket. Passengers must attempt to decipher a confusing mess.
We need uniform rules for flight credits and all credits should be treated like money on a gift card. Flight credits should never expire. These credits are the passengers' money and should be used any way passengers decide. The only limitation should be that funds must be spent with the credit-issuing airline.
There have been no fines of airlines for ignoring DOT rules about refunding passengers for canceled flights.
No airline has been fined for actually lying to passengers about their rights to refunds. Not a single airline has been fined for attempting to use today's contract of carriage for tickets purchased months earlier. Some foreign airlines, to this day, still have not provided appropriate passenger refunds. And, to my knowledge, DOT has never threatened these airlines with loss of alliance benefits from their US partners. However, Air Canada, after the posting of this article, was fined by DOT for being late with their refunds.
Where do the Secretary of Transportation and the President stand when it comes to passenger service problems?
Heck, I see Secretary Buttigieg on TV regularly, but we are now more than 120 days into this administration and I still have not met the new Secretary; nor has any consumer advocate.
But, many of the passenger service problems that I speak about always have a tagline in the media — passengers must be patient and behave properly. The passenger is the one who needs to suck it up when airports, TSA, and airlines do not deliver what they promise.
What happened to the customer is always right? Today the government and the industry are always right and the passengers need to deal with it. Just a few words during Secretary Buttigieg's many late-night or morning TV appearances about the plight of the passenger would go a long way to soothing travelers. At least Secretary Buttigieg can pretend that he considers passengers more than simply a pain in his behind. They are his reason for being. And, if our Secretary of Transportation holds any future interest in elected office, he should realize that all travelers vote.
Come to think about it, we need President Biden to say, "My Secretary of Transportation works hard every day to improve and upgrade passenger service at all airports and on airlines." That would provide not only a jawboning approach but encourage his Secretary of Transportation to start considering consumers as the aviation system grows back to its 2019 size.
---
Airport photo by Engin Yapici on Unsplash
---
READ ALSO:
Why Sec. Buttigieg shouldn't blame only passengers for violence on planes
Secretary Buttigieg, please meet with transportation consumer advocates
---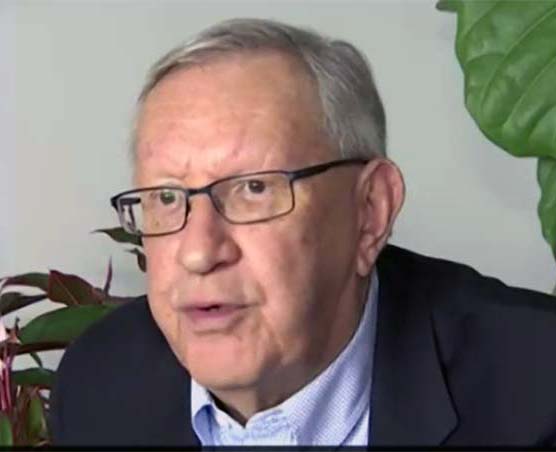 Charlie Leocha is the President of Travelers United. He has been working in Washington, DC, for the past 11 years with Congress, the Department of Transportation and industry stakeholders on travel issues. He was the first consumer representative to the Advisory Committee for Aviation Consumer Protections appointed by the Secretary of Transportation from 2012 through 2018.