---
Airlines have "amazing" access to the Sec. Transportation — Consumer advocates have none. Let's meet
---
The Secretary of Transportation should meet with the consumer advocates. We represent passengers and would like to be included in your deliberations, directly with you!
The CEO of Southwest Airlines, Gary Kelly, spoke to the AeroClub of Washington, DC, on March 10. He stated that airline access to Secretary Buttigieg is "amazing." Airlines have great access and have had multiple meetings with Secretary Buttigieg. That is wonderful. Yes, we are in a crisis and he should meet with the industries involved with transportation.
However, the Secretary of Transporation should also meet with the passengers and their representatives. The money he spends comes from them. Airline actions upend passengers' lives. The Secretary appeared on "more … televised and video interviews than any other Cabinet secretary," according to Politico.
Consumer advocates deal with aviation and rail issues every day in real-time. We do not like how airlines and Amtrak treat us. Make time for us to discuss the state of the transportation world from our point of view.
Children must pay extra money in order to sit with an older member of their immediate family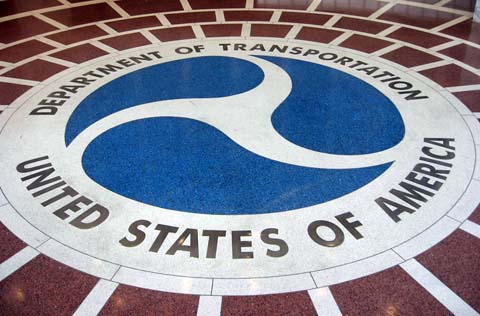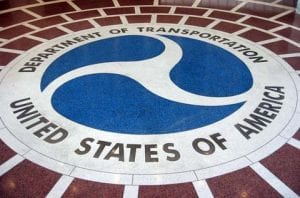 Even with a bill passed by Congress and signed by the President, the Department of Transportation (DOT) believes that they have treated the bill well by totally ignoring it. The appointed "consumer advocate" during the last American Bar Association Forum on Air and Space Law said that there is nothing in the bill that requires DOT to take any action.
The DOT reading of this law assumes that Congress worked on this law simply to pass their time. DOT seems to think that the debate and effort that went into this was spent so that DOT could do nothing. The Department never interviewed family travel experts or flight attendants. They asked the FBI or any organization that deals with toddlers and almost-pre-teens for information. Families suffer. Children, according to the FBI, face sexual abuse. This lack of DOT action is a disgrace and it is continuing.
Here is the actual language in the bill:
H.R.636 — 114th Congress (2015-2016)
Sec. 2309. Family seating.
(a) In General — Not later than 1 year after the date of enactment of this Act, the Secretary of Transportation shall review and, if appropriate, establish a policy directing all air carriers providing scheduled passenger interstate or intrastate air transportation to establish policies that enable a child, who is age 13 or under on the date an applicable flight is scheduled to occur, to be seated in a seat adjacent to the seat of an accompanying family member over the age of 13, to the maximum extent practicable and at no additional cost, except when assignment to an adjacent seat would require an upgrade to another cabin class or a seat with extra legroom or seat pitch for which additional payment is normally required.
Consumers want DOT to study this issue and establish a family seating policy
I personally worked closely with elected officials and their staff on both FAA bills. We fully expected that this law would solve the problem of seating young children older than 2 years of age and 13-years-old or younger with a responsible adult from their family or an older guardian.
The FAA tested the differences that seat size and pitch have on airline evacuations. Where are the results?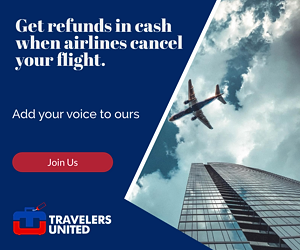 For almost a decade, consumer advocates tried to put an end to being squeezed into smaller and smaller airline seats. Finally, Congress mandated action in a law — H.R.636 FAA Reauthorization Act of 2016.
SEC. 337 AIRCRAFT CABIN EVACUATION PROCEDURES instructed the FAA to review evacuation certification of aircraft relevant data with respect to evacuation. The bill instructed the FAA to report to Congress within 1 year after the bill passed. The public still awaits the results of the review.
SEC. 577 of the same law instructed the FAA to "issue regulations that establish minimum dimensions for passenger seats." The bill's language requires minimums for seat pitch, width, and length, necessary for the safety of passengers.
Consumer groups are still awaiting these minimum seat regulations
The FAA also refused to allow public observation of these tests. Seat pitch (legroom) once averaging about 34 inches now only measures about 30 inches. Seat width shrunk from 18.5 inches to only 17 inches.
According to the Centers for Disease Control and Prevention, the average American man weighs about 30 pounds heavier — 198 pounds — than he did in the 1960s. The average American woman also weighs nearly 30 pounds more. Nearly 93 million Americans, roughly 40 percent of the population, register as obese.
We need a transparent process for change. Set realistic evacuation testing complete with toddlers sitting far from parents. Include older fliers, disabled passengers, and so on. Show us the testing and explain how hundreds of passengers packed closely together can evacuate safely in 90 seconds.
---
READ ALSO:
Discussing the most important consumer issues at start of the Biden administration
AA/JetBlue deal changes passenger favorite to nothing special in the air
---
Other portions of the past two FAA Reauthorization Acts from 2016 and 2018 have not been fulfilled. They are long overdue
Consumers still wait for DOT to require airlines to refund checked baggage fees for damaged and delayed baggage.
No infectious passenger rule exists even after the tragedy of the COVID-19 pandemic. Congress dispersed trillions of dollars in aid. All money required no airline's protection of passengers. No infectious passenger rule of any sort prevents spreading coronavirus, the flu, pneumonia, or tuberculosis.
Establishment of the TICKETS ACT that states passengers seated on planes cannot be forcibly removed from aircraft. No maximum level of compensation exists that airlines can offer passengers who are denied boarding involuntarily.
Flight attendant rest regulations;
Secondary cockpit barriers;
Modernizing payment of passenger compensation;
No public hearing for the AA/JetBlue code-share arrangement.
The Unfair and Deceptive Practices rule ignored FTC input and overwhelming public objections. Plus, this issue was contested as a regulation, failed twice legislatively via the FAA Reauthorization bill (with no Senate companion amendment), and judicially (complete with a petition to the Supreme Court).
Accessible and functioning lavatories on commercial aircraft rule.
Large ticket agents with business in excess of $100 million should follow the same regulations as airlines.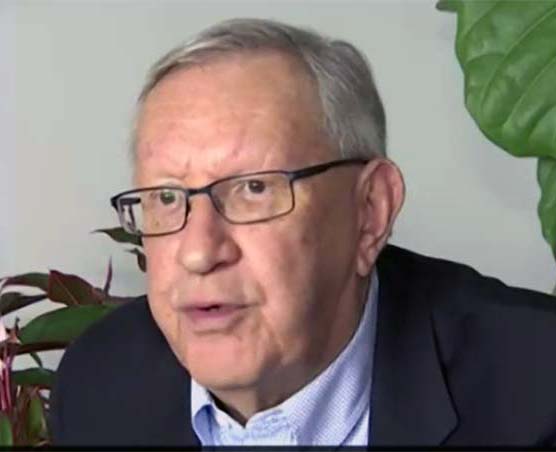 Charlie Leocha is the President of Travelers United. He has been working in Washington, DC, for the past 11 years with Congress, the Department of Transportation and industry stakeholders on travel issues. He was the first consumer representative to the Advisory Committee for Aviation Consumer Protections appointed by the Secretary of Transportation from 2012 through 2018.