---
Real ID compliance is messy and late in some states
---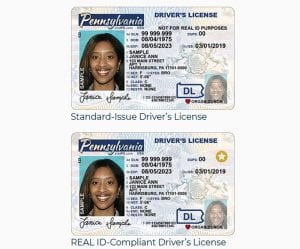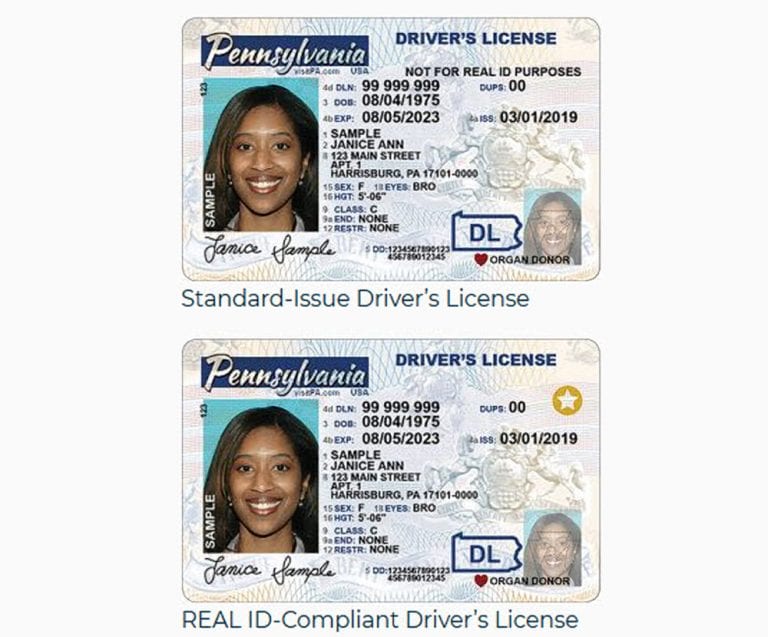 In the last six weeks, since I wrote about Real ID extensions, the situation for some Americans became somewhat more clear, but for millions of others, more complicated.
No more Real ID extensions, according to Homeland Security
The U.S. Department of Homeland Security (DHS), through the Transportation Security Administration (TSA), made it clear. There will be no further extension of the "final" October 1, 2020, Real ID deadline. In their new public campaign, they are encouraging American air travelers to obtain a Real ID state identification or other accepted form of identification, so they won't be grounded after the deadline.
U.S. citizens who need to fly domestically after September 2020 will need to have a state-issued Real ID. They will need to be prepared with an alternate acceptable identification. Or, they will be refused airport entry past TSA checkpoints. U.S. citizens can use their U.S. passport, U.S. Passport Card, DHS Trusted Traveler Card such as Global Entry, a U.S. Department of Defense ID or a U.S. Permanent Resident Card, etc.
U.S. citizens flying internationally will continue to need their U.S. passport.
Only four states are not in compliance
Currently, just four states aren't in full compliance with Real ID. They are Oregon, Oklahoma, New Jersey and Maine. American Samoa is also not in compliance.
According to the Oregon Driver and Motor Vehicle Services, Oregonians will be able to obtain an Oregon Real ID beginning in mid-2020. Oregonian business travelers, frequent leisure travelers or anyone already planning an important trip late in 2020 should be concerned. Have an alternate accepted identification to ensure you won't be grounded if Oregon's Real ID implementation was delayed or too slow for you.
Oklahoma's Department of Public Safety anticipates issuing Real ID identification beginning in the "spring of 2020." That sounds more like a hope than a planned time. If I was an Oklahoman who needed a Real ID-compliant identification, I'd make sure I have an alternate accepted identification. Don't be grounded if Oklahoma's Real ID implementation was delayed or too slow.
ALSO ON TRAVELERS UNITED: Vacation rental secrets for travelers to get what they want
In New Jersey, the Motor Vehicle Commission (NJMVC) website still says they will start issuing Real ID identification by this summer. Unfortunately, summer essentially ends next week. Last month, Jim Hooker, a spokesperson for the NJMVC said that Real ID "beta-testing" was ongoing. He added they were looking toward early fall to begin issuing the Real IDs to the public. It's unlikely that New Jersey won't have started issuing their Real IDs by the end of the year. That should give those who want a New Jersey Real ID enough time to obtain one to fly before they're required.
Maine is already issuing Real ID identification. I expect they will receive their compliance certification from DHS soon.
Two US territories are not compliant
For American Samoans, the time seems to be running out. American Samoa didn't start the Real ID process until October, 2018. They may not be ready by October, 2020. For most American Samoans, it likely doesn't matter, however. Already, Hawaiian Airlines requires a passport or American Samoan Certificate of Identity to fly to Hawaii.
Problems abound in California and Maryland
In addition to the four states which aren't in compliance, there are serious problems in both California and Maryland for some existing Real ID holders. In the states, millions of residents found out that their Real ID licenses are invalid, unless they provide addition information to their state departments of motor vehicles. It's a mess for those residents.
In November, 2018, DHS sent a letter to California informing them that the method they used to prove residency, which had been allowed, was no longer in compliance with the Real ID law. Californians had to obtain and hold on to a second proof of residency. Fortunately, the 3.6 million affected Californians don't have to come into their local DMV office. They only have to sign, date and mail in a letter being sent to them, in a prepaid envelope. The letter will become their second proof of residency and fulfill DHS' Real ID requirements.
In October, 2017, DHS instructed Maryland to file copies of the documentation from Real ID holders. One million Marylanders must comply. They must return Maryland's Motor Vehicle Administration (MVA) to have their documents filed. Maryland is extending hours and hiring staff, but they have a long way to go.
READ ALSO: Your passport — 5 major myths exposed
There is enough time for Californians and Marylanders to ensure their states don't revoke their existing Real IDs, but they have to be proactive and follow their state's directives quickly.
Those who do not have Real ID still have time
There's actually enough time for everyone to obtain a Real ID prior to October, 2020, including residents of Oregon, Oklahoma and American Samoa, though it might have to be an alternative Real ID. Everyone who needs a Real ID-compliant identification, who doesn't have one now, must realize there are just thirteen months before they're required, so they have to get moving immediately to amass the required information and apply for the Real ID of their choice.
After many years working in corporate America as a chemical engineer, executive and eventually CFO of a multinational manufacturer, Ned founded a tech consulting company and later restarted NSL Photography, his photography business. As a well known corporate, travel and wildlife photographer, Ned travels the world writing about travel and photography, as well as running photography workshops, seminars and photowalks. Visit Ned's Photography Blog and Galleries.