---
Start passport renewal six months before it expires 
---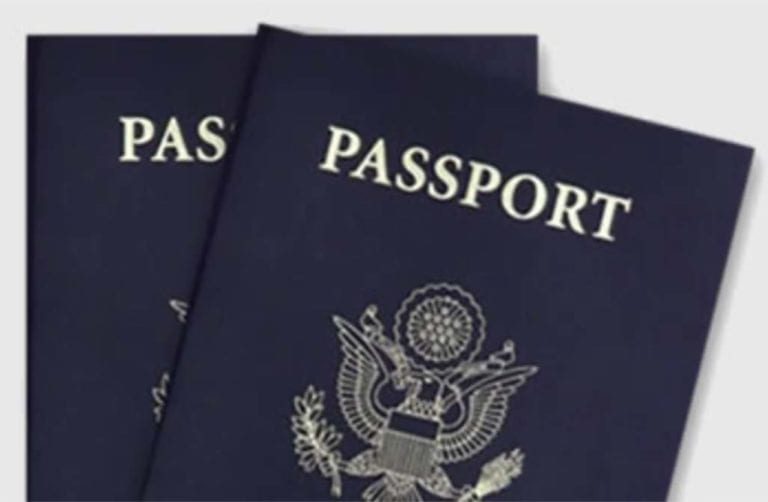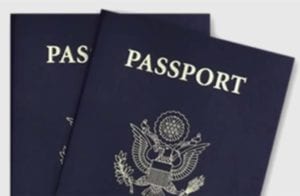 With US passport application processing times at almost three months, travelers should consider applying or renewing their passport now. Whether you need a passport application or a passport renewal you need to think ahead.  For international travel, Real ID identification doesn't apply. You need to follow the US and other national passport rules.
For all international air travel by US citizens you'll need a US passport. Real ID state identification cards may not be used for international travel, even when driving to Canada or Mexico.
US passport applications and renewals are taking at least a month to six weeks to process, even when you pay extra for expedited processing
Passport processing times for both new applications and renewals is a serious problem when international travel is imminent. According to the State Department's own website, regular passport service is taking 2.5 to 3 months. Even expedited passport service is delayed, taking a month to six weeks. This is far longer than passport processing times, pre-pandemic.
Unfortunately, passport processing delays aren't the only issue affecting when passport applications and passport renewals need to be submitted.
Fifty countries require visitor passports to not expire for at least six months before travelers' date of departure
Unexpired U.S. passports may not be considered valid at international destinations. Many countries, including most Schengen area countries, require passports to be valid for at least three months beyond each traveler's date of departure. Currently, 50 countries, including Venezuela, Ecuador, China and Russia, require passports be valid for at least six months after your arrival.
For example, you need to think and plan ahead to visit China on business in mid-February. Even if your passport doesn't expire until June, a little less than six months from now, you'll be denied travel. With today's passport processing times, it's probably too late to apply or renew for a mid-February China trip. This is true even if you pay to expedite its processing. It's likely you won't get your passport prior to your date of departure.
---
READ ALSO:
Passports — Global Entry, CBP Kiosks, Renewals by app and online
Don't make a custom agent's job more difficult at the border
---
I recommend passport renewal ten months to a year before it expires
I typically get my passport renewal ten months to a year before it expires, according to my travel plans. That way I can ensure my destination countries will accept it. Today, due to passport processing times, that's even more important for travelers to emulate.
A few years ago, the US introduced passport cards. Many travelers are confused about when they may use a passport card instead of a passport.
Last year, I heard from a traveler who lives in New Jersey who mostly takes cruise vacations from Florida. She bought the less expensive passport card for her cruises. She mistakenly thought she could use it for any kind of travel to Canada, Mexico and the Caribbean. This traveler loved Aruba when she cruised there and decided to spend more time on the island than she could on a cruise. Fortunately, her travel agent realized she didn't have a passport. She got it just in time for the trip.
You can't fly internationally using a passport card
If you're planning an international journey that involves a flight anywhere, even just to return to the U.S., you'll need a passport. A passport card won't do.
Passport cards can be used for US citizens driving to Canada, Mexico or taking a "closed loop cruise." The problem with using a passport card, even where valid, is if an emergency occurs.
A number of cruisers have written to me over the years about emergencies they had during cruises that required them to fly home. Their stories are similar to one told to me by a good friend. His traveling companion had a heart attack on their ship off the west coast of South America. He had to fly home from South America, instead of Los Angeles. Fortunately, they followed my recommendation to always travel internationally with a passport.
With only passport cards, they would have had to visit a US embassy or consulate with passport services. In this case, due to his hospitalization, they likely would have had to wait until an embassy employee could arrange to visit the hospital. The costs to obtain a passport in a foreign country can be substantial and you won't necessarily get it overnight. It may be a trek to get to the embassy or consulate. You'll have transportation, meal, and lodging costs along with the cost of the passport itself.
Planning to travel internationally during the next 12 months? Apply now for a new passport or renew your passport if it expires this period
The rules for passport use haven't been loosened by any country during the COVID-19 pandemic.
A passport's expiration date is often irrelevant if it has only months before it expires.
US passport cards can't be used to fly internationally.
Processing time for passport applications and renewals is substantially longer than pre-pandemic.
If your passport expires this year, it's already time to renew it.
If you don't have a passport and are contemplating an international journey later this year, apply for your passport now to ensure you have it by the time you depart.
Check out how to get a second passport. This may be the time.
After many years working in corporate America as a chemical engineer, executive and eventually CFO of a multinational manufacturer, Ned founded a tech consulting company and later restarted NSL Photography, his photography business. Before entering the corporate world, Ned worked as a Public Health Engineer for the Philadelphia Department of Public Health. As a well known corporate, travel and wildlife photographer, Ned travels the world writing about travel and photography, as well as running photography workshops, seminars and photowalks. Visit Ned's Photography Blog and Galleries.