---
Timely tips for navigating the post-pandemic Hawaiian tourism protocols.
---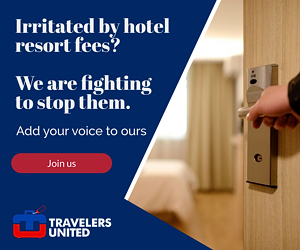 Today, Hawaiian tourism returns. During the first weekend of March 2020, it was business as usual on the Big Island. The coronavirus seemed a long way away on the US mainland. The only signs were ABC stores, a mostly Hawaiian convenience store chain, being sold out of hand sanitizer. There was a lot of discussion of the virus in other parts of the country and around the world.
Less than three weeks later Hawaiian tourism basically shut down, with a stay-at-home order and a mandatory 14-day quarantine for travelers.
Slowly, at times in fits and starts, Hawaiian tourism returns a little more every day. Kauai, the last of the major tourist islands, rejoined the "Safe Travels Program" on April 5.
Hawaii is opening to tourism — use these tips gathered in mid-May to make travel easier
My husband and I returned to Maui the second weekend in May. I'm aware that of all my posts, this could become out-of-date the fastest. Some of these "tips" may be changing as you read this report. Here are some tips and lessons learned as of mid-May 2021 as Hawaiian tourism returns.
If it's offered, get the pre-clearance wristband. As of writing, United, Alaska, and Hawaiian, along with some Delta flights, allow you to show your pre-travel COVID test verification results and health questionnaire at the mainland departure airport. You're then given a wristband — United's is blue — that allows you to bypass doing this on arrival. And, at least from what we saw leaving, it's a LONG line.
Be aware, for now, that there may be another step on arrival. Maui, for example, will now give travelers a free ADDITIONAL COVID test on arrival, with results in 15-20 minutes. This step can be bypassed by showing proof of vaccination. (For now, a vaccine card suffices, and I've heard a picture of the card will work).
 Rental car prices are still generally through the roof. Curiously enough, I was able to find an inexpensive car in early May on the Big Island, but on Maui, cars — even though our agency usually has great discounts we can use for all travelers — were in the $200-a-day range, if you can get one. A cheerful valet at one hotel told me he had a small car, along with a pickup, and he was renting the little car on Turo (a car-sharing service).
Depending on your vacation plans, taxis or Uber/Lyft might be the best option. This might be impractical if you plan sightseeing days, or like driving to distant beaches. etc. But if you just want to relax and especially if you're staying at a hotel that is in a resort area with a number of other resorts, shops, and restaurants around, you actually don't need a car that much. Use the added bonus if your hotel has a local shuttle. On Maui, the Fairmont Kea Lani has a hotel car available to give guests rides in the Wailea area. The Hyatt Andaz doesn't have an official shuttle, but we were told on arrival valets would shuttle us locally for no charge. (Of course, free or not, I strongly encourage tipping.)  The only thing we really missed? A favorite restaurant – Mala Tavern near Lahaina, where a taxi or Uber would have cost more than the meal. Next time.
Consider pre-booking taxis and ride-sharing services. We used "ASouthMauiTaxi" for an airport pickup and a scheduled return and they were great. And yes, the taxi line on departure WAS long. Also (my husband double-checked), no Ubers available. Now, 30 minutes later, as we got to our resort, there were cars. My sense is that when a large plane lands, the system is at least temporarily overloaded.
More important than missing hotel/beach time, you definitely, in my opinion, want to book a ride TO the airport. A hotel receptionist warned me when I called earlier to ask about her recommendation that they'd had guests blithely try to call a cab or shared-ride service a couple of hours prior to departure, only to panic to find there were none available.
Keep your test and vaccine results handy. While we had a short four-day stay, we split it between the Kea Lani and Andaz — each hotel needed to see our negative test results and/or health questionnaire before letting us check in. (Andaz was okay with printouts, Kea Lani needed the online version. Be prepared.
If you are arriving before 3-4 p.m., usual check-in time, pack a swimsuit or whatever you need to relax in a carry-on. Since I book a great deal of Hawaii, and often book through a wholesaler with preferred relationships, for years I've often been able to get early check-in for clients. While we were lucky in early May, the extra COVID protocols could mean everything from an extra-long cleaning to requiring rooms to remain empty after checkout for up to 24 hours before the next guest, so it's likelier even VIPs may have to wait this summer.
While there will often be casual or sit-at-the-bar options, make important restaurant reservations as early as possible. Not all restaurants and businesses have reopened and many do have limited hours. In one case, we had read about a new restaurant and we casually looked into visiting, but there was nothing available for a week.
While we were there, indoor dining capacity rules were raised from 30 percent to 50 percent. And the hope is to get closer to full capacity over the summer. But decide in advance what you feel comfortable with. The expectation and hope is that mask requirements will be loosened. Though right now outdoor dining is definitely popular and at a premium.
Even if you're normally not someone who stays in a room much, think seriously now about how much time you might spend there this time, or even on your own lanai, if a room has one. If you're normally someone who goes to a hotel bar for sunset cocktails or to a restaurant for lunch, will you be more relaxed being a homebody, or rather, "roombody," at least some of the time? And especially if it's your first real-time venturing out in a new place after staying home for most of a year. What this translates to in practical terms – you might care more about a room with a view than usual, or about a room with at least a fridge (which Andaz has), or even a microwave (which Kea Lani also has).
Speaking of staying in your room, housekeeping at a deluxe hotel may not be what you were used to. At Andaz, housekeeping is every third day, or daily by request. At Kea Lani, it is daily, but it has to be while you are not in the room. And for those of us who loved turndown service, and those little chocolates or whatever, well, forget about it for a while.

Shops may have reduced hours for a while. This is both due to what had been a huge drop in business and now difficulty in hiring staff, as some locals have been hesitant to return both for health reasons and because they are worried about being laid off again. In some cases, as with one of my favorite shops to purchase gifts — the Honolulu Cookie Company in the Shops at Wailea — they are still closed (at least as of the time of writing).

Hotels mean it on mask rules. You don't need a mask in the pool, or sitting in a socially distanced pool chair or beach towel, or while you are drinking and eating, but plan on wearing your mask when walking around hotels and businesses. Period.
Keep a sense of humor. Hawaii has always been more relaxed than most mainland destinations. This destination can require patience. And stuff can happen, even things that aren't COVID related. On our first night, it was impossible to get into most local bars and restaurants due to a water main break. It closed down schools and many, but not all businesses, in the area. We ate at our hotel's pool bar and everything turned out just fine.
As Hawaiian tourism returns, nothing is constant except change
Finally, remember, nothing is constant in 2021 but change. And yes, Hawaii's rules and regulations may be time-consuming and frustrating. But they've contributed to keeping the COVID death toll very low in the state. These rules have also made the islands one of the safest vacation destinations in the world.
---
READ ALSO:
Could rental car shortages threaten Hawaii and other tourism recovery?
How to master history and tourism in Oahu, Hawaii
---
Janice Hough is a California-based travel agent a travel blogger and a part-time comedy writer. A frequent flier herself, she's been doing battle with airlines, hotels, and other travel companies for over three decades. Besides writing for Travelers United, Janice has a humor blog at Leftcoastsportsbabe.com (Warning, the political and sports humor therein does not represent the views of anyone but herself.)