---
Senators Markey and Blumenthal send letters to airlines CEOs — no pandemic flight credit expirations
---
Senators Edward J. Markey (D-Mass.) and Richard Blumenthal (D-Conn.) are both members of the Senate Commerce, Science, and Transportation Committee. They sent a letter to each of the major domestic airlines. The letter urged that there should be no pandemic flight credit expirations. The coronavirus pandemic created unprecedented challenges for air travelers.
The Department of Transportation (DOT) held that flights canceled by airlines would be due full refunds. However, those canceled by passengers prior to airline cancellation would receive flight credits. Travelers United is currently contesting that DOT rule. The passengers who canceled flights did not do so for their own convenience. It was at the urging of the administration and government health officials.
Passengers were told that government-mandated bans on travel meant no flights to Europe. Plus, closed borders created more issues. Clearly, consumers have had to cancel flights due to no fault of their own. Many airlines denied the cash refunds they deserve and instead issued temporary flight credits that face expiration despite the ongoing health emergency. That being said, there should be no pandemic flight credit expirations.
The airlines are sitting on $10 billion in unused travel credits that are difficult to redeem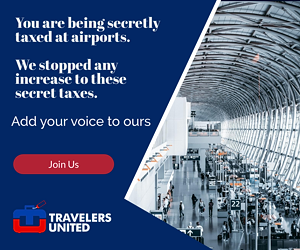 New reports reveal travelers are struggling to navigate each airline's complex policies. No airline has similar rules. Countless confused consumers are unable to understand the rules to redeem their flight credits. Consumers have asked for common rules on the expiration of flight credits. In addition, they note that the credits should never expire and that rules making use of the credits should be eliminated.
Across the airline industry, current policies governing flight credit expiration are complex and can differ considerably from company to company. This patchwork creates significant confusion for consumers, some of whom are discovering their credits have already expired or will expire before they feel safe traveling again. For example, a number of airlines offer multiple types of flight credits, all with different restrictions and expiration dates. Because travelers are struggling to navigate these differing policies, they are now at risk of losing the billions of dollars they were effectively forced to loan to the airline industry interest-free.
Passengers need a clear and simple path to credit redemption. Plus, credits should not expire
Senators Markey and Blumenthal previously led their colleagues in demanding airlines offer cash refunds instead of temporary flight credits. These two Senators together with others filed legislation that would require the return of travelers' money. In their letter to the airline CEOs they noted:
We must first reiterate our belief that your airline should offer a cash refund for all tickets on flights canceled during the coronavirus pandemic, whether canceled by the airline or traveler. Americans need cash in their pockets to pay for food, housing, and prescriptions during this emergency… It is imperative that, at a minimum, your company does not subject pandemic-related flight credits to an expiration date.
Letters were sent to the following companies: Alaska Airlines, Allegiant Air, American Airlines, Delta Air Lines, Frontier Airlines, Hawaiian Airlines, JetBlue Airways, Southwest Airlines, Spirit Airlines, and United Airlines.
Copies of the letter to each airline can be found HERE. Clearly, consumers need clear and simple policies to navigate so they can effectively use their credits. Without immediate changes, consumers will be unable to redeem their flight credits. These credits should not expire and be usable in any amount by anyone based on the passenger's preference.
The lawmakers ask the airlines to respond to questions that include:
Will your airline commit to providing a cash refund for all tickets that are canceled during the coronavirus pandemic, regardless of whether the airline or traveler cancels the flight?
What types of flight credits does your airline offer and what are the rules and restrictions governing each type of credit?
For each type of credit, what is the total value your airline has issued during the coronavirus pandemic?
Will your airline commit to making all flight credits—including those that have already been issued and those that have expired during the pandemic—valid indefinitely by default?
Will your airline commit to making all frequent flier miles that could not be redeemed during the pandemic valid indefinitely by default?
Will your airline commit to making sure your flight credit policy is easy to understand and to make sure flight credits are easy to redeem?
Will your airline's customers always be able to utilize the full value of their pandemic-related flight credits, no matter their replacement travel plans or other circumstances?
Soon the public will know how many pandemic credits have been issued by airlines
When the airlines respond to this Senate letter from two senior members of the Senate Commerce Committee, we will have some answers to how much pain airlines have inflicted on consumers. Plus, hopefully, airlines will standardize their flight credit rules and eliminate expiration dates for the flight credits. They should be treated as cash.
Travelers United is working closely with both Senator Markey and Senator Blumenthal's offices to get the best possible credit usage solution for consumers. Our organization has also worked to get DOT to issue a mandate that all credits be extended indefinitely. Time will tell.
---
READ ALSO:
Why we need a common flight credit rule for airlines from DOT, now
Why passengers need common COVID flight credit rules
---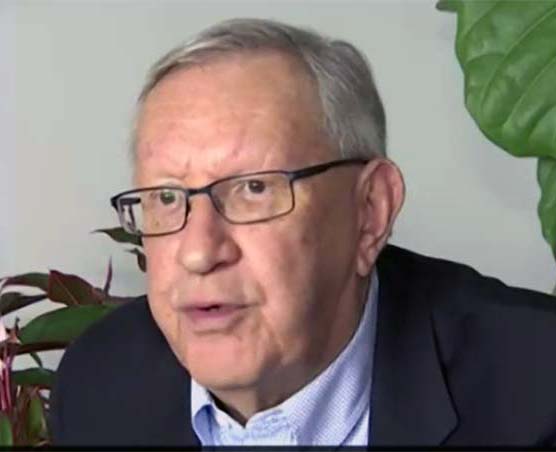 Charlie Leocha is the President of Travelers United. He has been working in Washington, DC, for the past 11 years with Congress, the Department of Transportation and industry stakeholders on travel issues. He was the first consumer representative to the Advisory Committee for Aviation Consumer Protections appointed by the Secretary of Transportation from 2012 through 2018.