---
During the pandemic there are no simple trips, and planning is never finished
---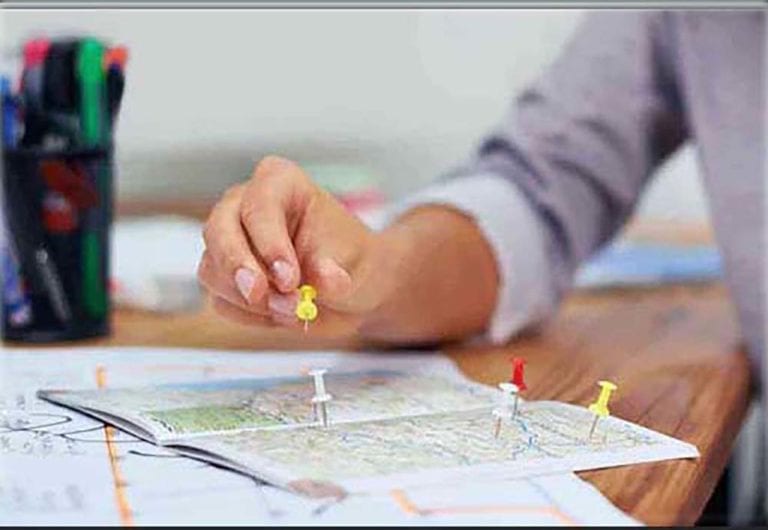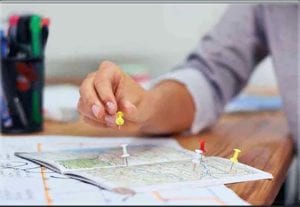 A recent article in the New York Times, 4 Things to Know When Choosing a Travel Agent, had me furious for hours about travel agents. While the article talked about choosing a travel agent, it could have been written last year, pre-COVID. I have learned that there are no simple trips.
The NYTs article mentions, "an ever-changing set of rules and restrictions," along with, "a run on home rentals, rental cars, and more." However, it doesn't translate what that means into actual itinerary planning today. Namely, that there really are no simple trips anymore. And, trip planning is never finished.
With travel, nothing has been certain but change for a long time. Weather happens. Airlines change schedules or have delays. Hotels get sold or go through management changes, etc, etc. This all happens during pandemics and during normal travel. A travel agent's work is never done, but today it is more frantic than ever.
The pandemic took travel uncertainty to a new level
The last year has taken things to a whole new level. In March of 2020, everything locked down almost overnight. Since then, parts of the world have stayed shut, others have opened, closed, and in some cases opened again. Cruise lines have rescheduled. And canceled cruises have some hope of sailings happening later in 2021. Plus, flight schedules change week to week, as airlines try to decide where to position their planes and which routes will be most profitable.
That all doesn't even mention how COVID-19 restrictions change on what can feel like a daily basis. Industry confusion causes problems even when travelers do everything right. (One client was delayed two days in the Maldives when an airport agent thought incorrectly at the time that one of them needed a COVID-19 test for transiting through Seoul.)
As a travel agent I have a weekend full of client examples
Hawaiian COVID changes and clueless passengers
An "easy" one was warning clients of Hawaiian COVID protocols. A new second free COVID-19 test was done on arrival in Maui starting May 4 for anyone not fully vaccinated (and at least 14 days post-vaccination). This test was in addition to the required PCR testing in advance just to get on the plane to Hawaii.
Then, however, one couple planning to go to Kona needed to get COVID testing done in the 72 hours before the departure window. Only problem — they waited a bit too long to schedule the less expensive (but still authorized) tests. A couple of hours later, I was able to find them an alternative for less than the $250 a person charged for rapid airport tests.
Last-minute flight changes in Europe
Other clients were leaving for Europe on Monday (both to visit family and a small amount of business). Then Austrian Airlines again postponed flights from Innsbruck to Frankfurt … until July! So, it was a scramble to find some alternative to get them home, in time to reissue their tickets before departure.
Domestic flight changes meant seven ticket reissues
Two other clients had simply booked summer trips with their families with American Airlines within the US,  and massive schedule changes left them with multi-hour layovers. Again, fixable, but requiring seven tickets be reissued.
During the pandemic there are no simple trips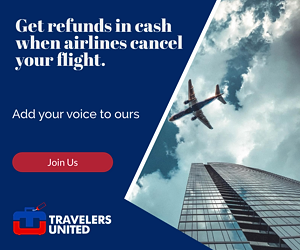 The matter is, it's hard to think of any trip — even "simple flights" that I've booked more than a couple of weeks in advance — that hasn't changed. United reduced flights to Kona, Hawaii recently, meaning both multi-hour time changes and lost seat assignments. On several flights to Maui, the time change was minimum, but equipment changes meant clients were no longer seated together until I reassigned them.
Now, these kinds of problems are the reason airline and supplier hold times can be excessive. Once last week American offered me a call back in "four hours," even when calling a travel agent preferred number. (No joke.) Worse, the online options can be nonexistent.
For now, most of us in the industry are working at home and not traveling much ourselves. So, we grumble, work nights, and weekends, and do what we need to be done. But it's hard to see how this sort of insanity is scalable.
As flights ramp up, complete with frequent schedule changes, so will the problems for travelers (and travel agents)
A potential mess of huge proportions is coming in two areas I can see.
The first issue deals with if and/when flight changes affect passengers booked on newly restarted cruises. There just aren't flights available to get them to the port.
Next, we all know car rental nightmare price stories are now front-page news. Those who luckily booked ahead have decent prices. However, changes in pickup and drop-off times, along with even an overnight delay, can drastically affect car rental prices. While I've had the occasional problem with a rental car booking in the past, it's never been a seller's market like today. We have been warned. Rental car companies DO say that changes can affect the price.
So far, only two clients have had the problem of drastic rate changes because of schedule changes. One was charged a high full five-day rate for returning a car after three days. The car agent informed him that was because the three-day rate was then actually higher than the five-day rate. In another case, we got around the price change by booking a second car for two days at the end of a rental, rather than tripling the original rate by extending it.
Many clients booked trips this summer using guaranteed rates that are as low as 20 percent off current rates. I can only imagine what will happen as airlines continue to tweak summer schedules. If someone arrives early and the car isn't ready, they at least have the option to wait. However, if arrival is a few hours or more later, the company can give the car away if the arrival time isn't changed, risking the rate hike.
There are obvious reasons for travel agents to charge fees
Now, most of these problems aren't the travelers' fault. As a travel agent, it's almost impossible to suddenly charge fees because of situations beyond the client's control. And, we're not even getting into what could happen if some of these restarted cruises get canceled. What happens if countries that are either open or scheduled to reopen decide to forbid travelers? Travelers should be ready for these possible changes whether they use a travel agent or do it themselves.
You may ask why a travel agent charges you for a simple trip. The basic problems must be considered. Even on the best of travel days, they happen. But, changes come faster and with more fury as the pandemic ends. One company's small schedule tweak is a traveler's (or travel agent's) big problem.

---
READ ALSO:
How travel agents think during this pandemic
Why there should be no pandemic flight credit expirations
---
Janice Hough is a California-based travel agent a travel blogger and a part-time comedy writer. A frequent flier herself, she's been doing battle with airlines, hotels, and other travel companies for over three decades. Besides writing for Travelers United, Janice has a humor blog at Leftcoastsportsbabe.com (Warning, the political and sports humor therein does not represent the views of anyone but herself.)