---
Surprisingly, the travel shutdown hurts wineries
---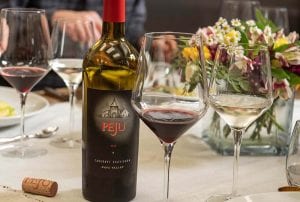 We all know that the travel industry was hit hard during this pandemic. Few realize the economics of the travel shutdown hurts wineries and other businesses as well.
It's still unclear how many total survivors and casualties will result from a year where travel was largely shut down. Many suppliers may end up out of business. Some hotels may close permanently. Airlines may shrink or merge. And, a number of people who found alternate employment may leave the industry permanently. In some cases, they simply retire.
But the true toll is so much more than the obvious. And here's an example I would never have thought of — wine sales.
Winemakers suffer without in-person tastings
Wineries being unable to offer in-person tasting for much of the last year has cut hugely into sales. Discover new examples of how the travel shutdown hurts wineries. Yes, wineries tried virtual tastings and discounted shipping along with other promotions proliferated. However, with wine, it's not the same as tasting in person. And, presumably, while regulars and wine club members for particular wineries are still buying their favorites, it's got to be almost impossible to appeal to new buyers.
Many of us do most of our wine tasting in restaurants. But without being there in person and talking to a sommelier or even a waiter, it's less likely you'll try a random new wine even if one is available to go.
For those of us lucky to live in or near a wine-producing region (or to travel regularly to such places), we all have favorites we've discovered just by chance at a tasting.
Personally, not being able to travel much, I've spent a higher than a normal chunk of my discretionary income on wine. But even so, it's probably not the same.
Travelers, airlines, and winery visitors spend lots of money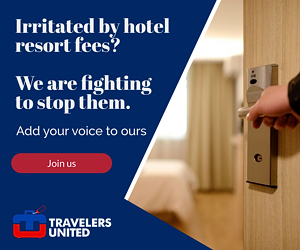 My favorite local winery, Woodside Vineyards, told me that something like 30 percent of their sales came from hugely popular barrel tastings in late December, where wine club members and others could put down a 50 percent deposit on wine still in the barrels, to be delivered the following year.
That kind of buying has dried up. But the other kind of buying has been centered on airlines. While it never would have occurred to me, wine is often branded or bottled FOR the travel industry. I discovered this by accident.
Several months ago Grocery Outlet, a West Coast discount grocer, had an incredibly good price (about $4) on half bottles of a Wente "Southern Hills" Cabernet Sauvignon, which while normally under $20 a bottle, is a nice easy drinking local Livermore red.
After buying a couple cases,  I later noticed on the side of the box  "bottled for Air India." Like most international airlines, Air India canceled most of its flights over the past year. (This even before the most recent COVID-19 surge in India.)
I'm assuming the wine was for Air India business class. And, decimated business travel barely hangs on these days.
American Airlines is selling its overstocked wines
American Airlines is regularly sending out emails about its 'Flagship Wine Cellars." This online program sells some of the wines the airline would normally sell onboard flights. Wines range from red and white wines offered in premium classes within the US, to more high-end offerings, including champagne from international business class.
Cruise lines sell wines as well when onboard sales have dried up
Last week at our local Grocery Outlet, a new "East and West" Sauvignon Blanc for $5 or $6 appeared. I didn't recognize the label, but upon closer inspection, I noticed the bottle markings indicated the Norwegian Cruise Line originally sold the wine aboard ships! A little further research and I discovered it was bottled by Michael Mondavi, and was sold onboard NCL ships for $17 a glass, twice the price of their house Chilean sauvignon blanc.
But again, NCL wasn't selling wine or anything else on board in 2020, and we're still not sure when cruising will resume, especially in anything other than a limited way.
I figure countless other wineries find themselves in this situation. Who knows what they are doing with their excess bottlings? Or for that matter, how many suppliers already bought the wine for their customers and are trying themselves to figure what to do with it.
Wine should age, right? Won't travel companies make money on these older bottles?
Wine doesn't expire in the same way most food products do. But many, if not most, white wines are made to be drunk soon after bottling. We all hear that red wines, in general, tend to be more age-worthy. However, the wines served on planes and by the glass at cruise ships and places like all-inclusive resorts generally do not find their way into upscale cellars.

Besides, even if all these wines intended for 2020 are simply held for a year, the wineries lose out on 2021 sales. Timing, another factor affecting wineries, cannot be predicted for cruising. No cruise line I know of seems ready to suddenly come back to previous sales levels overnight, either.
Of course, other businesses that supply airlines, cruise ships, and hotels have been suffering.  But wineries, especially with these branded labels, are a reminder of how many jobs in America rely on the travel industry.
And, how many jobs will now depend on travel coming back?
---
READ ALSO:
National Consumer Protection Week happened — airline passengers didn't notice
There's no such thing as a simple trip anymore
---
Janice Hough is a California-based travel agent a travel blogger and a part-time comedy writer. A frequent flier herself, she's been doing battle with airlines, hotels, and other travel companies for over three decades. Besides writing for Travelers United, Janice has a humor blog at Leftcoastsportsbabe.com (Warning, the political and sports humor therein does not represent the views of anyone but herself.)