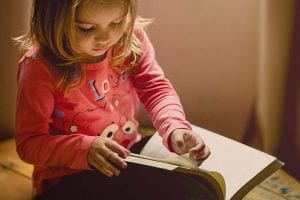 For almost a decade Travelers United has been working in Washington, DC, to make it possible for children to sit with parents when flying. Our organization was the first in the country to call for families to be seated together at no extra charge.
Today, Travelers United is joined by National Consumers League, Consumer Federation of Amerca, Business Travel Coalition, FlyersRights.org, Consumer Action, USPIRG, and Consumer Reports. Recently, Consumer Reports has initiated a "What the Fee" feature and is now collecting names and emails of family consumers who need to sit together with their children. These names are being sent to DOT and directly to the airlines.
A law has been passed to allow families to sit together
The joint consumer groups have been holding extensive discussions with the Department of Transportation (DOT). The consumer coalition influenced Representatives and Senators to add family seating language to the FAA funding bills. Finally, in mid-2016 a bill became law. Congress mandated that children 13 years of age and younger should be able to sit with an older member of their family while flying. Plus, they should be seated together at no extra charge.
A loophole allows DOT to ignore the will of Congress
Unfortunately, DOT read the law and discovered an airline-friendly loophole. The bill language said, "if appropriate." When that language was inserted into the bill, it was to clarify the legislation would require extensive studies and discussions with family groups and experts. However, DOT perversely changed the interpretation to thwart any changes in the Code of Federal Regulations.
The past administration was in the midst of an upcoming election. So, nothing happened. And, then the current administration was elected. They announced their disdain for any new regulations and used the airline loophole to its fullest.
Requiring families to pay seat-reservation fees means hundreds of dollars for airlines
The current rules require parents to book the "main cabin airfares" — normally around $100 round trip for many flights. "Basic economy" does not allow seat reservations. After paying the additional costs for the main cabin airfare, families often have to spend additional fees to reserve specific seats. Some airlines only allow free seat reservations for middle seats. This adds another charge in the range of $100 for an aisle seat or window seat.
After paying for the upgrade to the main cabin and the extra fees for the seat reservations, a family of four may have to pay as much as $600 extra only to keep their toddlers and pre-teens with them. This is not right.
Almost 120,000 signatures have been collected by the Consumer Reports petition
Travelers buying airline tickets today are increasingly faced with a costly decision: pay up for seat assignments or risk not sitting together on the plane.

Blame the proliferation of pricey airline seat selection fees, which have spread from no-frills airlines like Spirit and Frontier to major carriers, including Delta, United and American, and the advent of basic economy tickets. The latter don't come with a free advance seat assignment, and airlines routinely try to scare travelers into buying a pricier regular economy ticket (which may or may not come with a free seat assignment) or into paying a fee for seat assignments.
Airlines have separated children as young as 2 years old from their parents on flights. Until this effort to reach out to consumer groups supported by the entire coalition, the number of complaints has been small compared to complaints for lost luggage and mishandled baggage.
However, the FBI, in a study completed about a year ago, noted that sexual predators have been active on aircraft. And, the complaints keep coming in as more families become aware of this petition and the complaint forms.
These complaints show the unreasonableness of airline rules
These complaints were collected by Consumer Reports.
A United Airlines passenger traveling on a basic economy ticket from Charlotte, North Carolina, to Chicago in 2017 said the airline assigned the child an aisle seat next to a stranger. "Requiring families to pay for upgraded tickets to sit with their children is a deliberate tax on families," the passenger said in the complaint. "It was one thing to separate the parents, but to separate children from parents is nothing short of disgraceful."

An American Airlines passenger traveling from Dallas to Florida in 2017 said the airline tried to separate three children, ages 2, 6 and 8, from the parents. "My 2-year-old has never flown before and is still in diapers," the complaint states. "It is not at all reasonable that a person would allow their baby to sit among strangers on a three-hour flight."

Another American Airlines passenger traveling with his wife and two children, ages 7 and 2-1/2, in 2016, said the airline assigned the family four seats, none of them together. "We kept being told that the issue would be addressed at the gate but it never was," he said. "I do not know how American expected my 2.5-year-old to sit by himself. My 7-year-old also had a difficult time. Thanks to a kind family, we were able to get two seats next to each other. When I wrote a letter to American about this, all they said was it was a busy flight. When I booked the tickets, I was unable to book seats together."

A Delta Air Lines passenger flying from Atlanta to Fort Myers, Florida, a week after Thanksgiving in 2017 said her family of four, including an 8-month-old and a 2-year-old, were each assigned middle seats that were away from each other. "We attempted to rectify the situation with both the gate agent and flight attendant and were rudely rebuffed," the complaint says. "Neither would switch our seats and the flight attendant even claimed that children can sit alone. I made a complaint to Delta directly and was contacted by them via phone when that policy was reiterated. It is deeply disturbing that an airline can have a policy where young children (under the age of 3) can sit by themselves with strangers."
So far, DOT is sticking to its stance that there are not enough complaints. However, with the FBI study, comments by family-travel experts, the continuing arrival of hundreds of complaints, and the online petition signed by tens of thousands, they will be forced to reconsider and begin enforcing the law. Plus, lawmakers are being urged to write letters to DOT to tell them to do its job and put the law into effect.
---
---
You may also enjoy these stories on Travelers United Blog:
Should 3- to 13-year-old kids pay extra to sit with families?
Dogs are winning and families are losing in the confusing sky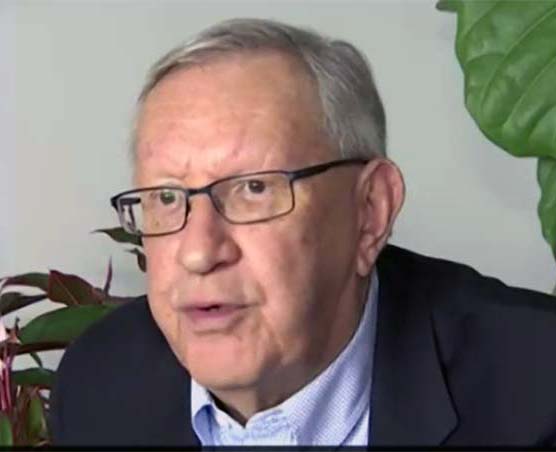 Charlie Leocha is the President of Travelers United. He has been working in Washington, DC, for the past 11 years with Congress, the Department of Transportation and industry stakeholders on travel issues. He was the first consumer representative to the Advisory Committee for Aviation Consumer Protections appointed by the Secretary of Transportation from 2012 through 2018.