..
---
If you are dealing with the Crystal Cruise bankruptcy apply for a refund now. Paid by credit card? Dispute the transaction immediately. If you paid by another means, take what steps you can to obtain a full refund.
---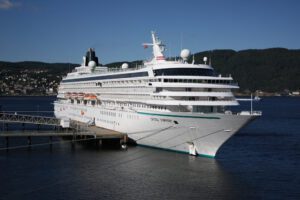 Crystal Cruises is kaput, out of business. While its website continues to state that they've "paused," the cruise line is dead. The Crystal Cruise bankruptcy is real. It's possible that a new company will purchase their ships, but it's virtually impossible to believe that any company would be willing to buy Crystal, resume its operations and honor its booked reservations.
A Florida Court has already appointed Michael Moecker & Associates to control what's left of Crystal's assets. Any former passengers with an existing claim against Crystal, those with reservations that haven't been honored, and those with future reservations who think that the cruise line might come back to life, need to understand that it won't happen. Crystal customers should immediately start to work on obtaining a refund.
Credit card companies are apparently holding millions in trust for Crystal refunds. If you paid for your Crystal cruise by credit card, file a transaction dispute immediately.
Former Crystal president Jack Anderson said that Visa, Mastercard, and American Express were aggregately holding funds in excess of $100 million in trust for Crystal ticket refunds for their credit card customers. That hasn't been independently confirmed. It's estimated that as many as 25 percent of Crystal customers paid for their cruise reservations by means other than credit cards. Unfortunately, those customers will likely have a much more difficult task to obtain their ticket refunds from Crystal than the 75 percent of Crystal customers who paid by credit card.
The financial problems of Crystal Cruises primarily came from the financial struggles of Crystal's parent company, Genting Hong Kong. Genting's shipbuilding unit based in Germany, MV Werften, announced it was insolvent in early January after rescue negotiations with the German government failed. That triggered a debt default of $2.78 billion. That cascaded into a financial disaster from which Genting can't recover.
Crystal's parent company's financial problems forced Crystal into bankruptcy with no hope of recovery.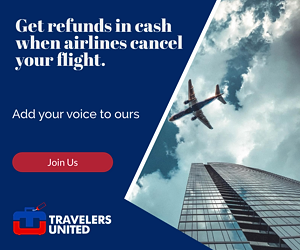 Mr. Anderson said that Genting "effectively washed their hands of Crystal." As a result, Crystal soon had a "bank account of zero," followed by a U.S. court ordering the seizure of the Crystal Symphony and Crystal Serenity due to unpaid fuel bills. Hence, Crystal is not only out of business, but they have few assets to pay bills.
Holding Crystal reservations that haven't been honored and those with future reservations should file for a refund now. Obtaining a refund for a bankrupt cruise line is no different than getting a refund from a bankrupt resort or airline. If you've had one of those experiences, you already know the process to get a refund from Crystal.
In the U.S., the Fair Credit Bill Act will rescue those who paid Crystal by credit card and will help some who paid by debit card to obtain a cruise refund from Crystal.
For those in the U.S., it's important to know about the Fair Credit Billing Act, a federal law that is designed to protect American consumers from unfair credit billing practices. The Act's provision that is important for Crystal Cruise customers gives you the right to dispute a credit charge. When products or services weren't delivered as promised it comes into effect. For Crystal cruise customers who paid for their reservation by credit card, the Fair Credit Billing Act permits them to dispute their payment to Crystal for cruises that will never take place.
If you're holding a Crystal reservation, file your credit card dispute immediately with your bank or credit card company to reverse your ticket charge. Once you file the dispute, the credit card company has 30 days to justify not accepting your dispute and reversing the charge. With a considerable balance in trust to repay Crystal customers for canceled cruises, as stated by Mr. Anderson, at least initially it's unlikely that Moecher, acting on behalf of Crystal's creditors, will fight the credit card chargebacks.
Your credit card dispute to obtain a full refund from Crystal may not be automatic. Understand the process to ensure you resolve the card dispute in your favor.
The dispute resolution isn't necessarily going to be automatic. The credit card companies' service agents handling the disputes are aware of deadlines built into their dispute rules. But many misunderstand them with specific regard to bankruptcy.
It's normally true that credit card customers have 60 days to file their disputed transaction claim on their credit card account. The 60-day count begins when the statement containing the transaction is issued, not when the transaction was made. Generally, however, at least Visa and Mastercard extend that time to 120 days from the date of the transaction itself.
Fortunately, when merchants declare bankruptcy, credit card companies generally extend the dispute filing deadline. Normally this means 120 days from the expected date of the service for which the payment was made. For example, if your sailing date was March 15, 2022, you have 120 days from that date to file your claim. That said, don't push the time limits. Crystal is bankrupt and is being liquidated. There is a limited trust pool of money at the credit card companies. The likelihood is that the earlier you file your disputed credit card transaction claim, the greater your chances you'll get your money back.
Getting a refund for your Crystal Cruise bankruptcy if you paid by debit card or check will be more difficult than if you paid by credit card, but not necessarily impossible.
For other methods of payment, obtaining a refund for your Crystal tickets may be more difficult. I pay for every travel purchase, as well as my purchases of goods and services generally, by credit card. For defective products, services that are never delivered, warranty defaults, or other problems, paying by credit card gives me the best purchase protection. Sometimes it is even better than insurance.
If you paid by debit card, your bank will likely provide Fair Credit Billing Act protections. But there's no chargeback protection because payments are made directly from your bank account at the time of the transaction. There's also no direct transfer requirement the banks must fulfill. Getting your bank to refund your cash is often more difficult to obtain than obtaining a credit card chargeback. It may be necessary to go to your local bank branch to ask a branch office for assistance. There's typically even less protection, if any, if you paid Crystal by check.
Some, but not all, travel insurance has bankruptcy coverage. If your policy has bankruptcy coverage, get your claim into your insurance company as soon as possible.
Some travel insurance policies have bankruptcy coverage. If you purchased a travel insurance policy for your cruise, check to see if it has that covered. File a claim if it does. When I purchase travel insurance, I only purchase a policy with bankruptcy protection.
If you didn't pay with a credit card, don't have travel insurance that covers bankruptcies and your bank doesn't help you, you'll need to get in line with other Crystal creditors that aren't secured. You'll need to file a proof of claim and keep your fingers crossed. Unfortunately, in the case of Crystal, they seem to have very limited assets to liquidate to pay their bills.
No matter how you paid for your Crystal cruise, file for your refund immediately.
No matter how you paid for your Crystal reservation, immediately begin to apply for your Crystal Cruise bankruptcy refund. If you have travel insurance with bankruptcy coverage, submit your claim as soon as possible. Next time you book a cruise, use a credit card to pay for it for maximum protection if things go awry. This will ensure you fulfill the policy's timing requirements. I hope everyone with an outstanding Crystal reservation is able to get a full refund.

---
READ ALSO:
Please remove the pre-departure test of vaccinated travelers returning to USA
Stop Carnival Cruise Lines from illegally contaminating our oceans and air
---
After many years working in corporate America as a chemical engineer, executive and eventually CFO of a multinational manufacturer, Ned founded a tech consulting company and later restarted NSL Photography, his photography business. Before entering the corporate world, Ned worked as a Public Health Engineer for the Philadelphia Department of Public Health. As a well known corporate, travel and wildlife photographer, Ned travels the world writing about travel and photography, as well as running photography workshops, seminars and photowalks. Visit Ned's Photography Blog and Galleries.