---
With revenue from one full year of cruising at almost $21 billion, $60 million in fines hasn't forced Carnival Corporation to stop violating environmental law. More effective penalties, such as blocking Carnival from U.S. ports, are needed.
---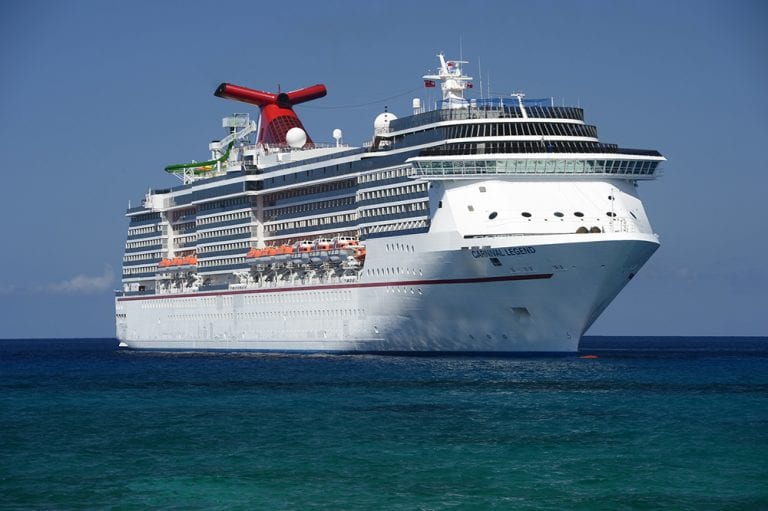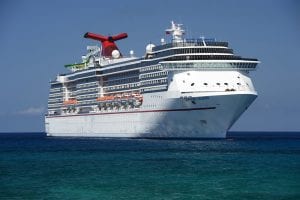 While COVID-19 has dominated travel news, there have been other important news events affecting travelers. Once again, Carnival Corporation has been caught seriously violating their settlement's obligations after pleading guilty to serious criminal, environmental law violations.
Last month, Carnival paid a $1 million fine, agreed to new court-imposed changes to their existing settlement made only three years ago, and pleaded guilty to violating its probation settlement. They failed to fulfill their critical promise to establish an independent office within Carnival Corporation to investigate and monitor its environmental compliance. When they agreed to that in 2019, they paid a $20 million fine. Apparently, $20 million wasn't enough to stop them from violating the law.
U.S. Attorney for the Southern District of Florida, Juan Antonio Gonzalez, said of Carnival Corporation,
"The corporate defendant [Carnival] here ignored the court, choosing instead to thwart the compliance plan that was put in place to protect our environment. As this probation violation proceeding demonstrates, the government will not tolerate defendant's blatant violation of court orders."
The $60 million in fines against Carnival since 1998 are just a blip on their bottom line.
Since 1998, Carnival has paid more than $60 million in fines, pleaded guilty to numerous felonies for polluting the seas and air, and violating their settlements with the Court.
My question to U.S. Attorney Gonzales and U.S. District Court for the Southern District of Florida, Senior Judge Patricia Seitz, is,
"Why do you think that this new fine and the settlement changes will actually work this time? After all, the other settlements and more than $60 million in fines didn't get Carnival to change their criminal environmental behavior in the past."
Carnival belongs to the industry trade organization, Cruise Lines International Association (CLIA). In their statement, "Sustaining the Seas We Sail," CLIA states,
"No industry has a stronger interest in protecting the oceans we sail and the destinations we visit than the cruise industry. It is not simply our responsibility: operating sustainably is a business imperative."
Carnival has committed hundreds of serious environmental law violations in the last decade.
Apparently, Carnival's board and executive corporate officers are unprepared to fulfill that commitment. Here's a partial list of the more serious of the hundreds of criminal violations perpetrated by Carnival and its subsidiaries since 2016:
• Years of illegal discharges using a "magic pipe," then covering it up by running clean seawater though the ship's overboard equipment.
• Years of opening salt water valves for the purpose of covering up illegal bilge waste ocean dumping.
• Falsifying records to cover up oily bilge water discharges as well as environmental training and maintenance records.
• Dumping more than a thousand cubic meters of treated black water as well as comminuted food waste in Bahamian waters in violation of MARPOL (marine pollution law).
• Burning almost three metric tons of unfiltered heavy fuel oil in the North American Emission Control Area in violation of MARPOL.
• Multiple instances of illegal ocean dumping, including the dumping of acidic washwater at Charleston, South Carolina, and Newport, Rhode Island.
The court appointed monitor says that Carnival's corporate culture continues to prevent it from fulfilling its obligations under environmental law.
In its October, 2021, report to Judge Seitz, the court appointed monitor (CAM) investigating Carnival's operations said that the failure of Carnival to establish and maintain their own independent investigative office as per their agreement with the Court,
"reflects a deeper barrier: a culture that seeks to minimize or avoid information that is negative, uncomfortable, or threatening to the company, including to top leadership (i.e., the Board of Directors, C-Suite executives and Brand Presidents/CEOs)."
That's virtually the same statement the CAM made three years earlier to the Court when they said, "In short, the employees have identified a culture that is neither open to feedback nor one that sees failure as a vital source of learning."
It's clear to me that the CAM is stating that the fines and agreements already imposed haven't worked.
As part of the latest settlement, in addition to the $1 million fine, the Court imposed specific requirements on Carnival for creating an independent investigative office of environmental compliance, including structural specifications to ensure its independence as well as adequate funding. The Court also imposed a new fine schedule that could increase to as much as $500,000 per day in case Carnival continues to refuse to comply with the settlement.
The fines levied against Carnival to date provide little if any incentive for Carnival to obey environmental laws.
In 2019, the last full year of cruising before the COVID-19 pandemic shut down the cruise industry for much of 2020–2021, Carnival Corporation's revenue was $20.8 billion. Even in 2021, when Carnival barely operated, their revenue was almost $2 billion. The $60 million in fines already assessed to Carnival is less than three tenths percent of Carnival's revenue from 2019 alone.
With all due respect to the U.S. Attorney and the Court, in my opinion, the threat from the new schedule of fines, as large as it seems, will not force a culture change at Carnival. At $500,000 per day, it would take more than four months just to reach another $60 million in new fines which didn't force change in the past. Carnival has paid the fines and kept polluting the seas and air. Nothing has changed to date.
It's time for Carnival to be serious about their environmental pledge and it's time for the U.S. Attorney and the Court to require compliance with the law. In the past, Judge Seitz threatened to block Carnival from docking at U.S. ports if they didn't fulfill the settlement's requirements.
Only decisive action that significantly affects Carnival's bottom line will force the cruise giant to obey the law.
Only action that will actually affect Carnival's bottom line will move the cruise giant to follow through on their promises and settlement requirements that are long overdue. In my opinion, if Carnival fails to fulfill their obligations, in addition to fines, new penalties must be used to force Carnival into compliance.
If Carnival again reneges on their agreement, Judge Seitz must follow through and block Carnival and its subsidiary cruise lines from U.S. ports. In addition, since these are criminal violations, jailing those in charge, the ships' captains and Carnival's corporate officers, must be considered.
(Article corrected and updated on February 8, 2022.)
After many years working in corporate America as a chemical engineer, executive and eventually CFO of a multinational manufacturer, Ned founded a tech consulting company and later restarted NSL Photography, his photography business. Before entering the corporate world, Ned worked as a Public Health Engineer for the Philadelphia Department of Public Health. As a well known corporate, travel and wildlife photographer, Ned travels the world writing about travel and photography, as well as running photography workshops, seminars and photowalks. Visit Ned's Photography Blog and Galleries.