---
Cruise ships can sail in U.S. waters again, but with pandemic infections soaring can they have cruise line safety?
---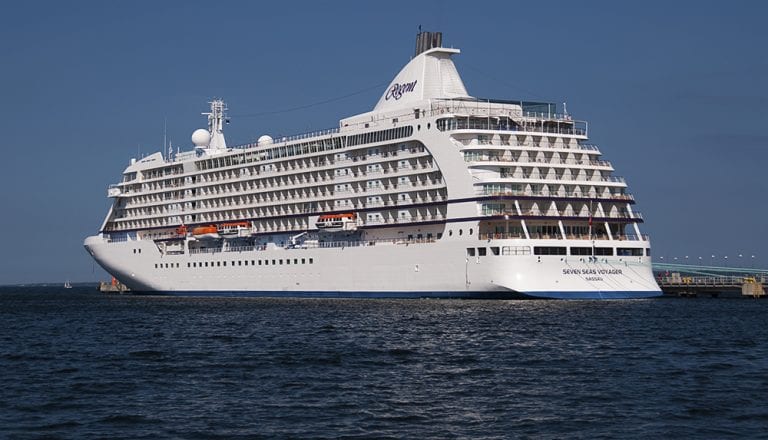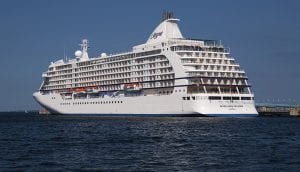 Yesterday, the Centers for Disease Control and Prevention (CDC) lifted their cruise industry "no-sail" order. Cruise ships can sail in U.S. waters for the first time since the spring. Simultaneously, daily infections of COVID-19 in the U.S. are soaring. It would seem that lifting the "no-sail" order doesn't align with commonsense.
I have serious questions about the cruise lines' ability to keep passengers safe during the COVID-19 pandemic. They must deal with accelerating COVID-19 infections. These have led to almost 9.5 million cases and more than 236,000 deaths in the US. Cases and deaths are also rapidly increasing in other parts of the world.
The European Union released cruise guidelines in July. Unfortunately, as I reported this past summer, the standards they set, while appearing to be comprehensive, were seriously flawed. The EU cruise standards set for face masks and social distancing alone are a serious problem and parts of why the EU guidelines are insufficient.
Since European cruises restarted in July, more than 100 passengers and crew have come down with the deadly virus.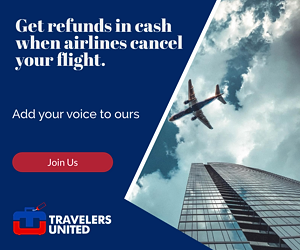 It is not surprising that European cruises, which restarted this past summer, are having on-board COVID-19 infections. In October, despite the Costa Safety Protocol for which the company received a Biosafety Trust Certification from Rina, eight guests tested positive for COVID-19 during two cruises on the Costa Diadema. Also in October, the MS Vista Serenity river cruise ship had a COVID-19 outbreak with 13 cases. The cruise was halted after just five days.
In addition to those outbreaks, in July, 71 people were infected on the MS Roald Amundsen. In September, eight people tested positive for the virus on the Vasco da Gama river cruise ship. Three became infected on the MS Finnmarken, with one person eventually dying from the virus.
In the U.S., at the end of September, the Healthy Sail Panel of experts, hired by Royal Caribbean and Norwegian Cruise Lines, issued their 66-page report with 74 specific recommendations. Unfortunately, as I reported in October, the Healthy Sail recommendations fall short in a number of crucial areas, including monitoring cruise line safety compliance.
A promise of 100 percent testing of passengers and crew appears to be an empty cruise line safety promise.
Cruise Lines International Association (CLIA) members carry approximately 95 percent of the world's cruisers. They include those in the U.S. To keep their passengers safe, CLIA members committed to 100 percent cruise testing of their passengers and crews. Every passenger and crew member will be tested for COVID-19 before boarding their ships. That sounds great, but as I pointed out last month, it's an empty promise. It is full of holes, from the type of test specified and used to how far in advance, before boarding, passengers can be tested.
---
READ ALSO:
Can you fly safely during the pandemic?
Scores of passengers suffer illness on airlines
---
The CDC framework to restart U.S. cruise sailings isn't nearly comprehensive enough to keep passengers safe.
Specific guidelines in a framework for the cruise lines to restart sailing in U.S. waters have been created. The framework will be in place until November 1, 2021, unless the CDC ends it earlier. The cruise line safety framework includes restricting the cruise lines to cruises of seven days or fewer.
All passengers and crew must be tested for COVID-19. Cruise lines must meet standards for hand hygiene, face coverings, social distancing, meal service and ships' sanitation, etc. Unfortunately, a review of the CDC guidelines finds little substance in specific guidance on COVID-19 prevention aboard cruises. Important situations, including entertainment venues, gyms, dining halls, excursions, etc., are not included. Both Healthy Sail and the EU guidelines, even with their flaws, are far more comprehensive and better able to guide the cruise industry toward COVID-19 safety than the CDC framework.
Cruise lines must overcome the potential infection exposure problem created by hundreds or even thousands of passengers and crew in the confined space of a ship.
However, there is a major problem in order to be able to keep passengers and crew safe. At least hundreds, if not thousands of passengers and crew are packed together in the confined spaces of ships. They face packed passengers not for hours, but days or even a week, according to the CDC framework.
We've learned that the length of exposure to COVID-19 is critical to whether or not packed passengers become infected. The longer you're exposed to the virus, the more likely you'll be infected. As a result, the CDC revised its definition of "close contact." Close contact used to be 15 continuous minutes with an infected person in a 24-hour time period. Now, it's a cumulative total of 15 minutes with an infected person in a 24-hour time period. For example, if your dinner server is at your table for five minutes to take your table's order, then ten more minutes in total bringing your food and clearing the table, that's "close contact."
This is a most difficult dilemma for the cruise lines. Unlike for the airlines, where passengers are together for hours, cruise passengers are together for days. They are in close contact with each other and with significant numbers of crew, day after day, for as long as a week, as the first cruises restart.
When I couple the daily "close contact" to a potentially infected passenger or crew member, the deficiencies of the EU and CDC guidelines, the flaws of Healthy Sail and the empty promise of 100 percent testing by CLIA members, I see nothing that gives me confidence that you can be safe on a cruise ship during the COVID-19 pandemic.
---
(Image: Regent Seven Seas Voyager at Tallin, Estonia. Copyright © 2018 NSL Photography. All Rights Reserved.)
After many years working in corporate America as a chemical engineer, executive and eventually CFO of a multinational manufacturer, Ned founded a tech consulting company and later restarted NSL Photography, his photography business. Before entering the corporate world, Ned worked as a Public Health Engineer for the Philadelphia Department of Public Health. As a well known corporate, travel and wildlife photographer, Ned travels the world writing about travel and photography, as well as running photography workshops, seminars and photowalks. Visit Ned's Photography Blog and Galleries.