---
Consumer groups want customer service from the airlines for the virus pandemic funding. Airlines want few restrictions. We can have both through responsible funding.
---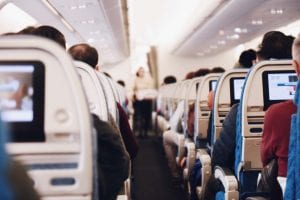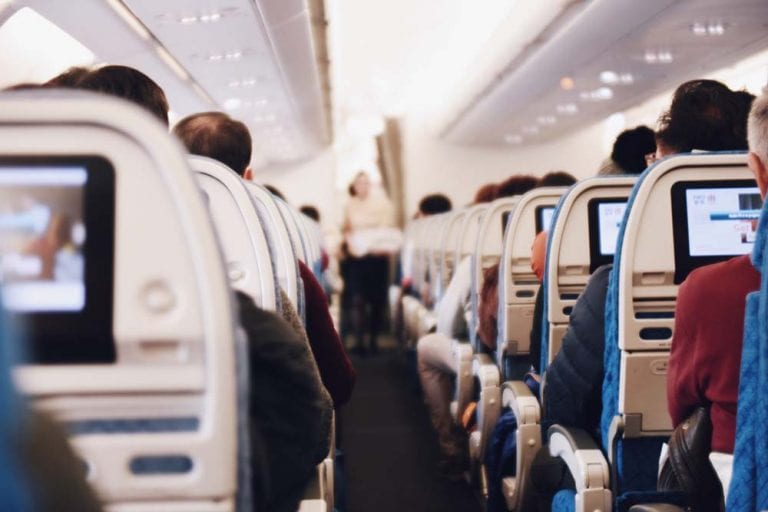 Consumer advocates are the only organizations not begging for money these days in Washington. Lobbyists and industry stakeholders race around DC asking Congress for virus pandemic funding. Meanwhile, consumers look for solutions and for ways to use taxpayer dollars intelligently.
Consumer groups want improved customer service from airlines. We want this crisis to change the lack of planning and insurance for major problems that resulted in the virus pandemic funding issues.
While most funding bills take months to develop, this virus pandemic funding has taken on a life of its own. True, Congress needs to fund an immediate response to deal with the pandemic. However, Congress has time to consider "Phase Two" of funding for the longer-term survival of the airline industry.
Consumers sent letters to Congress today. They want to be heard. 
A coalition of national consumer and passenger rights groups called on Congress to include passenger provisions in any contemplated airline industry bailout legislation. Legislation must address both the immediate impacts of the COVID-19 outbreak on passengers as well as long-standing consumer protection and employment concerns.
The consumer groups, working together, are listed here.
Consumer Federation of America
The National Consumers League
Business Travel Coalition
Consumer Action
Consumer Reports
EdOnTravel.com
FlyersRights.org
Travel Fairness Now
Travelers United
U.S. PIRG
Consumer groups urge Congress to insist on consumer protections in the airline taxpayer bailout
Here is an excerpt from the letter that the above consumer groups sent to Congress to the Congressional committees working on the bailout bills for the COVID-19 outbreak:
After years of record profits, the airline industry now faces steep and painful financial headwinds due to the COVID-19 pandemic. In response, the industry has asked the Trump administration and leaders in Congress for a bailout package of grants, loans, and tax relief reportedly totaling more than $50 billion. This includes $29 billion in grants, up to $25 billion in loans, three months of tax rebates and a repeal of aviation excise taxes through at least the end of 2021.
Consumer groups must address the immediate danger of the coronavirus and related passenger protection concerns during the national emergency. The groups urge Congress to require airlines to take steps to mitigate the spread of coronavirus on airplanes. Airlines should also give cash refunds for consumers who cancel flights or whose flights are canceled by the airline. Furthermore, consumers should expect reasonable rebooking fares and increases in call center staffing levels.
As advocates for consumers, the groups further urge Congress to heed the lessons of the 2008 financial crisis. Legislators should include a slate of needed consumer protections such as making ancillary fees reasonable, restoring a private right of action, empowering state attorneys general to protect passengers, prohibiting further reductions in seat sizes, and ensuring equal access to airfare, fee, and schedule data.
Here are specific requests from consumers to be included in the virus pandemic funding. 
This funding is for immediate needs to beat back this pandemic and get the aviation industry on its feet again:
Prioritize passenger safety and health over minimizing airline losses – follow, to the extent possible, social distancing, cleaning, testing, and other recommendations for coronavirus mitigation;
Require that cash refunds of airfares and ancillary fees be paid to anyone who cancels flights or whose flight is canceled by an airline;
Rebooked flights must not be at increased fares and all fares must be kept at reasonable levels so that those who still need to fly can afford to; and
Call centers must be staffed to handle increased call volumes.
A secondary tranche of actions and funding that can provide an opportunity to reset the aviation system.
Customer service should be prioritized. Do not squander funding on stock buybacks and executive compensation prior to loan repayments. Use airline profits first to repay taxpayers. These changes will need at least three to six months of planning and debate for completion.
Limit ancillary fees – such as for baggage, seat reservations, and flight changes and cancellations – to what is reasonable and proportional to the costs incurred by the air carrier in providing the service;
Restore rights of consumers and state attorneys general to file suit when air carriers engage in unfair or deceptive acts or practices. And, prohibit mandatory arbitration clauses;
Stop further constraints on passenger seating dimensions; and
Ensure equal access to flight, fare, and fee information and consistent consumer protections through all shopping channels.
Consumers want to ensure that the interests of passengers are not left behind.
Travelers United joins with the aviation industry in requesting aviation funding. We believe in the need for a strong system of air transportation. These consumer benefits were not a part of the final airline funding requests. So, Travelers United joins with other consumer organizations to request these consumer benefits.
We do not ask for any virus pandemic funding from the government. Consumer groups only ask for basic customer service, responsible airline planning for future events, humane space on planes, the ability to comparison shop for airline travel, and the basic rights to judicial action when customer service is not provided,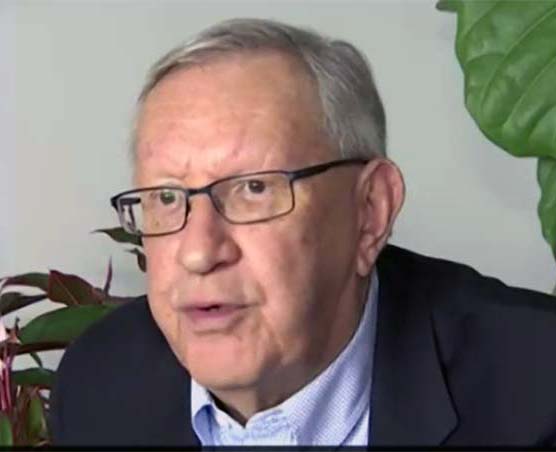 Charlie Leocha is the President of Travelers United. He has been working in Washington, DC, for the past ten years with Congress, the Department of Transportation and industry stakeholders on travel issues. He was the consumer representative to the Advisory Committee for Aviation Consumer Protections appointed by the Secretary of Transportation from 2012 through 2018.