---
Once upon a time all Americans could travel anywhere — not anymore 
---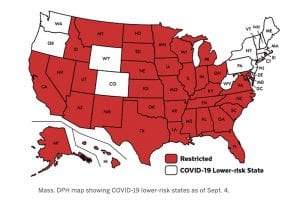 Before the COVID-19 pandemic, a US passport was one of the most prized in the travel world. Americans could travel visa-free to most countries across the planet. Now, Americans are effectively barred for regular business and leisure travel to most countries and domestically. We are no longer the UNITED States.
International restrictions are slowly changing. The biggest problem for many Americans is that our own country is closed to many of us. Restrictions are being lifted and added for US citizens traveling internationally. It never seemed so pernicious. But now the USA has never-before-seen travel restrictions between individual states.
Within the USA, travel restrictions no longer show unity. Will we need passports for domestic travel?
Some states have already started restricting interstate travel. As a resident of California I am allowed, for example, to visit Virginia without restrictions, but must quarantine for 14 days to visit the District of Columbia. Now, add Ohio to that list.
And earlier this year, Florida demanded a quarantine period for travelers from New York. Now, while the state is fine with New Yorkers, New York has a quarantine for residents of Florida. But, overall, there are far more states with no travel restrictions than those with state-specific limits.
Plus, how in the world is a state like New York ever going to be able to control entry and exit across its borders? Perhaps spot checks will help slow movement across state lines, but not all travel. Other travelers may only be crossing a state to get to another. These new governmental restrictions have not faced court scrutiny and may be unlawful. But the very fact that we are now facing such published restrictions is worrisome.
The list goes on and on because we are no longer the UNITED States when it comes to travel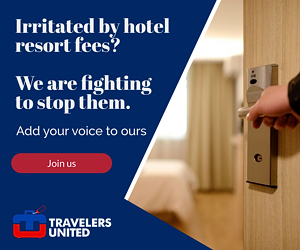 United Airlines actually has gone so far as to publish an interactive map on United.com. From this page one can link to the Centers for Disease Control list of individual states with various restrictions.
Hawaii isn't allowing any interstate visitors yet. Two potential reopening dates have been scuttled by the lack of available rapid testing. Plus, it can't help that California, a top source of visitors to the islands, had a spike in cases this summer, especially in Southern California.
The effects on national economics cannot be measured yet, as long-distance truckers may or may not be allowed to cross state boundaries. The concerns are dramatic. Though we are a republic, we are still a nation with national needs. Plus, we are a country that functions with massive international trade.
Can we imagine separate passports for states rather than the USA?
Now, other countries are getting into the act.  As of September 1st,  Americans with a negative COVID-19 test, AND valid state ID proving their residency in Connecticut, Maine, Maryland, New Hampshire, New Jersey, New York, Vermont, Virginia, or D.C. can vacation in Costa Rica.
On September 15, residents of Colorado, Massachusetts, and Pennsylvania will also be permitted to enter under the new rules. Other states can be added or removed from the list as Costa Rica decides conditions warrant.
And while it hasn't happened yet, there are reports of preliminary discussion of an "Air Bridge" between New York and London, where residents of New York, which now has some of America's lowest COVID-19 cases, could visit London without quarantine and vice-versa.
Since about 3 million people in a normal year fly that route, the busiest international route for the United States, there are clear economic reasons for both countries to consider it, as it's popular with both business and leisure travelers. Of course, there is the not-so-small problem of Presidential proclamation banning most (although not nearly all) travel from Europe to the US.
More and more, both domestically and internationally, American travelers are being segregated by residence
Of course, for international travel the US has never presented other than a national presence. But, will that continue to change? State economies will begin to hold more sway than only a rampaging virus. Florida's governor has also called for allowing travel into the state from Europe. However, considering Florida's much higher current positivity rates, it seems unlikely the UK government would sign off now on, say, an "Air Bridge" from Orlando to London.
But with travel being so psychologically and economically important to so many people, my sense is that this sort of piecemeal approach might become more common.  Especially with states and countries that depend on tourism.
So, as valuable as a US passport has been in the past, our ability to travel in the near-term may depend less on our citizenship than our state.
---
Illustration from MassLive.com
Janice Hough is a California-based travel agent a travel blogger and a part-time comedy writer. A frequent flier herself, she's been doing battle with airlines, hotels, and other travel companies for over three decades. Besides writing for Consumer Traveler, Janice has a humor blog at Leftcoastsportsbabe.com (Warning, the political and sports humor therein does not represent the views of anyone but herself.)