---
No one really knows when it's absolutely safe to travel. It is your decision
---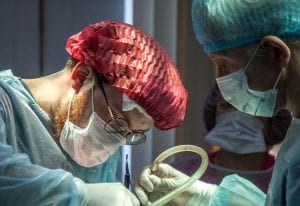 One issue that has faced travel agents since before the days of the Internet is that travel agents sell something they don't actually deliver. Airlines, hotels, cruise lines, tour companies, and so on, actually provide the product. Plus, weather and other factors can always come into play. Travel agents are simply agents for other providers in the travel world.
Travel agents deal with this issue especially at times when there are major stories affecting travel. Currently, both the tragic Kobe Bryant helicopter crash and the Coronavirus are filling newspaper headlines. Many times, the main question travelers ask travel advisors is not, "Is this potentially a great travel experience?" but, "Is the trip safe?"
This question comes up even for do-it-yourself travelers. However, when working with a travel adviser it's more complicated. Travel advisors are supposed to be experts. Plus, there's a potential liability should a travel advisor answer that a destination is safe and then problems erupt during a trip.
The answer to, "Is it safe?" fortunately or unfortunately, has to be, "I don't know."
Of course, for something like a sightseeing helicopter ride, research can tell us if a company has ever had an accident or fatalities. Travel advisors can also find out what companies have good reputations. And while I don't generally book helicopter tours myself, I do tell clients considering doing them that going for the rock-bottom prices might not be the best idea. Ditto doing any tour in bad weather.
(Although to be fair, most companies err on the side of caution, I was scheduled once for a helicopter tour over the Thames, which would have been amazing, and while the morning was beautiful, the company involved said it was a bit too windy, and they canceled all flights.)
With things like crime, potential terrorism, and now the Coronavirus, it's more complicated.  Certainly, there are State Department advisories, but politics and other factors can affect those. I remember when many cruise lines were avoiding some Pacific Coast of Mexico ports due to crime when the crime in Los Angeles was as bad or worse.
All crimes generate fear. That is what worries travelers across the world
Similarly, stabbings in London might make headlines, while shootings in US cities are almost non-stories unless several people are killed. And sometimes even not then.
And now, with the Coronavirus, clearly China is iffy. Most US carriers have responded by canceling flights. But what about the rest of Asia? At the time of writing, it's almost impossible to know.
READ ALSO: Hotel safety is still primarily on the shoulders of guests
Also, as a doctor friend points out, travelers freak out about a Coronavirus, when they might not have gotten a flu shot. And the CDC estimates that this 2019-2020 flu season, since late October through January, has affected 19-26 MILLION Americans right here in the US, with as many as 300,000 hospitalizations, and 25,000 deaths. So far.
Most insurance policies do not cover fear
Complicating all this is that insurance companies generally don't cover the fear factor. In some cases, with very expensive "cancel for any reason" policies, fear is included. But if travelers decide not to go somewhere because they are uncomfortable, they quite likely won't get any money back on nonrefundable tours, tickets or cruises.
Personally, I'm kind of a carpe diem person. I figure, within reason, that if I worried about every potential travel disaster I'd never leave the house. Plus, living in California, an earthquake could get me at home anyway.
ALSO ON TRAVELERS UNITED BLOG: Are travel agents only for rich people?
Make your own informed decision about what is safe for you
But when travelers ask, "Is it safe?", I suggest they read as much as possible. As much as I'd like to give clients a straight answer, all I and other travel advisers can do is tell them what we know. Talk to their doctors if they want, use what they learn and decide their own comfort level for travel. It's not a cop-out; it's the truth.
Doctor photo by Olga Guryanova on Unsplash
Balloon photo Red Rocks, New Mexico, © Leocha
Janice Hough is a California-based travel agent a travel blogger and a part-time comedy writer. A frequent flier herself, she's been doing battle with airlines, hotels, and other travel companies for over three decades. Besides writing for Consumer Traveler, Janice has a humor blog at Leftcoastsportsbabe.com (Warning, the political and sports humor therein does not represent the views of anyone but herself.)