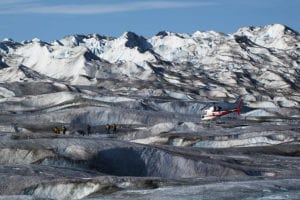 Helicopter safety needs attention. We've already had two highly publicized flight-seeing helicopter tour crashes. Between the crash in the Grand Canyon and one last month in New York City, ten tourists died.
On the other hand, last year was the safest year for scheduled commercial passenger aviation. There were no passenger jet fatalities. There were ten fatal airliner accidents, resulting in 79 fatalities total which included cargo planes and turboprop passenger aircraft.
During the last decade there were about 1.44 fatalities per 100,000 flight hours of non-military helicopters. If we compare that to automobiles, based on driving hours, helicopters are about 85 times less safe than cars, based on their fatality rate of about 0.017. If we take into account how much further helicopters travel per hour compared to cars, helicopters are about 27 times less safe than autos.
There are many factors affecting helicopter fatality statistics. Personal helicopters, which are included in the statistics, are often operated by less experienced pilots who crash about eighteen times more often than professional pilots. Many personal helicopters are not as well maintained as those used for commercial flights. They crash at least fives times more often. Many fatal commercial helicopter crashes occur during dangerous weather such as periodically encountered by medical transport helicopters. Flight-seeing tour companies ground their aircraft in bad weather.
Helicopter touring can be generally safe, but it does have some risk. It's up to each passenger to minimize that risk to the extent possible.
There are three actions tourists should take before flying in a flight-seeing helicopter.
1. Research the flight-seeing tour company's safety record.
2. Ask questions of the flight-seeing tour company before booking the flight.
3. When you arrive for your flight, make a final check to be sure all is right.
While planning your trip, check the safety record of the company you'd like to use. Even if hired by your cruise line for off-ship excursions, don't assume they're the best companies with the top equipment available. Check them out.
As you zero into a particular flight-seeing company for your helicopter tour, ask them questions. If they're a solid, safety conscious company, they'll willingly answer you. If you don't get straight answers, don't fly with them.
Ask if the company is a TOPS (Tour Operators Program of Safety) member. Historically, TOPS members have a better safety record than the industry at large. TOPS mission is "to provide the public with access to scenic areas while in the care of good, safe and professional air tour operators."
Ask how many flight hours they require their pilots have to work for them. Ask if the company's helicopters have an Emergency Locator Transmitter (ELTS) and are equipped with visibility equipment such as flashing landing lights, high visibility rotor blades and exterior strobe lights. Ask how old their helicopters are and if they're equipped with VFR instrumentation which meets FAA regulations, in case they surprisingly encounter poor weather conditions on your flight.
If you'll be flying over or near water, find out if their helicopters have flotation equipment that once activated will prevent the helicopters from sinking. Ask if you'll be supplied with an approved personal flotation device.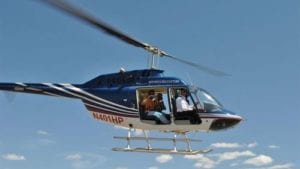 Ask the company about the passenger restraint system in their helicopters, whether your flight is with open or closed doors. Don't accept any restraint system that isn't like the pilot's, a one-point quick release system. According to the NTSB, it appears that the main reason the passengers died in the New York City flight-seeing tour last month was their restraint harness system, which has now been banned in the U.S. Designed to keep overzealous passengers from falling out of the helicopter's open door, it required passengers to retrieve a knife given them by the tour company, and while under great stress, cut themselves out of the harness. They were unable to escape the crashed helicopter in the East River.
When you arrive for your flight, make sure the helicopter and pilot are as promised. Walk away if they aren't. If they allow luggage or camera cases in the helicopter that aren't strapped down, walk away. If they don't give you a full preflight safety lecture, including a demonstration about how to release your passenger safety restraint, walk away.
EDITOR'S NOTE: Don't expect the FAA to be as involved with helicopter safety as they are with aircraft safety. Safety standards mandated in 1994 have still not been implemented and the latest recommendation from the FAA Aviation Rulemaking Advisory Committee delayed enforcement for two years with a new cost benefit study. That study has now recommended another 10 years delay…
It's your responsibility to make sure you keep yourself safe. Follow all safety procedures to the letter. Immediately and completely follow all instructions from the pilot when given. If you have anything loose in your pockets, wear clothing with zippered pockets and zip them up. If you're flying open door, don't wear a hat and keep glasses strapped to your head. If you have camera gear, make sure it's securely tethered to you.
You can be safe when flight-seeing from a helicopter. It requires you find a safety conscious tour company. It requires you to take personal responsibility for your own safety at all times. I've taken numerous, wonderful flight-seeing helicopter tours myself, but twice I've walked away after arriving for tour flights that didn't meet my safety standards on inspection.
(Image: Juneau, Alaska helicopter tour to four glaciers, Copyright © 2018 NSL Photography. All Rights Reserved.)
After many years working in corporate America as a chemical engineer, executive and eventually CFO of a multinational manufacturer, Ned founded a tech consulting company and later restarted NSL Photography, his photography business. Before entering the corporate world, Ned worked as a Public Health Engineer for the Philadelphia Department of Public Health. As a well known corporate, travel and wildlife photographer, Ned travels the world writing about travel and photography, as well as running photography workshops, seminars and photowalks. Visit Ned's Photography Blog and Galleries.