---
States have electronic toll collection systems with no human collecting tolls and no way to use a credit card to pay a toll — pandemic travelers should not be unduly punished.
---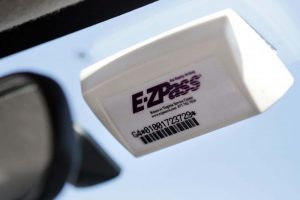 If a traveler finds it impossible to pay a toll, keep reading. During the pandemic, many travelers have decided to travel by car. Unfortunately, they sometimes face the impossibility of paying tolls.
The new automatic toll collection systems set up to save money now cost drivers more and more. How do we avoid the requirement to become a toll scofflaw?
The problem lies with the money-saving systems
The fault belongs to the system. Unfortunately, the traveler pays penalties and extra fees when faced with an electronic toll collection system.
More and more travelers on the nation's highways come upon tolls on roads with no manual toll collection system. These roads only support electronic toll collection systems. However, Travelers United believes that the out-of-state traveler without a local FastPass, E-ZPass, SunPass, or other local toll-collection passes should not be penalized. Read these suggestions. They may help.
You can avoid problems, but you must plan
Travelers should research and find out what kinds of toll-pass systems operate in a state or along a route they are planning to travel. Many times, knowing the toll-collection systems on your roads will allow travelers to take measures to avoid fines. Depending on that research, pick your self-protection.
1. Bring your own toll pass
The E-ZPass, issued in many East Coast and Midwest states, works in connected states. Travelers from Maine to South Carolina and as far west as Illinois, can pay all their tolls with the same electronic toll collection system.
Wikipedia's E-ZPass page says:
The E-ZPass Interagency Group (IAG) consists of 37 member agencies in operation within 16 states. They use the same technology and allow travelers to use the same transponder on toll roads throughout the network. Since its creation in 1987, various independent systems use the same technology. They have been folded into the E-ZPass system, including the I-Pass in Illinois and the NC Quick Pass in North Carolina.
Sunpass has a new program where SunPassPRO now allows for E-ZPasses to be used in Florida.

READ ALSO: Why a customer service weakest link haunts every business
2. Buy a local pass
Most complaints regarding automated tolls seem to originate in Florida. Florida's SunPass electronic toll collection system can be purchased at thousands of locations, like Publix grocery stores and CVS drug stores.
The SunPass website says:
The SunPass portable transponder costs $19.99 plus tax and the SunPass Mini Sticker transponder costs $4.99 plus tax (all out-of-state customers must pay a flat 6 percent sales tax). Transponders are available online at SunPass.com and at all authorized SunPass retailers. Both units allow motorists to have tolls electronically deducted from a prepaid account.

On the SunPassPRO page it states that holders of the E-ZPass can use them on Florida roads.
In California, the FasTrak system is free to join, and its toll tags are easy to purchase.
Anyone with a mailing address in the United States is able to sign up for a FasTrak account. Purchase a toll tag at a local retail store location and activate it through the new account enrollment process. It is free to open and maintain a FasTrak account; you only pay for your tolls. A security deposit may be required for the tag, but it will be fully refunded to you when you return the toll tag to FasTrak.

Even for short visits to the Bay Area, sign up for a FasTrak account. FasTrak allows you to use Express Lanes, qualify for carpool and bridge toll discounts, cross toll bridges without having to stop at the toll booth, and even pay for parking at the San Francisco International Airport (SFO). And, FasTrak works across California. Your FasTrak toll tag operates anywhere you see the FasTrak logo displayed, including the toll roads in Southern California.
Similar electronic toll collection systems exist in most of the United States.
3. Look carefully for signs that allow payment of tolls where there are no alternatives

In California, I once found myself on a highway without any credit card or human toll-payment options. However, after passing through the toll, I noticed signs instructing those who could not pay the toll to call an 800 number to make payment. I made the call. A toll "evasion" never found its way to my rental car company. I experienced a similar event on the Dulles Toll Road between the airport and the DC beltway.
Once again, here is the FasTrak page with instructions.
The FasTrak Customer Service Center, including the customer service call center and the in-person counter, is available during regular hours of operation and can assist you with new accounts, account updates, payments, and issues with tolls received in error. Just call 1-877-BAY-TOLL (1-877-229-8655) and follow the prompts. You can also email the Customer Service Center using its online form.
The Dulles Toll Road has a similar phone system to pay missed tolls.
For inquiries Monday through Friday, 7 a.m. to 7 p.m., regarding E-Z Pass, to pay a missed toll or to get assistance with toll violations, contact the Customer Service Center at (877) 762-7824.
4. Pay for a toll collection pass when renting a car
If you are not traveling in your automobile, buy a local pass. The easiest, but often the most expensive, system is to purchase the ability to pay your tolls with the rental car company. Virtually all rental car companies add fees for using their toll-payment systems. Unfortunately, many of these programs cost a daily rate. This will be charged during the entire rental period, even when not driving or using toll roads.
ALSO ON TRAVELERS UNITED: Do vacation rental managers protect you?

Avoiding these automatic tolls takes planning or paying an extra fee. However, travelers should know about the perils of automatic toll-collection systems. It seems that the states never take responsibility. Whenever going through a toll, travelers get stuck with the charges if they can't make payments by calling the toll collection office. Penalties are high.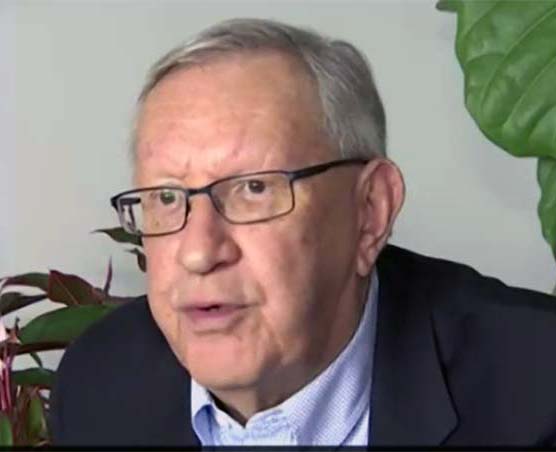 Charlie Leocha is the President of Travelers United. He has been working in Washington, DC, for the past 14 years with Congress, the Department of Transportation, and industry stakeholders on travel issues. He was the first consumer representative to the Advisory Committee for Aviation Consumer Protections appointed by the Secretary of Transportation from 2012 through 2018.