---
Raising the Passenger Facility Charge will hurt travelers and families
---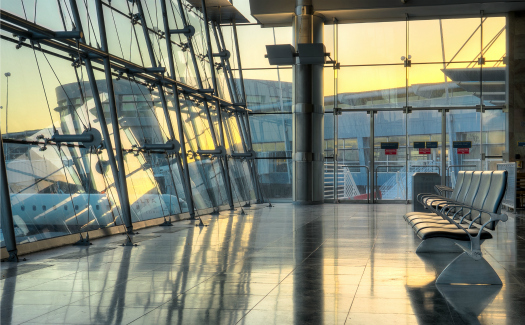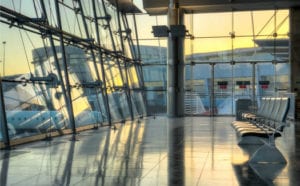 The National Consumer League has just released a letter that agrees with Travelers United — raising the passenger facilities charge will harm passengers.
Travelers United has been working to stop the increases in the passenger facilities charges (or airport taxes) for the past decade. So far, through the Obama administration and the first two years, with three different FAA funding bills, Travelers United has succeeded. This year, with a new House of Representatives in place and with the need to increase infrastructure funding becoming a mantra for many Representatives, consumers are facing a more difficult battle.
With the National Consumers League (NCL) now fighting together with Travelers United to keep Congress from increasing our airport taxes, our chances of prevailing in stopping any increase of this specific tax on passengers will increase. We have been joined by other aviation stakeholders, including the major airlines, when it comes to raising funds that are not necessary.
Many Senators and Representatives are calling this a user fee. However, they have chosen only to tax the passengers. The parking lots that serve the airport wil not be charged this fee. The hotels that surround the airport will not be paying this fee. The office buildling owners whose occupants value next-to-the-airport convenience pay nothing to the airport.
Worse yet, the funds collected from this passenger airport tax can only be used for airport and runway projects. And, of course, the localities use the federal funds to pay off local municipal bonds. Travelers United has maintained that until the other airport "users" begin to pay their fair share, passengers have already been taxed enough.
ALSO ON TRAVELERS UNITED: Who should pay more for airports? Local businesses or passengers?
Of course, it is far easier for the airport executives to ask the federal government for money than to ask their local voters, whose livelihood depends on the airport, to pay a bit for airport improvements. Plus, as NCL notes in the following letter, airports are collecting record amounts of revenues and are sitting on a surplus of airport funds. There is no need for this tax and there is time to do the groundwork to share the funding responsibilities with the local businesses instead of only taxing passengers.
Dear Senator Cantwell, Congressman DeFazio, Congressman Larsen, and Senator Sinema,

On behalf of the National Consumers League, America's pioneering consumer and worker advocacy organization, I am writing today to share our concerns about the proposal to increase the Passenger Facility Charge ("PFC") that is under consideration by your committees. There is undoubtedly a need to invest in updating America's airport infrastructure. However, massive infrastructure projects are already under way and even more are planned, all financed with existing funding sources. Therefore, we disagree that new funds should be generated by raising fees yet again on consumers.

As you know, the PFC is currently capped at $4.50. Some airport executives have proposed increasing the cap to $8.50 per segment and indexing the PFC to inflation.[1] While this may seem like a marginal increase on its face, this fee hike could add up to $64 more for a family of four to travel when layovers are factored in.[2] This would disproportionately burden budget-conscious consumers and families buying less expensive tickets, who already face an array of taxes and ancillary fees. Moreover, the increase will unfairly burden travelers who do not reside near hub airports and typically have to fly multiple segments to reach their destinations.

Since 2009, $165 billion in infrastructure projects have been funded at the current PFC cap level. In 2017, U.S. airports collected a record $30 billion of revenue, growing 47 percent on a per passenger basis since 2000, outpacing inflation. As anyone traveling through our nation's airports can attest, there is no shortage of opportunities for airports to obtain revenue; rents paid by gift shops, restaurants, bars, hotels, rental car and parking facilities to name only a few. Airports should utilize the funds they already have before asking Congress to burden American families and consumers with yet another tax.

Passengers are already paying enough to fly. I encourage you to consider those who will ultimately pay the price for the proposed PFC increase – families, especially rural families, who already pay their fair share in taxes and fees when traveling. Until a persuasive case can be made for additional fees to be passed on to the flying public, we urge you to reject an increase in the PFC cap.

Sincerely,

John Breyault
Vice President, Public Policy, Telecommunications, and Fraud
National Consumers League
Phone: (202) 207-2819
Email: [email protected]

[1] Silk, Robert. "PFC redux: Airport and airline lobbyists resume the fight," Travel Weekly. March 26, 2019. Online: https://www.travelweekly.com/Travel-News/Airline-News/PFC-redux

[2] Airlines for American. "A4A Urges Senators to Reject Massive Secret Tax Hike in Unreleased THUD Appropriations Bill," Press release. July 25, 2017. Online: https://www.marketwatch.com/press-release/a4a-urges-senators-to-reject-massive-secret-tax-hike-in-unreleased-thud-appropriations-bill-2017-07-25

---

About the National Consumers League

The National Consumers League, founded in 1899, is America's pioneer consumer organization. Our mission is to protect and promote social and economic justice for consumers and workers in the United States and abroad. For more information, visit www.nclnet.org.
ALSO READ: Passengers pay for airports now — look elsewhere for more money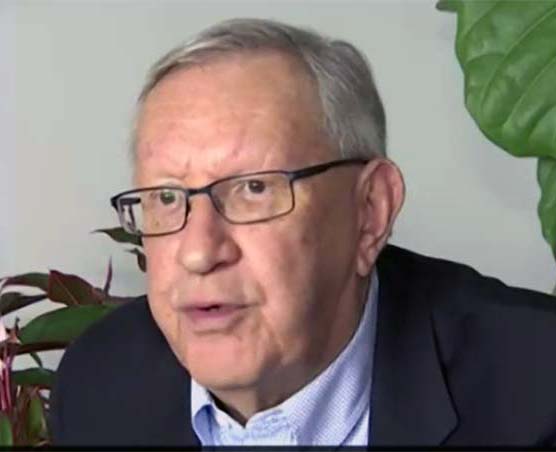 Charlie Leocha is the President of Travelers United. He has been working in Washington, DC, for the past 11 years with Congress, the Department of Transportation and industry stakeholders on travel issues. He was the first consumer representative to the Advisory Committee for Aviation Consumer Protections appointed by the Secretary of Transportation from 2012 through 2018.