---
Common carriers' laws let consumers know the total cost of flying. 
---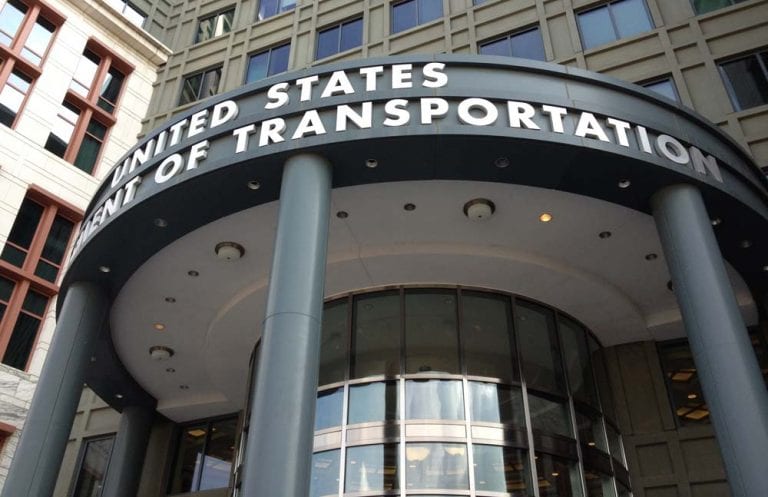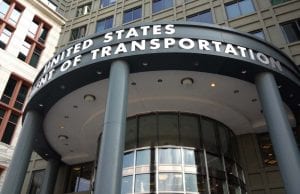 The largest consumer groups in the United States came together to speak about the need for regulation of the airlines. Part of that discussion concerns the enforcement of the common carriers law.
This industry enjoys a special place in the American judicial structure — they are virtually exempt from the state and local court system. Instead, the Department of Transportation (DOT) is responsible for protecting America's consumers from the airline industry. Airlines need to follow the rules of common carriers. A portion of the comments just submitted to DOT regard the common carriers' laws and their enforcement here in the US.
There are three requirements for common carriers:
Non-discrimination, a duty of care, and public pricing — Who are common carriers?
The DOT has been delinquent in its responsibility to see that these common carriers' requirements are met. Basic common carriers' legal protections have been developed over hundreds of years. The DOT is ignoring them to the benefit of the airlines and at the expense of consumers.
Congress has finally called out DOT. In the last FAA funding bill, Congress required that the DOT report on itinerary changes and their effect on consumers. Congress has also required DOT to begin a sexual harassment study. And DOT now plans to look at the transparency of ancillary fees again. It is sad when the keeper of consumer protections has to be forced to protect those they are mandated to protect.
Non-discrimination
These are examples of how the DOT has failed to ensure common carriers' non-discrimination. DOT has not promulgated regulations enforcing the Airline Deregulation Act's non-discrimination requirements. This includes ensuring that individuals with disabilities can access air travel without undue burden. DOT has not implemented systems to assist the blind in using airport kiosks. After an almost four-year delay, DOT only just this year started requiring airlines to report damage to wheelchairs and mobility devices.
Duty of care
Common carriers rules and regulations once protected passengers from irregular airline operations. Airline actions can result in a break in a trip or an extended delay. Passengers have been allowed to languish. Airlines today disclaim their responsibility for providing overnights and meals for passengers delayed or facing airline cancellations. Today, the airlines' failure to adhere to schedules results in many missed connections. Misconnections harm the flying public. When missed connections are between different airlines, passengers sometimes must pay large cancellation or change fee fines.
Airlines often pay no compensation. Plus, they keep the passenger's money, sometimes for the entire booked trip, including return travel. This should stop. In the case of IT failures, many treat the failures as if they were an "Act of God." These delays are not. The airlines fail to protect their passengers and deliver service. Technology problems should fall under the duty of care, and passengers should be compensated for delays and flight changes. They are faced with a runaround and having to meet deadlines for rebooking flights imposed by the airlines that caused the problem in the first place.
Public pricing
Common carriers law notes that all prices should be public. Prices must be provided to passengers and all ticket agents with no restrictions. Before computers, full airline prices were mandated to be posted by the door of the airline company offices. Today's Full-Fare Rule requires airfares and all mandatory airline charges and government fees to be included in advertised airfares. This is a beginning but still falls short of what is needed for the free market to operate to deliver for the benefit of consumers fully.
Today, airlines only publicly price airfares. Travelers need to know all ancillary fees before buying any partial-price airfare. The complex system of exemptions and exceptions can result in a pricing system that is virtually impossible to navigate. These systems harm airline consumers who cannot easily calculate prices for comparison shopping. This refusal to publish open and public data harms the IT and software industry. Pricing data cannot serve consumers. There is no limit to the number of fees. Thus, there can be no fair airfare data system for the public to use to compare the cost of travel.
If airlines want to charge fees, so be it. But, they must tell passengers what they are before they buy their tickets.
However, DOT stated two years ago that they were stopping any discussion of full pricing disclosure. This makes it so consumers cannot compare full prices for airline travel across airlines. Travelers United has been working on getting the discussions of honest public pricing back on the table at DOT. Now, Congress has instructed DOT to examine how to let consumers know the full cost of travel. This should include baggage, seat reservations, family seating charges, and other ancillary fees. Airlines are still keeping these fees off our data screens.
DOT noted that knowing the total cost of travel is not a significant benefit to consumers. We all beg to differ. Even the DOT needs to know the total cost of any action they plan to take. And our past president, when he was a real estate tycoon, always knew the exact prices for construction and property purchases.
Why is knowing the full price of flying of little benefit to those who fly and who are purchasing airline tickets? Knowing the common carrier's costs is always of help in the free market. We airline passengers would like to see some of those market forces we hear mentioned time after time by the airlines swing our way. Pricing is perhaps the most crucial component of the free market system. Let's get it back front and center so consumers can make educated decisions.
---
READ ALSO:
So, is one future solution to airlines hell more travel agents?
The 24-hour rule: Passengers have a full day to correct airline ticketing mistakes.
---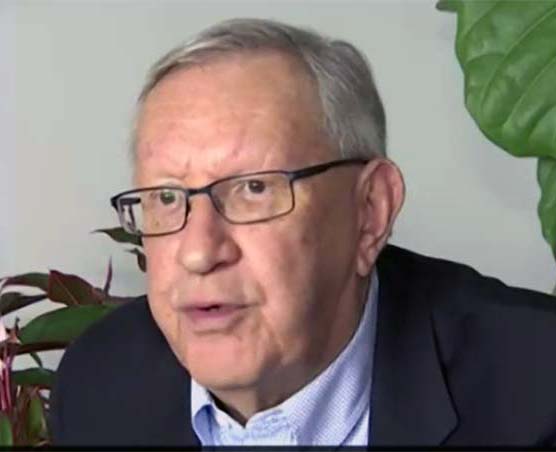 Charlie Leocha is the President of Travelers United. He has been working in Washington, DC, for the past 14 years with Congress, the Department of Transportation, and industry stakeholders on travel issues. He was the first consumer representative to the Advisory Committee for Aviation Consumer Protections appointed by the Secretary of Transportation from 2012 through 2018.