---
This year, with pilot shortages, delays, cancellations, and lost luggage, you'll need these holiday travel tips.
---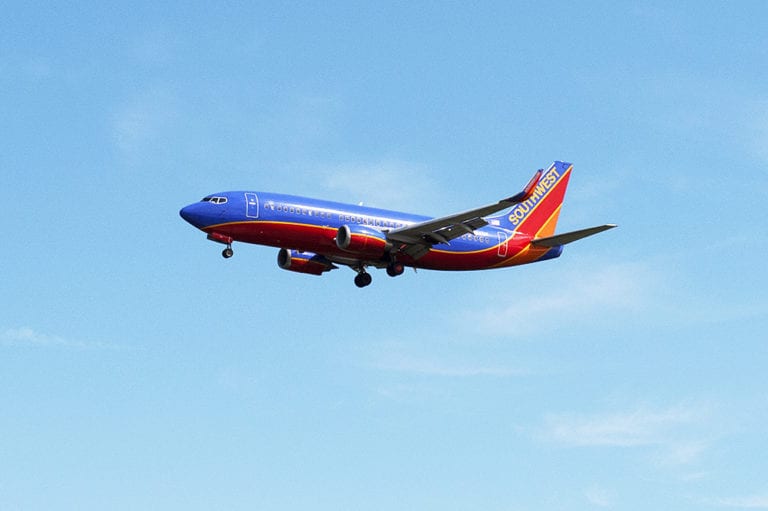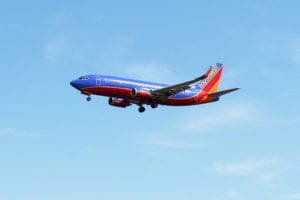 As we head into the holiday season, many plan their family seasonal visits and vacations. Use these holiday travel tips to eliminate much of the friction. It's been almost three years since the COVID-19 pandemic began. The travel and hospitality industries continue to feel its effects, in addition to the usual problems of winter weather interfering with holiday travel plans. This year, the continuing problem of flight cancellations and delays, new COVID infections, and an expected severe flu season will take its toll on travelers.
COVID cases will likely increase this holiday season, and the flu season is expected to be serious.
For example, daily new COVID cases in the US are hovering at more than 30,000 daily, with about 300 COVID-caused deaths each day. When COVID hits travelers, at the least, it means five days of isolation before travel or contact with family can be resumed. For many Thanksgiving travelers, that's the length of their entire trip. With colder weather coming to the northern hemisphere, the daily cases are expected to climb.
Over the winter in the southern hemisphere in Australia, the flu arrived early and became one of the worst flu seasons in years. As a result, public health experts have predicted a serious influenza season in the US. We're already seeing a solid indication that we are mirroring Australia. Influenza has already hit the US hard. It arrived about six weeks early. The US has already seen almost 900,000 flu cases, with practically 7,000 hospitalizations and 360 deaths as of the last week in October.
Travel experts say that while they don't expect holiday travel numbers to return to pre-pandemic levels, they will be higher than in the last two years. They hope that the significant upswing in travel this past summer will continue through the end of the year.
Airline flight delays and cancellations, plus more delayed or lost luggage, is expected to persist from the summer into the holiday season.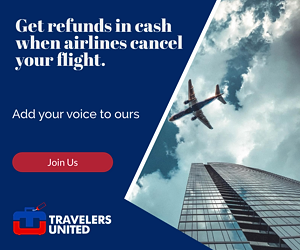 Since holiday travel will likely exceed summer travel numbers, I anticipate that the frustrations of canceled and delayed flights and lost luggage will continue. Over the summer, the pilot shortage made cancellations and delays all too common. Delayed and lost luggage this past summer added to travelers' frustration. I'm concerned that during the holidays, as COVID and influenza cases increase, it will exacerbate the pilot shortage and also lead to more airport staff shortages.
To lessen the chance your flight will be canceled or delayed, fly earlier, take morning flights and try to avoid connecting flights.
If you haven't booked your holiday travel, you may be too late to get your preferred reservation. For some holiday travelers, that might be a blessing. Most Thanksgiving travelers in the US leave on the Wednesday before the holiday, and with Christmas on a Sunday, booking is heavy for the Friday before the holiday. If you can, consider flying early for the holidays.
For Thanksgiving, consider flying Tuesday or on Thanksgiving Day, which is usually a quiet flight day. During the Christmas holidays, try flying on the Wednesday or Thursday before the holiday. For return flights, being willing to leave a day or so later than typical will help you get a reservation at this point and could help you avoid a delay or cancellation.
Try to schedule morning flights if possible. Some destinations may have only one flight per day, but if you have a choice of flights, getting the first flight out means if it's canceled, you might be able to snag a seat on another flight that day. During holidays, that strategy has saved me a couple of times. I got to my destinations late, but on the same day as scheduled. While it may be tough to get up early, the strategy works.
Book a direct or nonstop flight.
Try to book a direct nonstop flight to your destination and back. Nonstop flights are easier and faster because you go directly to your destination. In addition, it's more likely that your luggage will arrive with you than if you use a connecting flight because your luggage won't have to make a quick switch from one plane to another.
If you must book a connecting flight, ensure extra layover time during the holidays when many flights will be delayed or canceled. It will give you a better chance to reset your flights to minimize the delay getting to your destination.
Arrive at the airport earlier than usual. With the expected crowds in airports during the holiday season, lines will be long, and everything will take much more time than at other times of the year.
Travel carry-on only to avoid delayed and lost luggage. If you use an iPhone, use an AirTag to track your bag.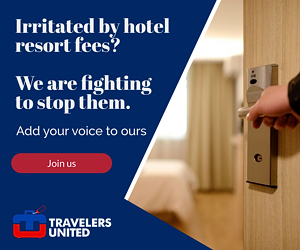 If your holiday journey will last just a few days, try to avoid checking luggage, especially if you're taking connecting flights. Lost and delayed luggage across the globe continues to be a complex problem for many. The best holiday strategy to avoid luggage problems is to go solely with carry-on.
If you have to check luggage and you use an iPhone, insert a hidden Apple AirTag in your checked bag. In my recent column, Apple AirTags: Safe in all luggage, I recommended this. Then you can track any lost bag and help your airline locate it. The US Federal Aviation Administration recently ruled that AirTags are safe and permitted in checked luggage. If you use checked baggage, make sure you have a couple of changes of clothes in your carry-on in case your checked bag doesn't make it.
Install your airline's app on your smartphone. Get the MyTSA app, too.
Air travelers should install their airline's app on their smartphones. It will help you keep track of the status of your flights. I also recommend the TripIt app. I subscribe to TripIt Pro. It helps me track every aspect of my travel itinerary and gives me timely alerts, often faster than my airline apps. Get the MyTSA app, too. It provides real-time wait times at TSA airport security.
TSA PreCheck can significantly reduce your wait time at TSA airport security checkpoints.
If you don't have TSA PreCheck, sign up for it. It only costs $78 to apply for a five-year membership. PreCheck lines are almost always faster than regular TSA airport security lines. Plus, it's far easier to get through the PreCheck line than the standard line. For example, you can keep your shoes and belt on.
Avoid getting COVID or the flu while traveling. Get vaccinated.
Get vaccinated and boosted for COVID. The statistics concerning COVID vaccinations are clear. If you're vaccinated and boosted, you will substantially reduce the chance you'll need hospitalization or die if infected with the virus. It will increase the likelihood that your isolation time will be minimal.
With the coming severe flu season, get your influenza vaccination so you'll be protected to the extent possible during the holiday season and beyond.
Holidays are supposed to be fun. They're a time to share with friends and family. Use these tips to help make your holiday travel easier to enjoy. Have a great holiday season.

(Image: Southwest Airlines B737 landing at Philadelphia International Airport. Copyright © 2018 NSL Photography. All Rights Reserved.)
---
READ ALSO:
4 reasons why your flight may take off late
Travelers United speaks at the FTC open meeting on junk fees
---
After many years working in corporate America as a chemical engineer, executive and eventually CFO of a multinational manufacturer, Ned founded a tech consulting company and later restarted NSL Photography, his photography business. Before entering the corporate world, Ned worked as a Public Health Engineer for the Philadelphia Department of Public Health. As a well known corporate, travel and wildlife photographer, Ned travels the world writing about travel and photography, as well as running photography workshops, seminars and photowalks. Visit Ned's Photography Blog and Galleries.