---
Foreign travel mistakes are easy to make and most travelers do just that.
---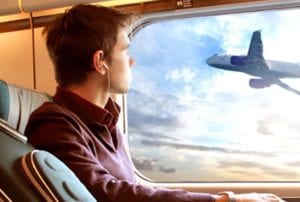 My friend's son, generally a really smart kid, was on a college graduation trip to India. He fell victim to one of the basic foreign travel mistakes. He knew about being careful with the water, except that he forgot about brushing his teeth. Suffice it to say, a week of the trip was not as pleasant as he had hoped.
But it's not the first time I've heard of travelers getting sick from the water while brushing their teeth. And ice is another problem, blended in drinks or in cubes.
Of course, we all know that water is water, but sometimes travelers, even experienced travelers, make these common sense mistakes. They may make a foreign trip even more miserable than a temporary case of dysentery.
Here are some of the most common foreign travel mistakes.
Yes, I know seasoned travelers, including travel agents, who have made all of these foreign travel mistakes.
1. Packing essentials in checked luggage. This means medicine, cash, laptop chargers (and laptops), valuable jewelry, anything you really can't afford to lose or be without.
Locking your luggage isn't a solution, since in the short run, just having a bag misplaced can cause as many problems as having things stolen.
2. Not having ANY currency for the country into which you are flying. Yes, most airport money changers charge high fees, along with other U.S. currency exchangers, but while airport shops may accept any currency — and some countries accept U.S. dollars — many do not. Especially at smaller shops or restaurants.
If you don't know for a fact that your dollars will be accepted, get a small amount of foreign currency. At least this will mean you can get a snack, cab ride, or make a small purchase at, say, a drugstore if an ATM is not readily available. A few dollars worth of local currency can be a lifesaver until you arrive at your hotel.
READ ALSO: Even smart travelers make these 8 passport mistakes
3. Not making a copy of your passport. This takes only a minute and usually isn't an issue. But it only takes misplacing or losing it once to change all that. While you're making a copy, check the expiration date. (This last potential mistake happens more often than you might think.)
4. If you're in a country that doesn't use a Western alphabet, not having your hotel name written on a card or a piece of paper. English may be one of the most common languages in the world, but that won't help if you find a taxi driver who doesn't speak it, or if you just get lost and need directions back to your hotel.
5. Make sure the itinerary dates match. On an itinerary where you have done air and hotels separately, spend a couple minutes making sure the dates match. Especially where overnight flights are involved. While it's bad enough to arrive at a hotel a day earlier than your reservation, it's much worse to arrive a day late.
Add your foreign travel mistakes to our comments
No doubt Travelers United readers can add a lot to the mistake list, so consider helping your fellow travelers by adding them in comments. (And you don't even have to add whether or not you personally have made them.)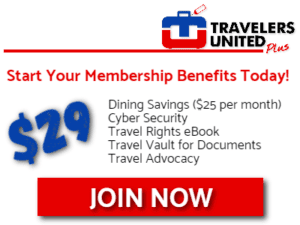 Editor's note: Membership in Travelers United Plus gives travelers two products they should not leave home without:
• WiFi security anywhere in the world (even at Starbucks, McDonald's, or around the corner from home).
• A secure Travel Vault for data that you need to keep secure (medical records, bank accounts, credit card info).
This is a reprise article. So, add your new comments to previous ones.
Janice Hough is a California-based travel agent a travel blogger and a part-time comedy writer. A frequent flier herself, she's been doing battle with airlines, hotels, and other travel companies for over three decades. Besides writing for Travelers United, Janice has a humor blog at Leftcoastsportsbabe.com (Warning, the political and sports humor therein does not represent the views of anyone but herself.)