---
The top 10 Ferris wheels in the world are iconic
---
"These wheels have almost replaced the skyscraper as icons," says Dennis Speigel, president of the consulting firm International Theme Park Services. You'd expect him to say that since his company is busy building tall — very tall — Ferris wheels. He is one of the elite builders of many of the world's tallest Ferris wheels.
The country with the most super Ferris wheels is China. The Chinese have built five Ferris wheels at the height of 120 meters (394 feet) and higher. I don't know why, but the Chinese have an affection for these giant wheels. Here is a list and photos of the tallest Ferris wheels in the world.
Like the Eiffel Tower, the Ferris Wheel was created for a World's Fair
The original Ferris wheel was designed by George Washington Gale Ferris, Jr., as a landmark for the 1893 World's Columbian Exposition in Chicago. The term Ferris wheel later came to be used generically for all such rides.
The first Ferris wheel was supported by two 140-foot-tall steel towers, with a 45-foot-long axle between them. The wheel had a diameter of 250 feet, and had 36 wooden cars that could each hold up to 60 riders. It was lit up by 3,000 of Thomas Edison's new light bulbs. The first Ferris wheel was a huge success, and was considered a marvel of engineering.

The organizers of the 1893 World's Fair wanted an attraction that could rival what was unveiled at the 1889 World's Fair in Paris — the Eiffel Tower. George Ferris responded to a challenge issued by the organizers, and promised that his wheel would "Out-Eiffel Eiffel".
The world's tallest Ferris wheel was just completed in October 2021 in Dubai
1. Ain Dubai is currently the world's biggest and tallest Ferris wheel. It opened in early October 2021 to the public on Bluewaters Island and offers views of the Dubai skyline. The Ain Dubai stands at around 820 feet tall and required around 11,200 tons of steel to build, according to their website. It was constructed by Hyundai Engineering & Construction and Starneth Engineering and took more than six years to build.
2. High Roller, Las Vegas, Nevada, USA. This Ferris wheel opened in March of 2014. It beat out the Singapore Flyer for the accolade of the tallest Ferris wheel in the world by nine feet.
Asians are crazy about Ferris wheels
3. Singapore Flyer, with a height of 165 meters (541 feet), was the tallest wheel in the world until 2014. It was built in 2008. It is billed as the largest Ferris wheel in Asia.
The Singapore Flyer is a revolving observation deck with 28 air-conditioned capsules that can each hold 28 viewers. That is 784 riders at one time. It stands in the heart of downtown. A ride around the wheel takes about 30 minutes. It also offers yoga lessons, four-course meals, and cocktails.
Many Singapore Flyer Ferris Wheel visitors claim that the best time to ride is during sunset. The views of the colorful sky and the city's skyline in the glow of the setting sun is considered breathtaking.
4. The Star of Nanchang, in China, stands at 160 meters (525 feet) and was constructed in 2006. It was the tallest in the world for only about two years.
Sixty glass-enclosed air-conditioned gondolas carry 8 people each on a half-hour rotation. The wheel moves slowly enough that passengers can load and unload without stopping the wheel.
The Star of Nanchang can be easily reached by taxi, subway, or bus. The wheel is set in beautiful Lijiang Citizen park alongside the Lijiang River.
One Ferris Wheel doesn't have spokes!
5. Ferris Wheels have been around for more than a century, but what makes the Bailang River Bridge Ferris Wheel so special is that it is the tallest Ferris Wheel in the world without spokes.
The "Hollow Ferris Wheel" in Weifang, China, stands roughly 476 feet tall — that's more than 30 feet taller than the London Eye. Each of the wheel's 36 carriages can carry up to 10 people and is outfitted with Wi-Fi and television sets. A typical ride around the Ferris Wheel takes about 30 minutes.
6. London Eye, or the Millennium Wheel, is built in the middle of London, was constructed in 1999 and opened in March of 2000 (hence the nickname). It was the tallest Ferris wheel until it was surpassed by the Star of Nanchang. It is 135 meters high (443 feet) and is Europe's tallest Ferris wheel. (Moscow is planning a taller wheel, but it is facing financial difficulties.)
This Ferris Wheel, or Observation Deck, is the most popular tourist attraction in the United Kingdom. More than three million people take a ride annually. That's good for an attraction that was built as a temporary sight.
Each of the 32 sealed and air-conditioned capsules carries 25 passengers.
These next Ferris wheels are all 120 meters high
7. Suzhou Ferris Wheel was built in 2009 in Jiangsu, China. It measures 120 meters high (394 feet).
8. Tianjin Eye is another 120-meter-high (394-foot) Ferris wheel built in 2008 in China. It is constructed over a bridge.
9. Changsha Ferris Wheel in China is 120 meters high (394-foot).
10. Zhengzhou Ferris Wheel in China is also 120 meters high (394-foot).
11. Sky Dream Fukuoka, the tallest in Japan, is also 120 meters high (394-foot).
Photos from Wikimedia except lead photo of Ain Dubai from Ain Dubai Holdings.
---
READ ALSO:
Top 10 airports served by good public transportation
Top 10 travel mistakes and how to avoid them
---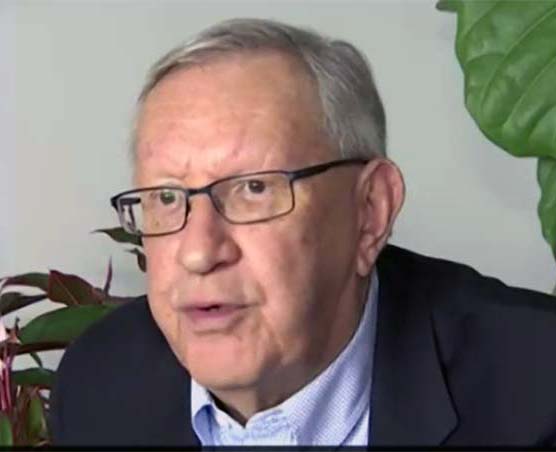 Charlie Leocha is the President of Travelers United. He has been working in Washington, DC, for the past 14 years with Congress, the Department of Transportation, and industry stakeholders on travel issues. He was the first consumer representative to the Advisory Committee for Aviation Consumer Protections appointed by the Secretary of Transportation from 2012 through 2018.