---
Travelers need to plan for pandemic risk with flexibility, planning. Here, travel advisor/agent help is invaluable.
---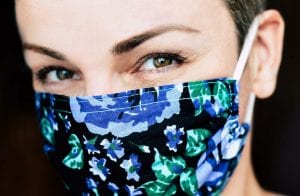 Travelers can always count on risk and uncertainty during the COVID-19 pandemic. They often will need the services of a travel advisor/agent.
Are COVID rules remaining the same or will they change before you begin your journey or even during it?
Will your flight be canceled because pandemic problems have left your flight without an adequate crew?
Can you become infected while you travel?
The list of what could happen due to the pandemic is almost endless. So is the list of assistance that travel agents/advisors can provide.
Pandemic uncertainty must be met with traveler flexibility. Each traveler must take responsibility for their personal and financial health and safety.
I normally plan my trips in detail to ensure that crucial reservations and plans are in place. That gives me the flexibility to make changes and be spontaneous at my destinations. I'm "covered" if the changes don't quite work out. When you plan your trip during the pandemic, it's more important than ever to build flexibility. Always include potential backups into your itinerary.
I have some planning guidelines for you to consider to help you handle travel uncertainty and risk.
A travel advisor/agent can assist travel planning and problem-solving during a journey.
Use a highly rated travel professional or travel advisor to plan your trip:
I've used brick-and-mortar travel advisors for years for all my international journeys. During the pandemic, I'm also getting help for many domestic trips.
Problems of flight cancellations and various hotel woes now appear to be the pandemic norm. I want a real person who I can call at a moment's notice for help during my journey. Booking agents like Expedia and others are not very good at that, but professional travel agents are. They have the knowledge and resources to help you quickly. My travel agent/advisor has gotten me out of a number of scrapes and accomplished it quickly, while I've been on the go.
Know the cancellation policy in detail:

Whether you're booking a flight, a hotel, a rental car, a train, cruise, tour or anything else, before you make a reservation, determine what your options are if your trip goes awry. Know your rights. Know when every deadline is and what you must do to protect your finances if your trip encounters delays or worse.
Get travel insurance, especially if your trip is expensive and complicated, but remember it's not a cure-all if things go wrong.
Get travel insurance:
The COVID-19 pandemic is generally considered a "known event" by travel insurance companies. As a result, travel insurance purchased today doesn't cover cancellations or delays caused by COVID, unless you purchase the "Cancel for Any Reason" coverage option. Even then, not everything is covered, but if you're forced to cancel, which is a real pandemic possibility, insurance can keep you financially close to whole. The option isn't inexpensive, but for a big-ticket vacation, I believe it's typically worth it.
Use flexible bookings when possible:
Try to not book non-cancellable reservations for anything, whenever possible. Often hotels, for example, are more flexible than Airbnb properties for cancellations. For reservations that have cancellation penalties, keep a timetable and note at which points non/limited cancellation policies kick in so you can make relevant decisions.
Try to schedule your flights for a morning departure. That way, if your flight is canceled, you may be able to get a seat on a later flight that day. This strategy has helped me successfully deal with cancellations over the years.
Have a backup resource list:
Before departing on your trip, create a backup list of travel resources. Include alternative places to stay, phone numbers, informative websites, possible flight substitutions, alternative rental car companies, local COVID test sites, etc.
Avoid budget airlines:

While it can change, a travel advisor/agent knows that except for "basic fares" the full-fare airlines continue to allow some flexibility with their change and cancellation policies. Generally, the budget airlines have reinstituted limited flexibility again.
Travel advisors/agents can help you deal with delays and cancellations during your travels.
Build extra time into your itinerary as necessary:
If you're going to take a cruise, for example, don't schedule your flight to the cruise's starting port on the day of your embarkation. A COVID-based flight cancellation could then easily scuttle your cruise. I've seen passengers left on the pier because they were late. For domestic cruises, a travel advisor/agent will advise arriving at your port of embarkation at least a day early and for international cruises, at least two days in advance.

Use face masks and get fully vaccinated to protect your health while traveling and avoid COVID infection interruptions.
Bring and wear face masks:

In some locations face masks are required by law, but frankly, whenever you're in a crowd inside or in very close quarters outside, a face mask will provide excellent protection against COVID infection. Proof of face mask efficacy is both ample and irrefutable. The best face masks are surgical masks which tie in the back, N95 and KN95 masks. They're the only kind I wear.
Get vaccinated:
The science is clear. The best way to prevent becoming infected with COVID-19 is to be fully vaccinated against the virus. Not only do we know that the vaccine effectively blocks infection, although some people do get breakout cases, we know that the vaccines are safe. Billions of people have received the vaccines, yet very few have had serious side effects.
While it's not possible to either be one hundred percent safe from contracting COVID-19 or prevent every travel problem that might occur during your pandemic era journey, building essential flexibility into your travel plans and having the requisite information available to quickly pivot during your journey will help you be able to have a wonderful vacation, even if troubles arise.
After many years working in corporate America as a chemical engineer, executive and eventually CFO of a multinational manufacturer, Ned founded a tech consulting company and later restarted NSL Photography, his photography business. Before entering the corporate world, Ned worked as a Public Health Engineer for the Philadelphia Department of Public Health. As a well known corporate, travel and wildlife photographer, Ned travels the world writing about travel and photography, as well as running photography workshops, seminars and photowalks. Visit Ned's Photography Blog and Galleries.