---
Airlines need a consistent sick-passenger rule. Haven't we learned anything from the pandemic?
---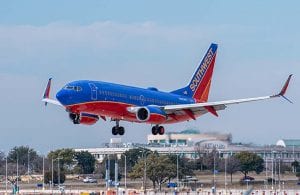 Major US carriers getting rid of change fees was a welcome change for travelers, even if we weren't in a pandemic. However, airlines still have no consistent sick-passenger rule allowing changes due to illness.
As consumer-friendly as the change is — making most carriers more or less on a par with Southwest Airlines — there is still a major issue in the future at the intersection of profitability and passenger health. Airlines need a sick passenger rule. It should be debated during the markup sessions of the FAA Reauthorisation Bill.
The issue is not the change fees, but the potential fare increases for a short delay, especially for leisure travelers, because the price of a ticket purchased weeks or even months in advance could be several times the cost of an original ticket… even without a penalty.
Leisure travelers pay with their own money. Business travelers pass fare changes to their company.
I've found that while business travelers may try to control costs, when faced with higher costs for a last-minute change, most such travelers will make the change because they're not personally paying for it. Even self-employed people can deduct the fare difference as at least a business expense. But even so, I have had some corporate travelers decide to fly anyway if they're not feeling 100 percent because they don't want to waste the company's money.
With leisure travelers, especially a family, the differences can be huge. A last-minute cross-country airfare is likely to be over $1,000 roundtrip. A ticket purchased in advance could be less than half that. And, with vacation plans, the cost can increase dramatically while waiting a day or two for someone to feel better. However, many travelers cannot quickly move dates weeks ahead to get a similar fare to their original ticket.
Before the previous pandemic, many travelers flew while sick and contagious rather than pay to change their tickets. I had more than a few travelers I knew weren't feeling well, or who had a slightly ill child decide to take a trip. This would be a financial necessity rather than pay the difference for a short delay. Of course, these stories come from clients who were honest enough to tell me.
Workarounds are not easy when advance-purchase rules are considered.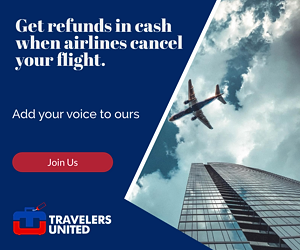 Now, on a case-by-case basis, travel agents and frequent travelers, especially more recently, have been able to get some waivers. Although, personally (and I have 1k elite status with United Airlines), I haven't succeeded. When I had a ticket to Washington, DC, this June, United flat out refused to waive a 21-day advance fare for me to adjust dates when a sick passenger was involved during the pandemic.
Sometimes, flights within a few days or a week of the ticketed itinerary may be full. Or the flight is close to full and would cost more even with considerable advance notice. For example, Fridays and Sundays to vacation destinations usually cost much more than Tuesday or Wednesday flights.
In other cases, the dates travelers might want to switch to could have plenty of open seats. Therefore, any fare difference would be based only on the lack of advance purchase.
---
READ ALSO:
Today, honesty in airline advertising is more important than ever
Scores of passengers suffer illness on airlines
---
When faced with a sick passenger, use seat availability rather than the advance purchase rules.
The best solution for everyone's health (including airline employees), is that these changes must be based on available seats. It strikes me that this should be the rule, especially when an illness is involved. For any last-minute changes, airlines should be allowed to keep their fare restrictions based on availability (number of seats available to be sold) but not based on advance-purchase airfares.
So, if someone were sick and wanted to switch to a flight with empty seats, the airline should change their flight for no additional charge. The same fare basis on their original ticket should apply. The 14 or 21, or more days advance-booking rules should not be mandated.
Of course, with sick-passenger rules, people are always trying to get around them. Airlines would need a legitimate doctor's note. Even then, the issue gets tricky. It was an open joke that many travelers have doctor friends, even dentist friends, who write them notes to avoid fees. However, I am certain that airlines can figure out how to determine whether a passenger is sick or faking it.
Most importantly, even if some fakers slip through the cracks, I think we can all agree, that these days, for travelers and airlines alike, we want to err on the side of having only healthy people on planes.
---

Southwest plane photo by Trac Vu on Unsplash
Janice Hough is a California-based travel agent a travel blogger and a part-time comedy writer. A frequent flier herself, she's been doing battle with airlines, hotels, and other travel companies for over three decades. Besides writing for Travelers United, Janice has a humor blog at Leftcoastsportsbabe.com (Warning, the political and sports humor therein does not represent the views of anyone but herself.)