This weekend we hear the director of TSA agree with us that checked-bag fees are bad, we take a look at hotel added fees that have been skyrocketing and a new passenger records privacy deals between the U.S. and the European Union.

Airlines' checked-bag fees are bad for security, says TSA chief
This is something that I have claimed since the first American Airlines checked bag fees were introduced in 2008. The pressure on TSA was predicted in my first column on the issue. Now the TSA chief is agreeing.
The jam-packed bags ares also annoying for TSA officers, said TSA chief John Pistole at a speech for defense lawyers on Friday. These bags are so densely packed that imaging machines can't properly see through them.
"It's harder to inspect what's in there," said Pistole, who was introduced to the group as the holder of the "toughest, most thankless, least understood job in America." "When you hear about things getting through security, that's part of the reason why."
This is not the first time that airlines' checked-bag fees have been raised as a troublesome issue for airline security. Earlier this year, the U.S Travel Association suggested that the government force airlines to make the first checked bag a freebie in order to reduce the number of bags that need to be screened in security lines and make the process go faster.
Hotels piling on hidden fees
While airlines have been facing a consumer backlash about hidden fees and ancillary costs to travel, hotels have been steadily adding more and more fees to their daily room rates. Worse, some of these fees cannot be avoided.
Following in the footsteps of the airlines, hotels are piling on a slew of hidden fees for services that used to be free. Now guests are getting charged for everything from access to a gym (or a pool), to early check-ins or departures to holding your luggage.
All of those fees really add up. Total fees and surcharges collected by hotels in the U.S. are projected to hit a record $1.8 billion this year, up 80 percent from a decade ago, according to a recent study by Bjorn Hanson, dean of New York University's Preston Robert Tisch Center for Hospitality, Tourism and Sports Management.
The "surcharging fad" took off after Sept. 11 and got worse throughout the recession as Americans reeled in their travel plans and hotels saw a sharp decline in revenue, explained Mogck. In addition, the rising price of food and fuel has put added pressure on most hotels' bottom line.
EU, US pen new passenger data deal to ease privacy fears
If you were concerned about what the government does with the millions of the passenger name records that they collect every year, you can rest assured that your privacy is being protected, but only after 15 years. The U.S. and the E.U. government officials can search your records including names, credit cards, flights etc. in search for terrorists during that time. That's reassuring.

The new deal, announced by the commission on Thursday, would still allow the United States to sift through the data for 15 years for terrorism-related investigations. After that period the information must be deleted.
But to soothe concerns in the European parliament, it reduces the amount of time that information can be looked at for serious crimes, such as drug and human trafficking, to 10 years instead of 15.
A previous draft deal, leaked in May, was heavily criticised by Euro MPs concerned about letting US investigators peer at personal information such as names, credit card numbers and addresses for 15 years.
The new proposal, to replace a 2007 deal, has yet to be signed by the commission and US officials as Brussels first wants to hear the opinion of EU states and the parliament, which has veto power.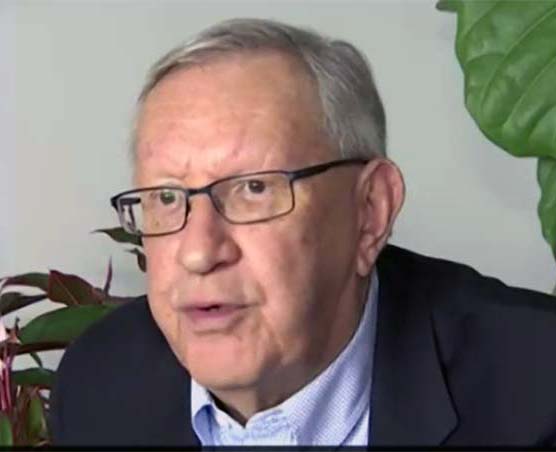 Charlie Leocha is the President of Travelers United. He has been working in Washington, DC, for the past 11 years with Congress, the Department of Transportation and industry stakeholders on travel issues. He was the first consumer representative to the Advisory Committee for Aviation Consumer Protections appointed by the Secretary of Transportation from 2012 through 2018.