Here are three things to smile about. Priceline extends its William Shatner character by hiring his "daughter." Wait till you see who she is! USA Today serves up a quiz to test your airline fee knowledge. And, a luggage tracking device will be available this March. Imagine that; this may be the end of lost luggage.
Daughter of Shatner shills for Priceline
Priceline brings on the daughter of William Shatner to extend its brand to a younger generation. You'll have to smile at this advertising play. Keeping this new father/daughter team together will speak to a range of generations.
Airline fee quiz: They're even worse than you think
Airline fees have been the bane of many travelers' existence. Some claim that fees are no big deal and easy to figure out. Others point out that the rapid growth of fees makes comparing prices across airlines almost impossible.
Bill McGee, from USA Today, 
puts together a quiz for us
to see how much the average traveler really knows about airline fees. They are more complicated than most think.
There's little surprise that in 2012 we saw more types of airline fees, increases in individual fees, and more airlines combining fees into "bundled" packages. All this ancillary revenue has generated additional problems with airline-pricing transparency for consumers. This is why more attention is being paid to airline fees in Washington, prompting some travel organizations recently to petition the White House to ensure the U.S. Department of Transportation impose rules so "consumers can see, compare and buy the complete air travel product." Airlines have resisted these efforts, claiming the costs of integrating complex booking systems with third-party partners would be prohibitive.
Take the quiz. See how much you know.
New gadget makes sure you never lose your luggage again
The Consumer Electronic Show in Las Vegas has a pleasant surprise for travelers this year — a luggage tracker. Trackdot will be available in the USA in March of this year. With more than 25 million pieces of luggage going missing each year, there certainly is a market. Plus, now travelers have a system to know where their baggage may be located, even when the airlines claim to have no idea of where it was misdirected.
The device fits into a checked bag and reports city location in real time to any mobile, Apple, Android, or SMS capable devices. For $50 (plus an activation and annual fee), Trakdot Luggage gives airline passengers unprecedented control at a wallet-friendly price, allowing them to keep track of checked-in luggage anywhere mobile phones work. According to  the company, the luggage locator system delivers city-specific information on the whereabouts of checked baggage in real time. This means that even if your luggage does not reach your destination, you will still know where your luggage is — or at least what city it's in.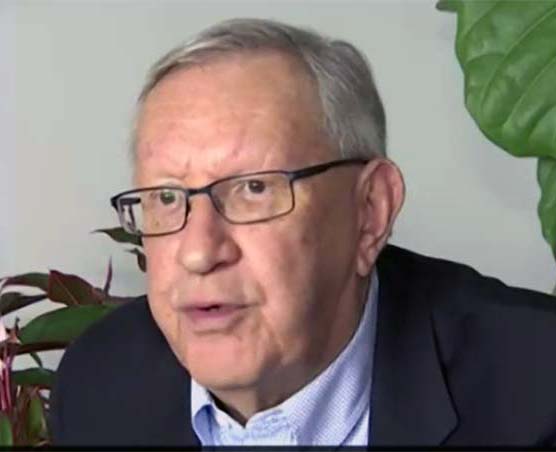 Charlie Leocha is the President of Travelers United. He has been working in Washington, DC, for the past 12 years with Congress, the Department of Transportation, and industry stakeholders on travel issues. He was the first consumer representative to the Advisory Committee for Aviation Consumer Protections appointed by the Secretary of Transportation from 2012 through 2018.