They do. If you haven't read your contract with your frequent flier program, you might take some time to do so. Those precious miles that you so carefully earn and add up don't belong to you. They belong to the airlines. And, they mean it.
Is it time to change the rules?

In the beginning there were miles. Those miles were flown miles. Then bonus miles crept into the system. Then the airlines learned that they could sell miles to other marketers who then provided miles as bonuses to their clients. Today it seems that miles are available for every purchase through credit cards, the more miles are tacked on by deals that are offered by the merchants directly.
CitiBank early last year sent out IRS Form 1099-MISC for frequent flier miles that they had awarded to customers for opening accounts. Those 1099s disappeared into the world of lost forms and ignored taxes, but a precedent has been made — frequent flier miles were worth money. And, they were taxable; at least according to CitiBank.
Let's look at who owns these valuable frequent flier miles. Here is the sad news from American Airlines, the grandfather of frequent flier programs.
American Airlines may, in its discretion, change the AAdvantage program rules, regulations, travel awards, and special offers at any time with or without notice. This means that the accumulation of mileage credit does not entitle members to any vested rights with respect to such mileage credits, awards or program benefits. In accumulating mileage or awards, members may not rely upon the continued availability of any award or award level, and members may not be able to obtain all offered awards for all destinations or on all flights. Any award may be withdrawn or subject to increased mileage requirements or new restrictions at any time. American Airlines may, among other things, (i) withdraw, limit, modify, or cancel any award; (ii) change program benefits, mileage levels, participant affiliations, conditions of participation, rules for earning, redeeming, retaining or forfeiting mileage credit, or rules for the use of travel awards; or (iii) add travel embargo dates, limit the number of seats available for award travel (including, but not limited to, allocating no seats on certain flights) or otherwise restrict the continued availability of travel awards or special offers. American Airlines may make any one or more of these changes at any time even though such changes may affect your ability to use the mileage credit or awards that you have already accumulated. American Airlines reserves the right to end the AAdvantage program with six months notice.
Basically, your award of miles is worth nothing unless American Airlines agrees. Every other frequent flier mileage program is the same according to the agreements that consumers have signed.
Some Fortune 500 companies claim ownership of FF miles for travel paid for with company funds. Those frequent fliers face a different set of rules when the air travel is purchased with someone else's money.
For the rest of us, however, the rules that were in effect when the FF programs were created — namely, miles that were awarded for flying and used as a loyalty program — were far different from those in effect today.
Airlines are now receiving compensation for miles without any need to fly. FF miles now have a price and that means the contract between the airline and their passengers collecting FF miles should be modified to acknowledge that these miles are no longer scrip (like trading stamps) awarded for purchase, but a tangible asset for which passengers have paid a price.
Changing the ownership of these miles would change the game. Airlines might still be able to change the requirements for mileage redemption for flights, but the miles would have intrinsic value. Airlines should no longer be allowed to confiscate mileage from those who may not have participated in programs frequently enough.
Would we be faced with possible taxation of FF miles? Perhaps. Would new venues for trading of FF miles be created? Perhaps. Frequent flier miles are already a form of international currency.
Air Canada sold its frequent flier program to a private entity, LoyaltyOne, Inc., but it claims full ownership of your miles. Airlines don't own a thing, but not much has changed.
The Program, including all reward miles, Collector Cards, every certificate or other document which can be exchanged for a Reward ("Certificate") and all rights relating to them, are and will remain our property. You are responsible for all taxes payable as a result of your participation in the Program, including collecting and redeeming reward miles and obtaining Rewards. You may not transfer, sell, exchange, give, charge or otherwise dispose of any reward mile except in accordance with such conditions as we may prescribe from time to time and upon payment of such fees as we may impose in our discretion from time to time.
Do you think it is time to re-examine the ownership of frequent flier miles? Should airlines have confiscatory rights over your miles (er, their miles)? And, what about taxation of these miles?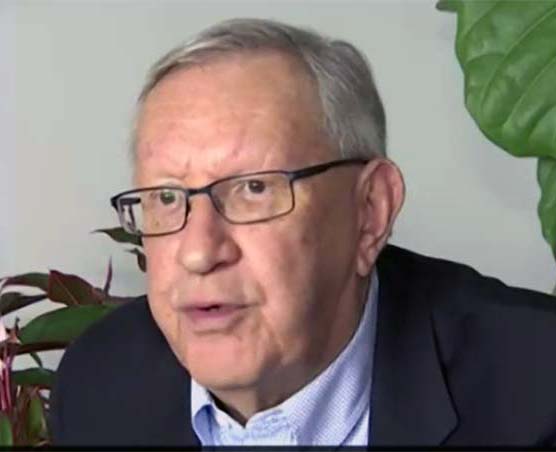 Charlie Leocha is the President of Travelers United. He has been working in Washington, DC, for the past 12 years with Congress, the Department of Transportation, and industry stakeholders on travel issues. He was the first consumer representative to the Advisory Committee for Aviation Consumer Protections appointed by the Secretary of Transportation from 2012 through 2018.