---
Airport TSA security checkpoints are showing strains of government shutdown 
---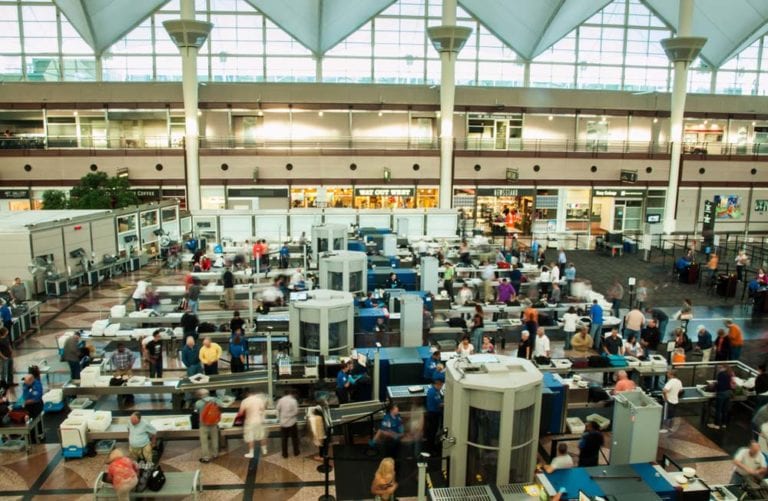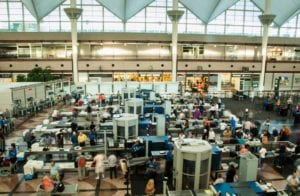 After three weeks, airport security lines are beginning to feel the pinch of the US government shutdown. Security slowdowns are spreading as more and more TSA agents begin to call in sick, quit, or just play hooky. The longer the shutdown continues, the worse the delays at airports will become. The partial government shutdown is now the longest on record.
It is hard to blame the TSA officers; they are not being paid for their work while the government is being shut down. It doesn't matter that they have been guaranteed back pay for the work they are putting in. These workers still have bills to pay and no paychecks for many of the TSA workers means missed mortgage payments, no bank deposits, delays paying credit card bills and getting socked with crazy interest rates.
The number of agents calling in sick has more than doubled at Hartsfield-Jackson International Airport in Atlanta and across the system compared to last year at the same time, according to TSA spokespeople. Concerns are heightened since the sick-outs are beginning to increase and the system will begin carrying more passengers with the coming Martin Luther King weekend and other big events.
The media have already reported that Houston George Bush Airport has closed some security checkpoints due to lack of personnel. In Maimi, waiting times have increased to more than an hour at different times during the day and one concourse closed over last weekend.
READ ALSO: Aviation industry joins together to show harms of the shutdown.
Many travelers are trying to figure out how much time they will need to get through security. The MyTSA app has a crowd-sourced list of wait times, but the data is only as good as the number of passengers tapping in their wait times as they go through the security checkpoints. If they do not let the app know their time spent in line, other passengers cannot know how long their waits may be.
Atlanta has been one of the airports that have been hardest hit with slowdowns. Remember, these slowdowns are taking place during the slowest time of the year for air travel, the weeks just after Christmas and New Years.
Most airports are reporting that TSA security operations have been normal. According to the Wall Street Journal, "Airports in Chicago, Boston, Phoenix, Minneapolis, Orlando, and elsewhere have said their operations were normal over the weekend."
"It was business as usual," said Michael Corrao, who flew between Santa Fe, N.M., and San Diego over the weekend. Mr. Corrao made it through the TSA PreCheck line in San Diego swiftly and said he didn't notice any difference in the screening process.

Sean Gill was prepared for a long wait when he arrived Sunday afternoon at Sea-Tac Airport outside Seattle, but he only ended up waiting around five minutes, he said. The TSA workers were courteous and professional, he said. "It was normal, for lack of a better word," he said. "I was pleasantly surprised."
If the shutdown continues through Martin Luther King weekend and then the Superbowl, the airport will not survive the onslaught of passengers. That weekend is one of the big travel times across the country and the Superbowl will mean tremendous crowds in Atlanta, specifically.
Time Magazine provides some alternatives to the MyTSA app:
In addition to MyTSA, the websites of many U.S. airports themselves list their own estimated wait times, and they update them throughout the day in real time. The official Atlanta airport wait time was listed at "less than 15 minutes" at all four checkpoints on Tuesday morning.

Some airports offer more specific information regarding TSA wait times. For example, at around 10 a.m. on Tuesday, New York City's JFK airport was reporting security wait times ranging from 2 minutes (at Terminal 7) up to 17 minutes (Terminal 5).

The estimated wait times from airports are often more detailed and helpful than what's available at the MyTSA app — which on Tuesday stated that one traveler at JFK reported a wait time of 1 to 10 minutes. Again, this information was based on only one traveler reporting it, and it is unclear which terminal it is from. The app also said that the "standard wait times are typically 15 – 30 min." at JFK at around 10 a.m. on a Tuesday, based on historical data.
There are ways that passengers can make their journey through the airport and security checkpoints easier.
1. TSA recommends two hours for domestic travel and three hours for international travel.
2. Where Pre-check lanes are open wait times are minimal. However, don't count on Pre-Check lines being open. There have been some reports of Pre-Check lane closures because of lack of personnel.
3. Know the rules for getting through checkpoints, especially the liquids rule.
4. Get the TSA App. It will tell you TSA rules and it has a wait-time function as well. The MyTSA app is available in the iTunes and Google Play app stores and can be downloaded to your personal electronic devices.
Quickly search which items you can bring with you through the checkpoint onto the airplane.
Check the delay information and current weather conditions at your favorite airports nationwide.
Check how busy the airport is likely to be on your specific day and time of travel based on historical data.
Consult the TSA Guide on how to prepare for and get through the security checkpoint quickly.
Discover which airports and airlines support TSA Pre

✓

®, and learn how to sign up.
Request live assistance from TSA through the AskTSA social media integration.
You may report wait times under 'Checkpoint Wait Time' on the 'My Airports' screen. You must be within a half-mile radius of the airport to report wait times.
Finally, call your Congressmen and Senators. Let them know you have had enough of this shutdown. Let's, together, get our government working for the people again. The political posturing is now hurting every American.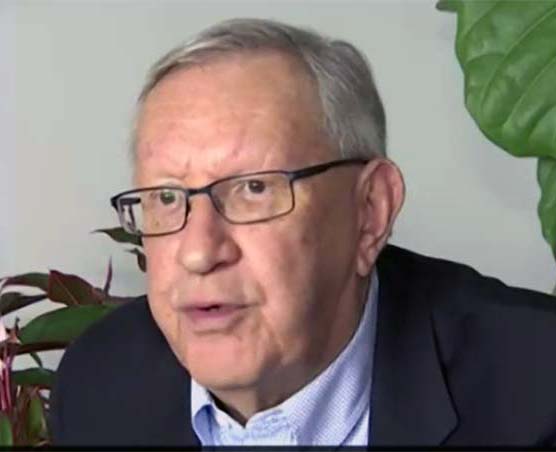 Charlie Leocha is the President of Travelers United. He has been working in Washington, DC, for the past 11 years with Congress, the Department of Transportation and industry stakeholders on travel issues. He was the first consumer representative to the Advisory Committee for Aviation Consumer Protections appointed by the Secretary of Transportation from 2012 through 2018.