Memories of vacations past fill our dinner conversations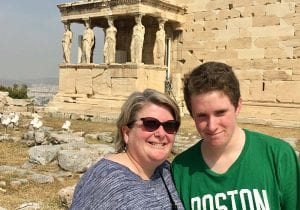 "My favorite city is Venice and my favorite country is Greece." So said my 17-year-old grandson Phinneus Lucy. He and his mother, my daughter, Laura Cummings, and I sit around reminiscing about vacations past that we have taken each year since 2012.
In pre-pandemic days, just about now, we would either be off on another adventure or just coming home. However, this year we are making do with our memories of vacations past.
I want to instill the love of travel
My goal over the years has been to expose my only grandchild to variety, culture, history, and nature on our trips. In chronological order, we've been to Ireland, Wales and London, the U.S. Southwest, Paris, Italy, Spain, Greece, and, last year, Portugal.
Most of Phinneus' memories of the earlier trips are a little sketchy. However, once we start talking about them, he remembers more and more. Like how the phrase, "Going Dublin" became part of our lexicon when his mother lost it thanks to my faulty directions on the confusing Dublin streets. Or how our fearless Irish friend and former chief bosun on tall ships Tom Harding guided our then little 9-year-old over barriers and along treacherous walkways on the many castles we visited in Ireland. Or how Phinneus wasn't interested in anything in Albuquerque, NM, until we took him to the Rattlesnake Museum, which was totally creepy for his mother and me, but he loved it.
The joy of getting lost
We also laughed about the many mistakes we made, especially during our earlier trips. Like taking three-plus horrifying hours going 24 miles over a spring, deeply rutted road because we didn't heed the warning that a dotted line on the New Mexico map meant the road was not maintained. Luckily, we made it and ended up having our best meal of the trip in a small diner, Prescilliano's, in the tiny town of Cuba, NM.
---
READ ALSO ON TRAVELERS UNITED BLOG:
Great travel memories — pressed between the pages of my mind
Why do souvenirs bring back happy travel memories?
---
On vacations past, we stayed in charming lodges and drove right-sized rental car
On our earlier vacations past, we missed the local charm by not booking the right lodging. Either it was not in a good location or had no character at all.
Once we stayed in a luxurious and perfectly located Vrbo apartment in Paris that was recommended by a friend. Afterward, we opted for vacation rentals whenever we could. On our most recent trip to Portugal, Phinneus became the finder of our lodging. He was searching out options online from which we could choose (and he has become quite good at it).
We did learn to not let them upgrade our rental car, especially in Ireland or England. Renting a roomy Vauxhall in Wales seemed like a good idea. We almost immediately regretted it when we barely fit through an ancient stone arch (as the driver, my daughter, said she just closed her eyes to get through). Their incredibly narrow bridges provided a challenge. The big car was also difficult when parking.
Learning to enjoy local foods
One of the best benefits of our travels has been Phinneus' expanding palate. On our first three trips, it was hard to get him to try anything new, except for once sampling mushy peas in England. Hamburgers were his regular meal of choice.
Until Paris.
On our first lunch in the City of Light, he, per usual, ordered a hamburger. His mother ordered duck (canard), and I had my favorite, mussels (moules). They must have smelled or looked really good because Phinneus asked to try them and, after that, it was canard or moules at every meal.
Future meal discoveries became a focus on our trips. We dined on exotic baked fish in Italy. Ate piles of skinny lamb chops in Spain. Enjoyed locally fished sea bass and plenty of lamb in Greece. And, tested tasty sardines in Portugal.
I always smile when Phinneus tells his friends, "The food is so much better in Europe."
Don't put off travels until tomorrow
As my hair and nails attest during this lockdown, it's never good to postpone things and that's certainly true with travel.
After the Notre Dame fire, we were horrified at the destruction. But, we talked about how glad we were that we visited inside the iconic church and climbed up the bell tower during our 2015 visit. While the steep climb almost killed us (at least my daughter and me), we did get a truly unique view of both Notre Dame and Paris (and felt a bit of kinship with Quasimodo, whom we had Phinneus learn about before we left on our trip).
The flooding in Venice brought back the same feelings – how completely lucky we were to have traveled around that magical city and visited St. Mark's and the Doge's Palace when we did. Walking in semi-isolation past the floating vegetable market, down to where gondolas were repaired, and along empty lamplit canals at night were magical.
Viewing the images of the now-empty attractions that we have visited makes us want to return to have the sights to ourselves. We are also sad that they are not being enjoyed as they should be by more tourists.
We marvel at the empty plaza around the Eiffel Tower. During our visit, we had to reserve our time to go up and then wait in line with a crowd. We cannot believe photos of the Trevi Fountain in Rome with no tourist crowds. On our visit, we couldn't get close enough to get a photo in front of it. And there's the Vatican, where my daughter and I waited interminably in a security line, but Phinneus went off with an Italian-speaking friend who was accompanying us. He talked his way into a different line and they climbed to the top of the dome. It was a special treat Phinneus will always remember.
Once again, with vaccines on their way, planning ahead, deciding where to go, and dreaming something our whole family can look forward to
Our memories are sustaining us and definitely looming large during this downtime. We're also talking about where we want to go during our next vacation. It will be Phinneus' senior year and probably the swan song of our trips.
Before the pandemic hit and canceled all thoughts of traveling, my daughter and I had been considering Scotland while Phinneus was pushing for either Croatia or Morocco. Any one of them would have been fantastic as every one of our trips has been despite our missteps here and there.
But now we're in agreement. We all want to go to Africa on a safari to see lions and tigers, and bears… No, no. I mean the lions, cheetahs, elephants, hippos, rhinoceroses, wildebeests – all that magnificent wildlife that might not be there in the future due to man's encroachment on their environment.
The coronavirus lockdown has been a big lesson. We are ready to move on
If this COVID-19 worldwide pandemic has taught us anything, it's that you must grab life when you can. That especially goes for travel. So, as we revel in and celebrate our vacations past, we are already doing research and planning ahead for our next adventure for when the world safely opens up again.
And if travel is important to you, you should be, too. Wear a mask. Get vaccinated when you can. And, be safe!
Photos ©Karen Cummings.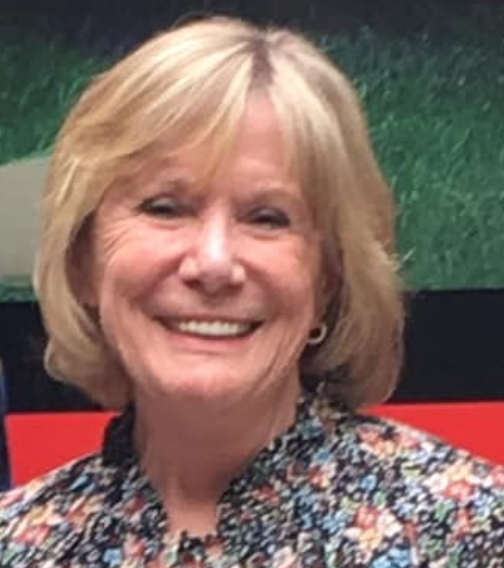 After several decades working in a variety of jobs as a newspaper writer, event publicist, communications specialist, and marketing director, Karen Cummings is now "retired" and working on Travelers United's social media and newsletters in addition to occasionally contributing a travel-related article to TU's blog. She lives close to her family in Fryeburg, Maine, and travels as often as she can.