---
When we travel, our security and identity are more at risk than at home. Use these commonsense security steps to prevent breaches of traveler security.
---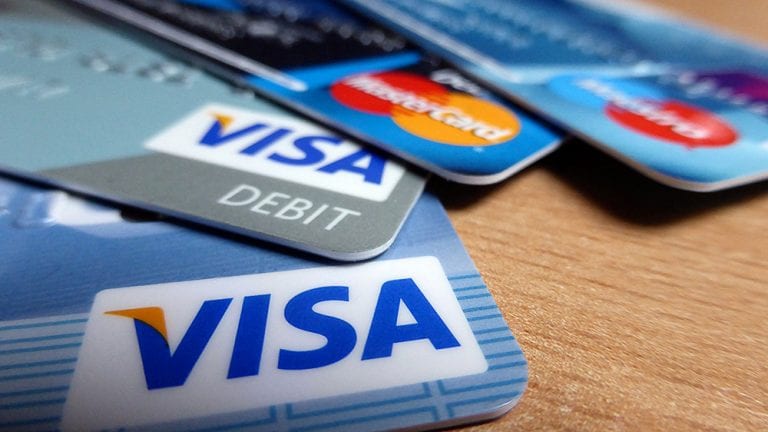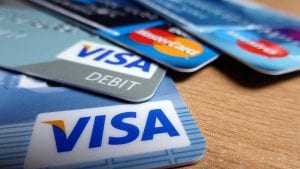 Traveling during a pandemic isn't easy. With the emergence of the Omicron variant of COVID-19, travel has become more difficult, particularly international travel. New health measures being instituted almost daily can dramatically alter or cancel travel plans.
On the other hand, the steps we need to take to protect our security and identity are always needed whenever we travel. Unfortunately, many travelers either forget the safety measures or they ignore commonsense security steps needed to protect themselves from difficult problems during their journeys and even after they return home.
I have twenty easy, commonsense security steps for you to take that can prevent serious travel security and identity theft problems.
Social Security cards and personal checks have the most sought-after information to make identity theft easy.
1. Are you a U.S. senior citizen? Never take your Social Security card with you on a trip. This is one of the most important commonsense security steps. You won't need it and its number is the most important key for thieves to steal your identity and financial assets. If you're traveling domestically, carry your Medicare card in case you need medical treatment. You won't need your Medicare card when traveling internationally. Medicare doesn't have coverage outside the U.S. If you have supplemental health insurance, take those insurance cards.
2. Don't carry personal checks while you travel. They have your account number, bank number, and normally your name and address on each check. A blank personal check gives a thief easy access to your bank account. It provides them a major assist toward stealing your identity.
3. Unless you need your work identification during your trip, leave it at home.
4. Don't travel with a list of your online accounts and passwords. Use an online password manager for your computer and smartphone to retrieve your account information as needed. You'll only need to remember its login information. Turn on its 2–step account verification for better security. While you're at it, add 2–step account verification to all your financial accounts.
Go through your wallet and leave everything at home that isn't necessary for your trip.
5. Empty your wallet of any identification, cards, etc., that you won't need during your trip.
6. Limit the number of credit cards you take while traveling to prevent a potentially serious security problem turning into a worse identity theft problem. Stow them separately while traveling. I always carry my credit cards in separate pockets. While at my destination, I leave one in the hotel room safe while carrying the other with me. While in-transit, I have one credit card in my wallet in a front pocket or preferably in a hidden pocket and the other in a neck wallet under my shirt.
7. Only carry your ATM card when you plan to use it. The remainder of the time, leave it in your hotel room safe.
Keep your financial cards and IDs separated when you carry them, so if pickpocketed you won't lose everything.
8. Carry your passport separately from your regular wallet. When traveling internationally I typically carry my passport in a RFID blocking sleeve in a hidden pocket or neck wallet. At my destination, unless carrying my passport is required, I leave it in my hotel room safe.
9. I recommend the use of neck wallets and travel vests with hidden inside secured pockets, along with travel pants with hidden secured pockets to stow your identification, credit cards, passport, etc., while you're in-transit or out and about at your destinations.
10. Never use your back pockets to carry any identification, credit, debit or ATM cards or passport, etc.
11. If you're from the U.S., you'll likely find it helpful or possibly essential to have your CDC COVID-19 vaccination card while traveling. Don't laminate it, which will prevent additional entries, but secure it in a card wallet. Those from other countries will need their vaccination card in whatever form it's issued. Some venues in the U.S. and elsewhere, for example, require proof of vaccination. When you're traveling internationally you need it for most countries these days. If you have a paper CDC vaccination card, I suggest you scan it and keep the scan in your smartphone for quick access, particularly when traveling domestically, where the scan is generally accepted.
The risk of loss or theft of your credit cards and identification is enormous if they're stowed in your luggage.
12. Never put credit cards, identification and travel documents, etc., in your carry-on or checked luggage. The luggage is too easily lost or stolen and/or the cards and documents removed from them. Always keep them on your person or when at your destination in your room safe.
13. Use credit cards for purchases whenever possible, not cash. It helps you in case of a payment dispute and reduces your need for cash. Use an ATM machine to fulfill your cash needs and get only as much as you will need for a day or two. That will reduce any loss you would incur if pickpocketed or held-up.

The safest ATMs to use are located in banks, where they're regularly monitored for skimmers.
14. Only use ATMs in banks or other closely monitored locations. They are less likely to have skimmers attached to them to steal your card information and PIN number.
15. To help you quickly recover from a theft, make a password protected file containing a list of your wallet's contents with emergency contact numbers. In addition, make a similar file with all your travel documents. Also, scan your passport into a password protected PDF file, adding images of all of its important pages, in case it's lost or stolen. Store the files online via a cloud service such as Google Drive or iCloud for easy retrieval if ever necessary. You might consider putting the same password protected files on your smartphone, too.
16. Protect your smartphone. Don't walk in public while carrying your smartphone in your hand or making a phone call, text, email, etc., for an extended amount of time. If you're using it to navigate, take it out for a few seconds to check it, then stow it again. While in your hand in public, especially in a crowd, your smartphone's too easily snatched. Make sure it's protected with a passcode and make the passcode longer than four digits.
Consider using slash-proof bags carefully. They have resulted in traveler injuries when thieves failed in their slash-and-grab attempt.
17. Slash-proof bags, the ones with straps that have a metal cable inside them, are often more dangerous than a standard bag. I've twice seen people injured when they were pulled to the ground by a thief following the thief's failed attempt to steal it by slashing the strap.
18. Whenever using WiFi on your smartphone, tablet or computer while traveling, particularly when making a financial transaction, use a VPN service to prevent third parties from stealing your data. Personally, I use a VPN service when on any public WiFi, no matter what I'm doing.
19. Wear clothing to blend in with the locals whenever possible. Try to never wear clothes that have "tourist" written all over them. Leave your expensive jewelry at home so it doesn't call attention to you.
I can't stress enough that if you can't afford to lose it, leave it at home.
20. If you can't afford to lose it, leave it at home.
Sometimes, no matter what you do, a determined thief will succeed in their effort to steal your money or identification. However, by following these twenty commonsense security steps you may be able to prevent that from happening or at least mitigate any losses and problems from the theft.
---
READ ALSO:
Is DOT Sec. Buttigieg better than Trump's DOT Sec. for travelers?
Include mandatory hotel fees in the room rates – or no bailout
---
After many years working in corporate America as a chemical engineer, executive and eventually CFO of a multinational manufacturer, Ned founded a tech consulting company and later restarted NSL Photography, his photography business. Before entering the corporate world, Ned worked as a Public Health Engineer for the Philadelphia Department of Public Health. As a well known corporate, travel and wildlife photographer, Ned travels the world writing about travel and photography, as well as running photography workshops, seminars and photowalks. Visit Ned's Photography Blog and Galleries.