---
The recent Biden aviation executive order raises new questions about COVID testing
---
The transportation industries subject to Federal regulation and Federal establishments are taking a harder line against the COVID-19 Pandemic. Finally, after months of fruitless discussions with the Trump administration, the country under President Biden is moving forward. For the first time, American now has a facemask mandate. Other issues listed in the Executive Order are not so cut and dried.
Even the enforcement of the facemask mandate has been questioned. Last week, I spoke on The Travel Guys radio show broadcast from Sacramento, California. I noted that the FAA had announced a new up to $35,000 fine for "unruly behavior, instead of the normal procedure of warnings."  This was announced to deal with passengers who refuse to wear masks. A rule exists that passengers must do as told by airline crew members. However, there has not been real enforcement. Now, both the federal mandate together with the new FAA enforcement should make a difference.
A domestic COVID testing mandate from CDC is rumored — airlines and Travelers United feel that this will drive a stake into the heart of any travel rebound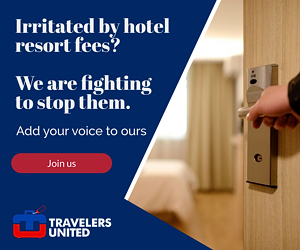 The CDC has recommended that all international travel be subject to coronavirus testing. But, the systems to verify testing and the accuracy of testing results are not settled yet. Finally, Travelers United has been working to get the domestic airline business soaring again. Any domestic requirement for testing will not help the local economies or the aviation industry.
Already, flying has been determined to be one of the safest ways to travel. The spread of the COVID virus has been nil recently. So, COVID testing is not needed. The aviation industry and Travelers United believes that our focus should be on the facemask mandate and getting as much of the population vaccinated as possible as quickly as possible.
---
READ ALSO:
Should 3- to 13-year-old kids pay extra to sit with families?
Will COVID testing make airline and cruise travel safer?
---
Here is the slightly modified letter from travel industry trade groups.
This letter urges no testing for domestic flights but acknowledges the need for international testing and a facemask mandate.
Thank you for your work on the Executive Order Promoting COVID-19 Safety in Domestic and International Travel. As representatives of America's aviation, travel and tourism industries, we share President Biden's commitment to saving lives and allowing all Americans to travel and work safely. We believe the only way to achieve these goals is through data-driven, risk-based and feasible public health measures that reduce COVID-19 transmissions and allow travel and economic growth to safely resume. Our continuing partnership with relevant Federal agencies has played a critical role in developing and implementing policies that enhance the safety of flying. The aviation industry is committed to partnering with the COVID-19 response team. We urge you to work together with us to continue these efforts. Continue providing industry an opportunity to participate meaningfully in discussions about transportation and travel restrictions.
Our coalition supports the facemask mandate and international testing 
To that end, we strongly support many aspects of the Executive Order. The Federal facemask mandate for interstate travel and pre-departure testing for international arriving passengers are supported. However, we are concerned by recent media reports that the Centers for Disease Control and Prevention (CDC) is considering a pre-departure testing requirement for domestic air travel. The industry remains committed to supporting risk-based, scientific approaches to contagion mitigation.

Since the beginning of this pandemic, the health and safety of workers and traveling public have been the aviation and travel industries' top priority. In April, representatives across the entire travel ecosystem partnered with public health officials to develop uniform health and safety guidance. The goal was to reduce the risk of COVID-19 transmission throughout the travel process.

This science-driven, layered approach aligns with CDC's own guidance. It includes recommendations on universal mask wearing, physical distancing, enhanced sanitization and more. U.S. airlines have implemented multiple layers of protection to prevent virus transmission onboard the aircraft. This includes strict face covering requirements and pre-flight health forms. Plus, planes have enhanced disinfection protocols, hospital-grade filtration systems and air exchanges that remove viruses.

Likewise, airports have augmented efforts to clean and sanitize their facilities. They have upgraded air filtration systems, promoted physical distancing, provided facial coverings for those in need. Airports have expanded touchless technology options to reduce the likelihood of the virus being transmitted to travelers or workers in these facilities.
COVID spread on planes is negligible
According to a growing body of rigorous scientific research, these health and safety protections have worked. They have significantly reduced the risk of COVID-19 transmission onboard an aircraft. In November,  Harvard Aviation Public Health Initiative study found that air travel is safe. It is as safe — or substantially safer than — other routine activities, such as eating out and grocery shopping.

Similarly, US TRANSCOM3 conducted 300 tests over six months with mannequins to reproduce breathing and coughing. These tests determined how particles moved within the cabin when a mask was on or off. The study concluded that when masks are worn, there is a 0.003 percent chance that particles exhaled by a passenger can enter the breathing space of passengers sitting next to them. Therefore… the International Air Transport Association (IATA) shows that, of the 1.2 billion airline passengers who traveled since the beginning of 2020, only 44 cases of in-flight COVID-19 transmission have been reported. And the vast majority of cases occurred before face coverings were universally required.

Given the strong scientific evidence that the risk of COVID-19 transmission onboard an aircraft is very low, we believe that a testing requirement for domestic air travel is unwarranted. Further, public health and economic data indicate that this policy would disproportionately prevent low-income travelers and rural Americans in small communities from travel. They may have less access to testing facilities, which could cause further job loss and economic harm to the most devastated sectors of the economy, who will need air service to take part in recovery. Therefore, the costs and consequences of a testing requirement for domestic air travel would far outweigh any potential benefits.
Pre-departure testing for domestic flights will be counterproductive
In fact, a pre-departure testing mandate for domestic air travel would divert testing and financial resources away from more pressing public health priorities. For example, based on January 2021 data, a testing requirement for domestic air travel would necessitate a 42 percent increase in daily testing capacity nationwide. There is no question that a mandate of this magnitude would syphon public health resources away from more vulnerable populations. Singling out air travel also would not effectively capture all movement from state to state. Travelers are likely to simply drive, take a bus or a train. These are all conveyances which do not have the measures in place that make air travel uniquely safe.

Both the WHO and European CDC have noted that when community spread is as prevalent as it is now, these types of restrictions and mandates simply aren't that effective. As a country we need to focus on the behaviors and activities that are driving transmissions and double down on mask-wearing, social distancing, and hand washing. We also need to clean and sanitize facilities, upgraded air filtration systems, promote physical distancing, and provide facial coverings for those in need. Plus, expand touchless technology options to reduce the likelihood of the virus being transmitted to travelers or workers in these facilities.
Our coalition backs risk-based, data-driven public health measures
We look forward to continuing our partnership with COVID-19 response team and relevant Federal agencies to develop and implement risk-based, data-driven public health measures that enhance the safety of flying. We urge you to seek input from aviation and travel stakeholders before implementing any additional measures to ensure that implementation will be feasible and effective for defeating the health and economic consequences of the virus.

Again, thank you for your focus on protecting the United States from the health and economic damage inflicted by COVID-19. We look forward to continuing our work together to safely and responsibly restore domestic and international air travel.
Here are the signatories to this letter
Air Line Pilots Association, International Aerospace Industries Association
Airlines for America
Airline Passenger Experience Association Airport Council International – North America American Association of Airport Executives American Hotel and Lodging Association American Society of Travel Advisors
Asian American Hotel Owners Association Association of Flight Attendants – CWA Cargo Airlines Association
Global Business Travel Association International Air Transport Association International Flight Services Association Latino Hotel Association
National Air Carrier Association
National Association of Black Hotel Owners, Operators & Developers
Radio Technical Commission for Aeronautics
Regional Air Cargo Carriers Association
Regional Airline Association
Travel Technology Association
Travelers United
U.S. Travel Association
---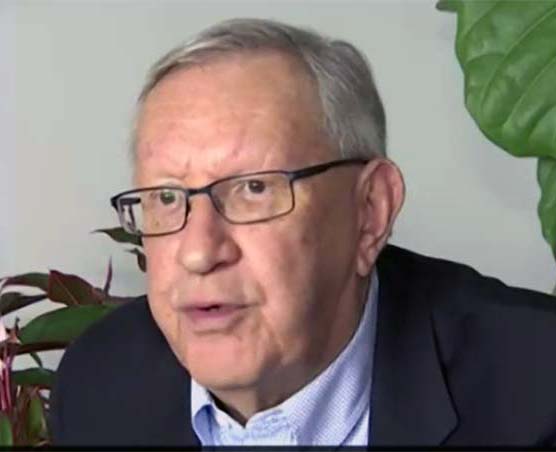 Charlie Leocha is the President of Travelers United. He has been working in Washington, DC, for the past 11 years with Congress, the Department of Transportation and industry stakeholders on travel issues. He was the first consumer representative to the Advisory Committee for Aviation Consumer Protections appointed by the Secretary of Transportation from 2012 through 2018.