---
Travelers United recent review — Membership is a perfect gift.
---
What makes Travelers United different from all other consumer advocacy organizations?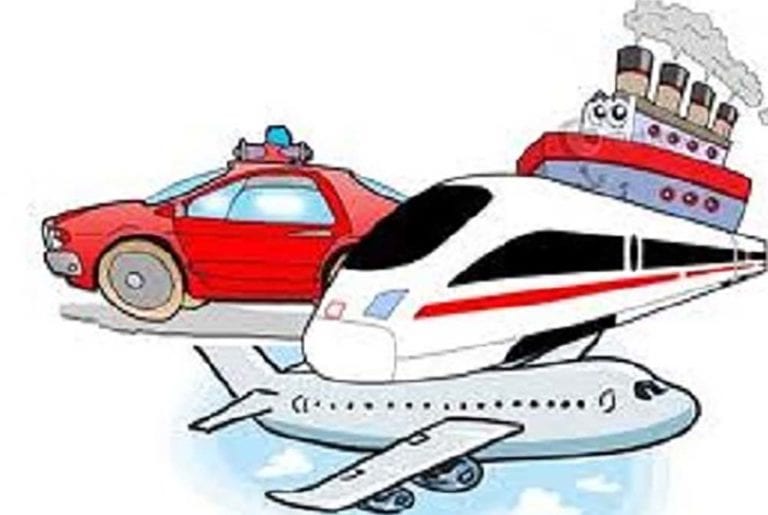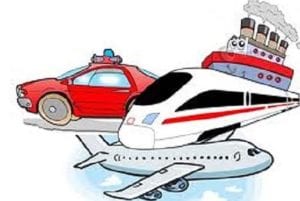 We are laser-focused on travel across the board. We talk with everyone involved — airlines, government officials, lawyers, hotel operators, AGs, and more. Plus, the Travelers United review shows how we always affect your travel!
Refunds for canceled flights.
During the darkest days of the initial pandemic, Travelers United fought the battle for cash refunds. We won half of the battle, the rest is still waging. Travelers who had reservations canceled by airlines were required by a long-standing rule to be refunded all money charges for flights canceled by airlines. When a passenger cancels the flight before the airline, they receive airline credit. Travelers United let DOT know that many of these travelers canceled, not because they wanted to cancel, but because they were urged to cancel by the President, the CDC, and other government advice.
Common system to handle airline flight credits.
Travelers United, in the meantime, has asked that the airline credit systems be standardized across airlines. We have also pushed for the elimination of any credit expirations. This is the people's money, not the airlines'. There should be no expiration of airline credit. Our work with airlines and with DOT may result in no expirations and freedom of credit exchange. Travelers United has the consumer's backs and is still negotiating with airlines and DOT. Some airlines have already set new policies.
Easy-to-find consumer protections and compensation for fliers.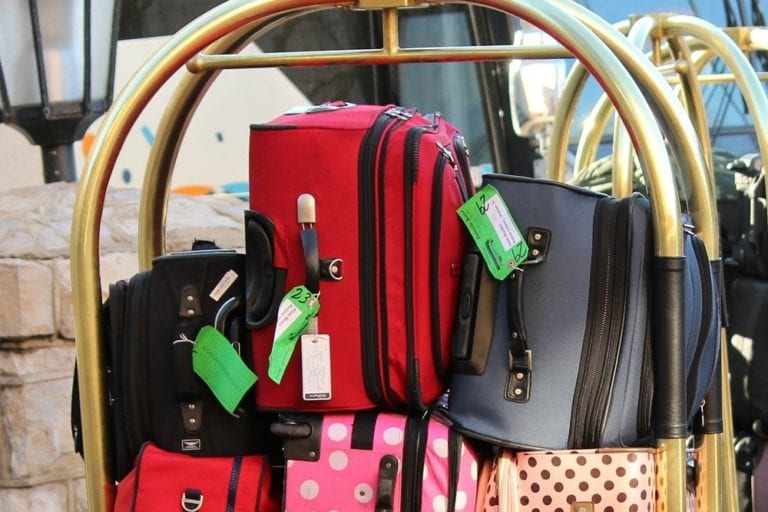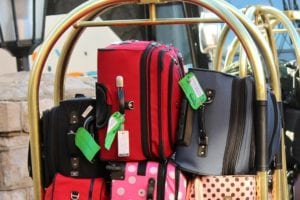 Today, passenger protections are easier to find on the Web than ever. But, there can be more improvements. DOT has rewritten its consumer protection booklet and published it on the Web. Finding our "rights" and possible compensation is now easier than ever. However, travelers still need to stop and look up rules and regulations.
Travelers United has recommended that the main passenger rights be posted at airports and on the passenger's boarding pass. In the European Union, this is a regular practice. No US airline has complained about these passenger protection protocols.
These would include the compensation for lost/delayed/damaged baggage, which is as much as $3,800. This amount of money was determined after Travelers United worked with DOT on rulemaking. This $3,800 is subject to an increase according to the consumer price index every two years.
Other information concerns denied boarding of passengers on flights where they hold reservations. However, the airlines may have overbooked the flight. In this case, the passengers are allowed compensation up to $1,550 if they have a confirmed reservation, check in to the flight on time, arrive at the departure gate on time, and the airline cannot get them to their destination within one hour of the flight's original arrival time.
Having such information on posters and videos at jetways and at baggage carousels would assist passengers immensely.
Honest mandatory hotel fees should be included in advertised room rates.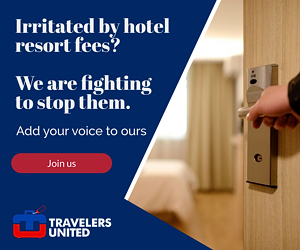 Travelers United, over the past decade, has spearheaded the changes in mandatory hotel fees, often called resort fees. A few hotel chains began charging resort fees in Las Vegas back in 2008. A major battle in the industry among hotels about the justification of such fees ensued. Eventually, the hotels using undisclosed resort fees won. Consumers are still attempting to stop the practice.
Travelers United worked with DOT to require hotels to include resort fees in air/land packages. However, since the resort fees were not revealed to passengers until they checked out, they slipped through a loophole in the rule's language. The wording in the full-fare advertising rule said that all airline fees must be included in the price. Since travelers were surprised by the fees at checkout, they were not required to be included in the room rate charges.
We repeatedly met with the Federal Trade Commission (FTC) to no avail. The Commission twisted itself into a legal pretzel to ultimately claim that if hotels disclose, there may be additional fees upon checkout the lodging met disclosure requirements. Consumers still were surprised by mandatory fees upon checkout. These additional mandatory fees were noted upon payment but created major traveler irritation.
Goodbye DOT and FTC — Hello NAAG and the courts.
Travelers United then worked through the National Association of Attorneys General (NAAG). This organization allowed Travelers United and National Consumers League to present a webinar to all members. Eventually, the DC Attorney General (AG) filed suit against Marriott in DC, and the Nebraska AG filed suit against Hilton Corporation in Texas. These cases are still in "discovery," and nothing has happened for two years.
Recently, the Marriott Corporation agreed to a settlement with the Pennsylvania AG to include resort fees in the overnight room rates. Travelers United and the Attorneys General are monitoring Marriott's actions. So far, their settlement has been extended. Repeatedly.
Examination of slot controls at DC and NYC airports.
Travelers United has continued its focus on maintaining competition between AA and JetBlue as these two airlines attempt to use code sharing to ally. Travelers United maintains that this alliance is a way to undo the remedies implemented when the AA/USAir merger was approved. According to the judicial settlement, AA controls only 50 percent of the Washington Reagan Airport slots. The new alliance will increase slots controlled by AA beyond that number. In effect, AA will undo the settlement of their merger agreement with USAir.
Continued efforts to protect pre-teens when families travel together. The 2016 FAA bill contains the law.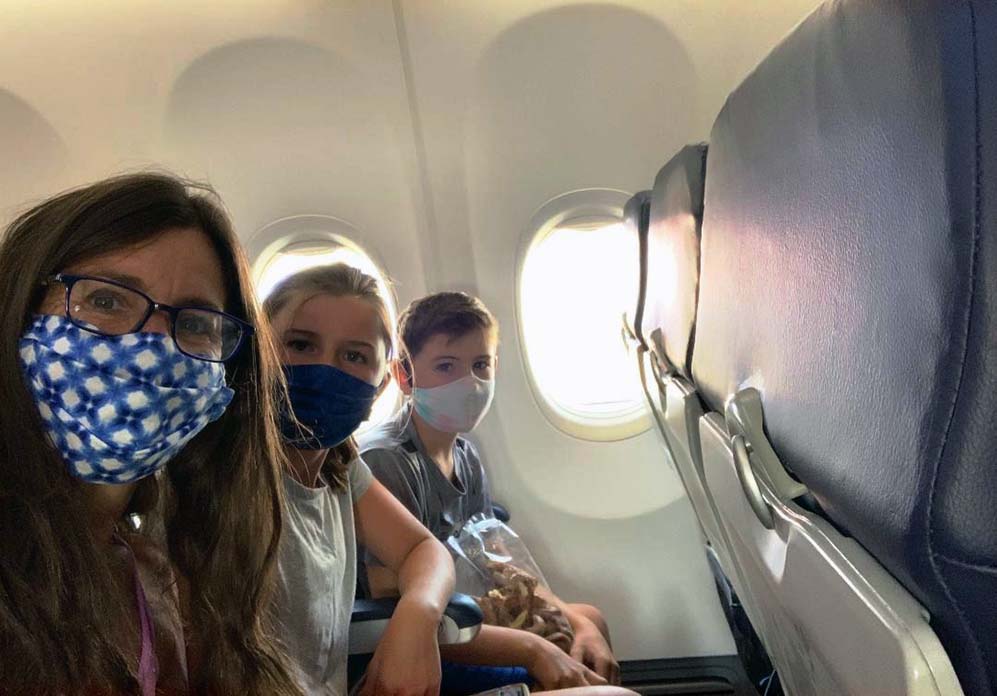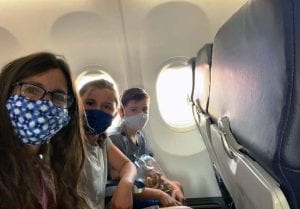 In an earlier post, I noted, "The Department of Transportation (DOT) instructed by Congress to solve this problem through rulemaking refuses action. However, Elaine Chao, the former Secretary of Transportation, challenged Congress."
Secretary Buttigieg's staff should begin a rulemaking regarding the Families Sitting Together portion of the already-passed FAA Bill of 2016. The bill passed by Congress and signed by the President provides low-hanging fruit.
Not later than 1 year after the date of enactment of this Act, the Secretary of Transportation shall review and, if appropriate, establish a policy directing all air carriers … that enable a child, who is age 13 or under on the date an applicable flight is scheduled to occur, to be seated in a seat adjacent to the seat of an accompanying family member over the age of 13…
After a DOT rulemaking effort, this rule fulfills DOT's mandate. Congress clearly passed the bill and DOT has an obligation to start a Department rulemaking. Consumer advocates gathered together with DOT representatives. It appears that a rulemaking to ensure that one adult-age member of each family or chaperone will soon sit next to those 2-13 years old.
Family seating has become a political football. 
Today, this issue has become an issue that Secretary Pete has now asked Congress to pass again legislation passed in 2016. Here is today's legislation.
Travelers United also works together with airlines on legislation for sustainable aviation fuel.
So far, Travelers United's inclusion in this legislation has moved under the radar. However, with this possible law, we work together with airlines. This environmental law moves through Congress as a testament to consumer industry cooperation in climate change. After dozens of meetings, this sustainable aviation fuel bill remains in the upcoming legislation.
---
READ ALSO:
Airline travel vouchers — changes to help consumers & travel agents
Four important advocacy issues to make travel better in 2022
Join Travelers United — Membership includes a top cybersecurity package with a Swiss Global Data Vault.
---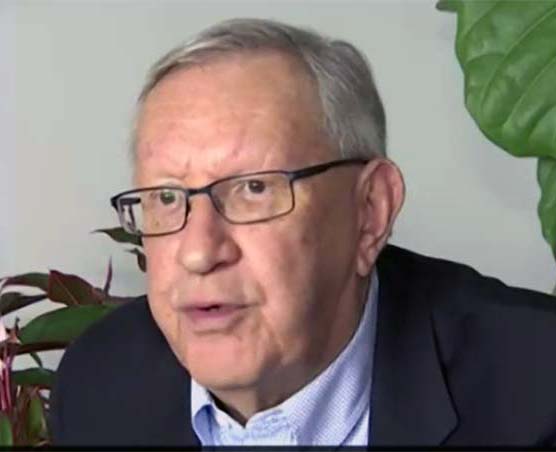 Charlie Leocha is the President of Travelers United. He has been working in Washington, DC, for the past 14 years with Congress, the Department of Transportation, and industry stakeholders on travel issues. He was the first consumer representative to the Advisory Committee for Aviation Consumer Protections appointed by the Secretary of Transportation from 2012 through 2018.