---
A hotel with the right hotel amenities can provide you with major savings and make your stay more enjoyable too.
---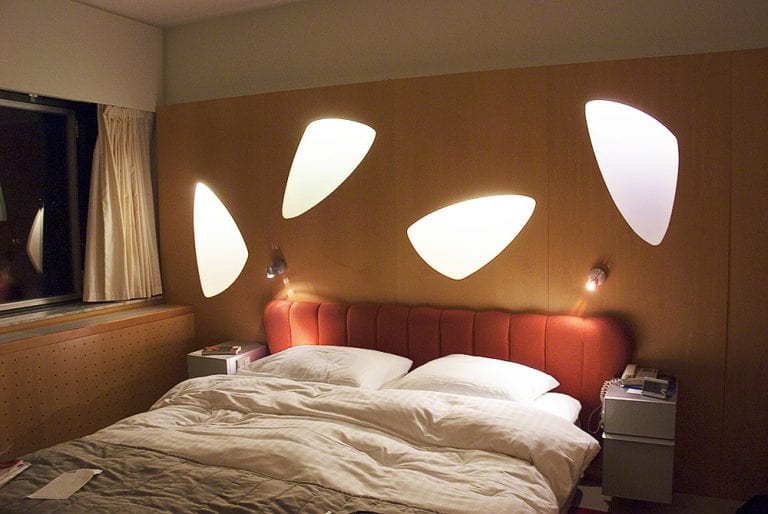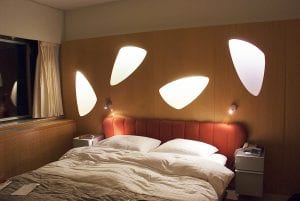 I'm going to travel to Atlanta, Georgia, soon. I've made my plane and hotel reservations, reserved a local undercover parking spot for my car near the airport, rented a car to pick up in Atlanta, and even made some dinner and tour reservations. While the cost of my hotel is significant, I've built in savings by carefully choosing the hotel amenities.
Like most everyone, I must stay within my travel budget. So, when I reviewed hotel choices for my trip, I started by comparing hotels' daily rates, plus fees and taxes. Then l looked beyond those measures to carefully consider the location for convenience, security, and safety, internal hotel security, nearby attractions that interest me, who the hotels' main guests typically are (business guests versus convention guests versus families with children), if it's air-conditioned, which is beyond important in many of the world's locations these days, reviews, hotel ratings, check-in and check-out times, public transportation accessibility, plus restaurant availability in the hotel and nearby.
Before choosing which hotel to book, a careful review of its room and general hotel amenities is essential.
In addition, I carefully compared each hotel's room and hotel amenities. While some hotel amenities may mean the hotel will be more costly than others, as a whole, they can also save me real money.
Parking:
In many locations, even in many cities, having a car during a trip can be a major asset, despite rental costs. Regrettably, parking fees at many hotels are sky high. On the other hand, more than a few hotels, particularly those outside of city centers, offer free parking.
Looking at hotels in the area that I'll be staying in Atlanta, I found that many had valet parking only, at $37 per day or more. Compared to a hotel with free parking, a four-day stay would incur an extra $148 or more in parking fees. Where I'm staying, free parking isn't available, but some hotels have self-service parking for $25 or less per day.
In addition, some hotels offer a discounted parking fee if you prepay for your hotel stay and include payment for parking. While I don't prepay for hotels often, when I do, I ask if there's a prepay parking discount available.
Hotels with shuttle services can reduce your travel costs substantially.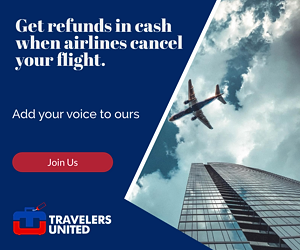 Shuttle service:
In many cities, the local airport isn't particularly local. Some are miles out of the city center, and in bad traffic it can take an hour or more to travel between the airport and hotel. A complimentary shuttle service can save hotel guests, particularly families, a significant sum compared to renting a car primarily to go between the hotel and airport or the cost of a taxi, ride-share, or paid shuttle service. If you're flying to your destination, be sure to find out if any hotels offer an airport shuttle.
In addition to airport shuttles, some hotels save you even more by offering shuttle services to the local conference center, nearby towns, and public transportation hubs. Sometimes a hotel's overall shuttle service can eliminate your need for a rental car.
Free WiFi:
Having Internet while traveling is becoming more and more important, even when you're trying to take a break from work. It enables you to get directions, buy tickets, make reservations, check into your airline, etc. Many hotels charge outrageous fees to use their WiFi Internet service or only provide slow speeds, barely able to use email, for free. Look for hotels that offer reasonable speed, and free WiFi.
When traveling internationally, the savings from free WiFi are even greater than when you're traveling domestically.
Complimentary Breakfast:
It's often hard to find a restaurant that serves breakfast outside of a hotel. Unfortunately, many hotels charge ridiculous amounts for breakfast. At some of the hotels I looked at for a recent journey, the hotel breakfasts cost $25 to $35. In Atlanta, my hotel offers a complimentary breakfast. Beware, some hotels only offer complimentary breakfasts for upper-level loyalty group members.
Particularly for family vacations, room refrigerators, coffee and tea stations, and microwaves can result in substantial savings.
Room refrigerator:
I always try to ensure my hotel room has a refrigerator, no matter where I am in the world, although in some countries, few rooms have them. If you have a refrigerator, you can use it for snacks, cold breakfast foods, and to keep water and other beverages cold for use during the day. It can be useful for turning leftovers from your local restaurant meals into midnight snacks. When I was a kid, my parents often made lunches for us from food kept in the refrigerator. We kept them in a cooler in the car, especially for days when we were on the road most of the time.
We keep cheeses, fruit, and other healthy snacks in our room from local markets at our destination.
Coffee and tea station:
Many hotels include coffee and tea stations in their rooms. This is generally a must for breakfast in the room, particularly before going out on a cold winter morning, and it will certainly beat the price at Starbucks. You can bring coffee or tea from home to use in the stations. I always keep English Breakfast teabags in my go-kit.
Microwave:
A microwave in your room can be a real bonus, particularly in a hotel without a complimentary breakfast. Coupled with a refrigerator, even without a coffee and tea station, you can put together a complete hot breakfast. If you're on a family vacation, this can give you enormous savings and can save substantial time compared to going to a restaurant for breakfast.
Laundry room:
When on a family vacation, having a laundry room available in your hotel can offer both cash and time savings. When on family vacations, we took advantage of hotel laundry rooms, and that resulted in major savings for my family.
Hotel Happy Hours: Hotels that treat their guests at their happy hours can beat the price of those pre-dinner drinks at restaurants by a large margin.
For those trying to maintain fitness and some routine while away from home, a complimentary hotel gym or fitness center can be just what's needed.

Complimentary Gym or Fitness Center use:
I always look for hotels that permit me to continue my workout routine when I'm away from home. While I could always find a local gym and pay an out-of-town day rate, having a complimentary gym or fitness center at my disposal always saves me a tidy sum of cash and time.
These hotel amenities can make your stay better, more enjoyable, less expensive, and save time. I highly recommend always including a review of amenities when you evaluate what hotel to book at each of your journey's destinations.
(Image: Room at Copenhagen Radisson Blu Royal Hotel, Copyright © 2015 NSL Photography. All Rights Reserved.)
After many years working in corporate America as a chemical engineer, executive and eventually CFO of a multinational manufacturer, Ned founded a tech consulting company and later restarted NSL Photography, his photography business. Before entering the corporate world, Ned worked as a Public Health Engineer for the Philadelphia Department of Public Health. As a well known corporate, travel and wildlife photographer, Ned travels the world writing about travel and photography, as well as running photography workshops, seminars and photowalks. Visit Ned's Photography Blog and Galleries.