---
New York's mass transit systems were considered "super-spreaders" — now they are being redeemed
---
I love the mass transit systems of the world. But, the coronavirus has maligned them and condemned them to the role of the super spreader. Data show after more than four months, that just isn't true. Society jumped to conclusions. Or the metro systems learned to keep themselves safer.
When New York City was the epicenter of the coronavirus, much of the blame fell to the subway system. Meanwhile, not only were the New Yorkers forced to live cheek to jowl, but their main transportation system was faulted. In short, the NYC subway, once a vaunted mass transit system, became a villain.
New York City's multipronged subway system was a major disseminator — if not the principal super spreader — of coronavirus infection …. The near shutoff of subway ridership in Manhattan — down by over 90 percent at the end of March — correlates strongly with the substantial increase in the doubling time of new cases in this borough. Subway lines with the largest drop in ridership during the second and third weeks of March had the lowest subsequent rates of infection in the zip codes traversed by their routes.
Initially, the North American public transportation systems ridership dropped between 75 and 90 percent
A data company, Transit, showed the drop in ridership statistics. In addition, Newspapers and magazines in the US piled on with stories about ridership never returning. Headlines were apocalyptic. The New York Times asked, "Can 8 Million Daily Riders Be Lured Back?" The Washington Post said, "Trains and buses are sitting empty around the world." National Review headline blared, "Will COVID-19 Derail Public Transportation?" Urban mobility apps verified the drop and Moovit showed more than an 80 percent drop in worldwide mass transit ridership.
---
READ ALSO IN THE TRAVELERS UNITED BLOG:
4 reasons why your flight may take off late
What happens to aviation with no airline policing?
---
Instructions from top doctors told us to avoid crowds in enclosed spaces; system experience slowly rebuilt ridership
RouteFifty.com, a state-and-local government newsletter, began its rehabilitation campaign of mass transit systems after about three months. The NYC pandemic hotspot cooled off. Calls for stopping the subway system stopped. Most importantly, research in NYC and across other cities that had extensive mass transit systems pointed in an opposite direction.
Even during a pandemic, public-transit systems show themselves to be indispensable to the functioning of big cities, transporting essential workers to jobs while also acting as a major engine of economic stability and equity. As New York and other cities take steps to reopen, transit agencies' most pressing job, next to managing massive budget shortfalls, will be managing fear while they seek to reclaim the passengers they have lost. High-visibility cleaning and strong health-messaging campaigns, coupled with universal mask-wearing, can help reassure passengers that they can return to a safe transit system.
Studies began to show mass transit systems were not the hotspots initially predicted
For example, a study in Paris discovered that the Metro System was not a source of infection clusters. No coronavirus clusters originated on the city's transit systems. Other European studies found that almost none of the COVID-19 spread was traceable to riding transit. As a result, data suggest a far less sinister role for transit than the MIT report noted at the beginning of this article.
The National Review story noted changes improving distancing on trains.
Circles painted on a Paris train-station floor to define social-distancing requirements may provide a hint. Looking more like a Twister game than a transit plan, the circles assume each person rides alone; there are no provisions for couples or adults with children. If each person stands in a circle, how long will trains need to dwell in the station to give those in the farthest circles time to enter? Can social distancing be maintained once everyone is on the trains? Who will count the number of people in each car, subtracting those exiting and adding those entering? Undaunted by these questions, New York City recently announced it is considering similar diagramming.

On buses, some operators are allowing only ten or 15 riders. After that, the bus will stop to discharge passengers, picking up only enough riders to replace those who have exited. Most cities are using rear-door boarding to maintain contactless entry and protect drivers from scared, angry, and sometimes unmasked patrons.
Reopening the mass transit systems is not creating hotspots or upticks
Initial reports note that use of Milan's transit system has not resulted in infection spikes. Japan, with notoriously packed metro systems, has not reported any significant recent spikes. In the US Congress House of Representatives' HEROES Act, mass transit systems may be granted only a portion of what they need to redevelop ridership. But, they are included.
In cities across the US, the metro subway and bus systems are opening. Mask protocols are in place. Unprecedented cleaning and disinfecting is taking place. Hand sanitizers and distancing markers are in place. Buses are getting more crowded.
Big cities that depend on extensive mass transit systems are opening them again. The rates of usage has been beyond what originally was planned. It seems that as the people get used to wearing masks and the system cleaning programs continue, the rate of infection will not spike together with the increase in mass transit ridership.
Again, time will tell.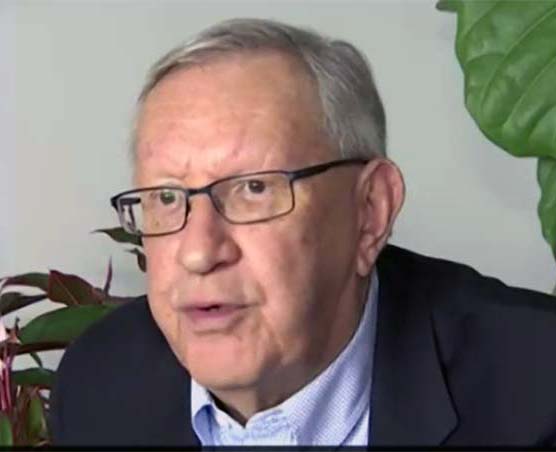 Charlie Leocha is the President of Travelers United. He has been working in Washington, DC, for the past 12 years with Congress, the Department of Transportation, and industry stakeholders on travel issues. He was the first consumer representative to the Advisory Committee for Aviation Consumer Protections appointed by the Secretary of Transportation from 2012 through 2018.