---
Hotel rooms must be sanitized for COVID-19 and other diseases to help ensure guest safety
---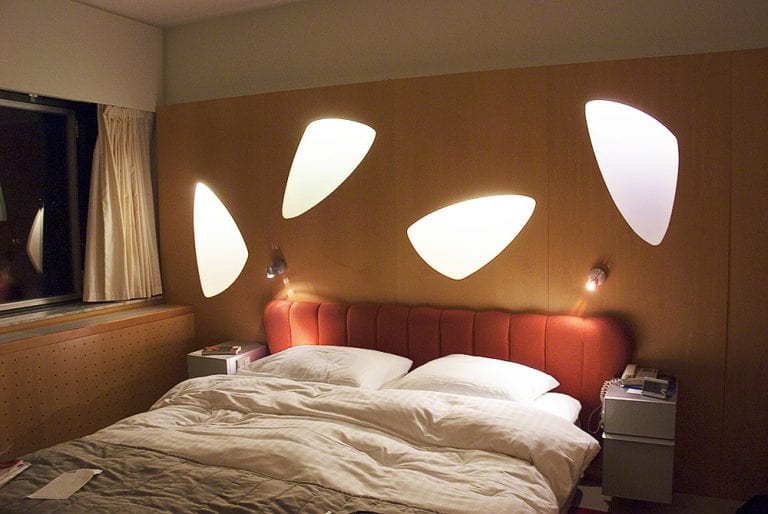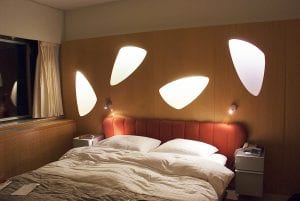 Hotels will make sanitizing your hotel room a major priority. Sooner or later, while the hunt for a COVID-19 vaccine continues, the virus' outbreak will be controlled. The world will begin to function again.
Travel will be limited at first, but as therapies for the disease are developed, travel will become more frequent. Once a vaccine is produced, travel will take off quickly.
During the wait for a COVID-19 vaccine, some will not be able to avoid travel. For them, ensuring that their hotel room is as sanitary as possible will be critical. Much, if not most of the responsibility for ensuring our hotel rooms are safe, will fall on each of us who find ourselves on the go, domestically or internationally.
COVID-19 can remain infectious on hotel room furniture, switches and other surfaces for 72 hours
To know what must be disinfected in our hotel rooms, we need to know how the virus behaves on various hotel room surfaces. COVID-19 (SARS-CoV-2) studies have been completed to determine its viability on surfaces. Scientists from the National Institute of Allergy and Infectious Diseases, Princeton University, UCLA and the Centers for Disease Control and Prevention (CDC) published the findings of their recent study in the prestigious New England Journal of Medicine.
They found that COVID-19 was viable on plastic surfaces for up to 72 hours and stainless steel surfaces for up to 48 hours. On copper, they measured that the virus was viable for up to just four hours. On cardboard, the virus was viable for up to 24 hours.
COVID-19 can remain viable on hotel room linens for as long as a day
No studies of the viability of COVID-19 on fabrics are complete, but since the studies on other surfaces show that COVID-19 and SARS are similar, infectious disease experts such as Dr. Amesh A. Adalja of the Johns Hopkins Center for Health Security believe that COVID-19's viability on fabrics is from "several hours to maybe a day."
To be able to clean and sanitize your hotel room for general bacteria and COVID-19, I recommend packing disinfectant wipes containing at least 60 percent alcohol as your primary disinfectant product. If they're not available, particularly for bathroom use, pack bleach-based disinfectant wipes. To ensure the bleach wipe will be effective on COVID-19, consult the U.S. Environmental Protection Agency's (EPA) List N: Disinfectants for Use Against SARS-CoV-2. If you decide to use a bleach-based product, Bring gloves to protect your hands while you clean.
With the understanding of how long COVID-19 is infectious on different surfaces, I have the following recommendations for making your hotel room safer with the above suggested products:
Freshly laundered sheets on your hotel room bed and towels in your bathroom are essential
Bed and bathroom linens:
When sanitizing your hotel room, you want to make sure that all the linens in your room have been freshly laundered for your use. You want newly cleaned sheets on your bed and towels in the bathroom. You don't want any leftovers from the last guest, even if they weren't used.
What is often not freshly laundered or cleaned are the decorative pillows, blankets, spreads and duvets used on hotel beds. While some hotels change them between guests, most change them only if they look soiled. It's not worth chancing their use, so take them all off your bed and stick them in a corner. Instruct housekeeping to not put them back on the bed during your stay.
High-touch areas:
In hotel rooms, there are places that get touched many times per stay. Study after study of hotels have concluded that high-touch areas in hotel rooms are consistently the filthiest places there. They include: doorknobs and closet door pulls, bathroom sink and shower handles, toilet lids and flush handles, as well as light and lamp switches. Often the dirtiest object in hotel rooms is the television remote. If someone has been in the room infected with COVID-19, these high-touch locations need more than a quick wipe by housekeeping. They need sanitization.
Wipe down as many hotel room high-touch locations and hard surfaces that you'll use as possible
Soon after arriving in your hotel room, pull out your bleach-based or alcohol-based wipes and wipe down the counter in the bathroom along with the various handles there, plus the toilet seat and lid. Then wipe down the other high-touch locations in your room, preferably with alcohol wipes. Before using your room safe, wipe it down. Also wipe down all hard surfaces in the room such as counters, desks, tables and nightstands. Wipe down wherever you're going to stow your luggage for its use. Keep your belongings in your luggage for the duration of your trip. Personally, I never use hotel room dresser drawers for anything.
Glasses and ice buckets:
Many hotels have replaced glasses with plastic cups that have been covered in plastic. We know that COVID-19 can remain infectious on plastic and likely glass for as long as three days. Therefore, before using glasses or cups, thoroughly wash them with soap and water. The ice bucket should have a plastic liner. Wash the bucket and the liner before use, too.
Sanitizing your room must be followed by washing your hands
As important as it is for your hotel room to be a safe place to sleep, you must maintain your personal health, too. Plus, keep what you've sanitized in your room clean. Therefore, immediately after you finish sanitizing your room, before doing anything else, make sure you wash your hands thoroughly per CDC recommendations. When you leave your room, leave a light on. That way, when you return you'll be able to go directly to the bathroom and wash your hands before doing anything else.
(Image: Room at Copenhagen Radisson Blu Royal Hotel, Copyright © 2015 NSL Photography. All Rights Reserved.)
After many years working in corporate America as a chemical engineer, executive and eventually CFO of a multinational manufacturer, Ned founded a tech consulting company and later restarted NSL Photography, his photography business. Before entering the corporate world, Ned worked as a Public Health Engineer for the Philadelphia Department of Public Health. As a well known corporate, travel and wildlife photographer, Ned travels the world writing about travel and photography, as well as running photography workshops, seminars and photowalks. Visit Ned's Photography Blog and Galleries.